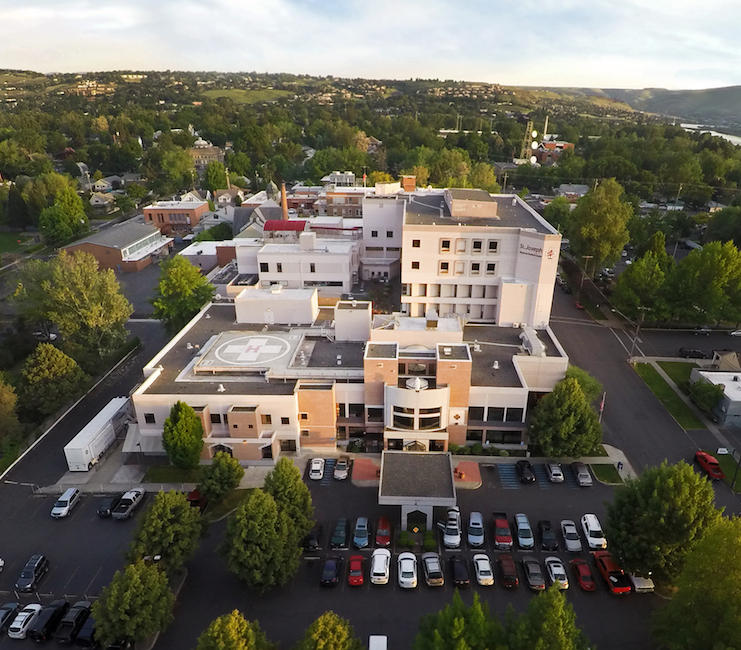 RCCH HealthCare Partners' supply chain is preparing for growth.
By Kat Zeman, Senior Editor at Knighthouse Publishing
A rapidly growing organization with pending acquisitions on the horizon, RCCH HealthCare Partners relies on its supply chain department to keep its well-oiled machine running.
The Brentwood, Tenn.-based healthcare group operates 16 regional health systems in 12 states and has more than 14,000 employees and 2,000 affiliated physicians and mid-level providers.
"We have acquired many independent and national chain facilities and all of them present a unique challenge in the integration of a common supply chain platform," says Brian Hitchcock, vice president of material resource operations. "We have two potential acquisitions pending and we are continually looking to grow."
RCCH HealthCare works with communities to build strong regional healthcare systems that are known for quality patient care, he adds. In 2017, the organization acquired St. Joseph Regional Medical Center, the largest full-service medical center between Boise, Idaho, and Spokane, Wash. The hospital had been part of Ascension, the nation's largest non-profit health system before partnering with RCCH HealthCare.
"They had their own supply chain system in place," Hitchcock says. "We had to introduce our own system. It took about nine months, but we had a successful transition that finished in February of this year."
Consolidating Systems
Technology and the ability to adapt to changes play a key role in operating a smooth supply chain. RCCH HealthCare has multiple systems that operate inventory management and resource and demand planning.
"We are looking at a strategic supply chain project that would encompass all the systems," Hitchcock says. "We need to become more of a global supply chain resource to for our facilities so that we can utilize, access and manage unique inventories at individual sites. We want our facilities to warehouse unique products for markets that they service on a regular basis."
To integrate its recent acquisitions into its supply chain, RCCH HealthCare has been using a data analytics tool called Insight Spend Analytics offered through HealthTrust, a Nashville, Tenn.-based provider of total spend management advisory solutions designed to leverage operator experience, scale and innovation.
In addition, RCCH HealthCare began using Spend HG, provided by Insight Sourcing Group, to help it aggregate key spend areas of its individual facilities through regular invoice downloads, Hitchcock says.
Capital Planning
RCCH HealthCare implemented a new strategic capital management planning tool in January. It implemented it using a tool through new Wizard software. "It has automated our entire capital requisitioning systems," Hitchcock says.
The organization is in phase two of development for this project. The final phase will include integrating the software with RCCH HealthCare's physical asset systems and development of planning tools of future capital needs, he adds.
"Because of our growth and mergers, RCCH is really beginning to transform the common supply chain platform," Hitchcock says. "We've had bits and pieces that have been deployed and now we're bringing all those together into a transformational application."
When acquiring a new facility, RCCH follows an onboarding process. "We have an onboarding process that we go through and from our standpoint, we are always looking to bring our GPO (group purchasing organization) onboard at the earliest point possible in the acquisition process."
RCCH HealthCare has hospitals located in Alabama, Arizona, Arkansas, Idaho, Iowa, Montana, Ohio, Oklahoma, Oregon, South Carolina, Texas and Washington. It has strategic partnerships and joint ventures with a variety of leading healthcare organizations that include Billings Clinic, Medical University of South Carolina, Baylor Scott and White in Texas, University of Alabama in Birmingham and UW Medicine.
It also has a partnership with the James Cancer Center Network that includes the Ohio State University Comprehensive Cancer Center, James Cancer Hospital and Solove Research Institute.