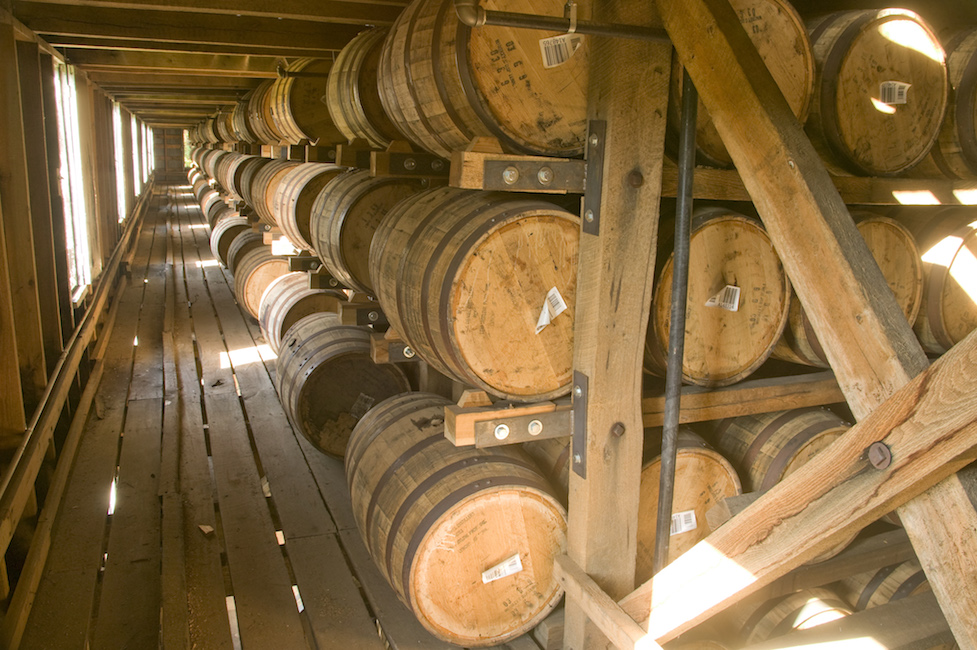 Jack Daniel's is investing millions into expansion to meet demand for its best-selling world whiskey brand.
By Kat Zeman, Senior Editor at Knighthouse Publishing
Move over, Johnnie Walker. Jack Daniel's has taken over the reins of the whiskey kingdom. The 152-year-old American whiskey maker surpassed Scotland-based Johnnie Walker and holds the top spot as the world's best-selling world whiskey brand.
Both Jack and Johnnie have their fans. But Jack is at the top of its game when it comes to sales. To put it candidly, everybody in business is in business to succeed and Jack Daniel's is succeeding.
"Last year, we became No. 1 selling whiskey in the U.K. and Scotland and we're pretty proud of that," Larry Combs, senior vice president and general manager of Jack Daniel's supply chain.
American whiskey appears to have connected with millennials, who have helped propel America's growing cocktail culture in recent years. In fact, sales of American whiskey grew $252 million to $3.4 billion in 2017, or 8.1 percent, according to the Distilled Spirits Council.
At Jack Daniel's headquarters in Lynchburg, Tenn., that's music to one's ears. But the growing demand for its product also means tweaking the company's supply chain.
Planning For Growth
The whiskey brand reported a 2.26 percent sales growth in 2016 that equals to selling almost 12.5 million cases of its famous distilled spirit per year. In 2017, that number grew. "Last year, we were shipping more than 13 million cases globally," Combs adds. "Ten years ago, we were shipping 6 to 7 million cases per year."
To account for the growing demand, Jack Daniel's is making a significant number of capital investments. In the past five years, it has spent roughly $210 million to expand its operations.
"We're in a different situation then you'll find at other companies," Combs says. "We are single-sourced and vertically integrated. Everything is distilled and produced in Lynchburg. From there, we deliver to 170 markets around the world."
In Jack's case, the origins of its whiskey are truly unique. It's rare that a product as widely sold as Jack Daniel's is made only in one place – The Jack Daniel Distillery in Lynchburg. It is the oldest registered distillery in the United States, visited by roughly 280,000 tourists each year.
Jack Daniel's headquarters and distillery consist of 177 active buildings that are scattered on roughly 2,500 acres. They include warehouses, storage facilities and a manufacturing plant. In 2015, the company spent roughly $50 million to expand its distillery. It plans to continue with other improvements.
"We are in the process of expanding operations in Lynchburg," Combs says. "When we are done, this November, it will be about 11 acres larger."
Expansion consists of expanding bottling operations and shipping and storage facilities. "We doubled our footprint to prepare for future growth," he adds. "We will be able to add high speed bottling lines as needed. Before we had around 240,000 square feet and we added 250,000 square feet."
"As we've done these expansions, we've focused on energy efficiency such as LED lighting and heat recovery which is important in a distillery," Combs continues. "We've implemented that where we could. We've also launched a significant effort to introduce total productive maintenance and tools for improving operational efficiency."
Jack's Way
The Jack Daniel Distillery, which has been owned by the Brown-Forman Corporation since 1956, specializes in producing a special brand of Tennessee whiskey.
Jack's not-so-secret ingredient is limestone spring water —and it lives within the depths of a two-mile deep cave on Jack's property. One of the company's newest additions to its whiskey family is Jack Daniel's Rye, which was introduced last fall.
Jack Daniel's created its "first new grain bill in 100 years" for its rye whiskey line. According to the company, the whiskey uses the same cave spring water from the Jack Daniel's Hollow and proprietary yeast that's been used in the distillery's 150-year-old Tennessee Whiskey recipe.
It's crafted with Jack Daniel's 70-percent rye grain bill, natural spring water from its own Cave Spring Hollow and Jack's time-honored charcoal mellowing process. Master Distiller Jeff Arnett and the whiskey makers of the Jack Daniel Distillery have created a unique rye that's undeniably spicy and complex yet "sippin' smooth."
Established in the 1830s and registered by Jack Daniel in 1866, the Jack Daniel Distillery crafts the following brands: Jack Daniel's Old No. 7 Brand, Gentleman Jack Double Mellowed, Jack Daniel's Single Barrel, Jack Daniel's Tennessee Honey, Jack Daniel's Tennessee Fire, Jack Daniel's Sinatra Select, Jack Daniel's Winter Jack (seasonal). It also crafts country cocktails such as Jack Apple (seasonal), Black Jack Cola, Cherry Limeade, Downhome Punch, Lynchburg Lemonade and Watermelon Punch.