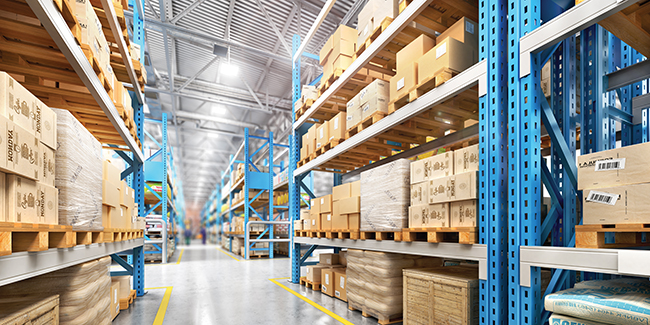 Here's a look at how companies can engage their supply chain in comprehensive sustainability efforts.
By Khoi Do
Global companies are investing in sustainability efforts that proliferate across the value chain – a practice that drives long-term growth and earns trust with customers. Public data collected from the largest 200 Fortune-ranked companies in 2017 indicated 94 percent have established sustainability targets, up from 77 percent in 2016. While the measuring and reporting of direct energy usage and emissions are now common KPIs for many valuable brands, the transparency in doing so has grown increasingly more critical to both a brand's reputation and competitive advantage. However, there is an emerging piece of the puzzle preventing us from truly taking corporate social responsibility and sustainability to the next level – supply chains.
Companies today need to activate their supplier community as part of their larger sustainability efforts. The onus is not solely theirs, as this responsibility falls onto large, top-tier suppliers as well. This practice is already taking shape. As it relates to emissions reporting, the Greenhouse Gas Protocol commonly captures this within "Scope 3" reporting, which includes all indirect emissions that occur in the value chain of the reporting company, including both upstream and downstream emissions. Moreover, an overwhelming majority of these companies are small and medium enterprises (SMEs). A World Bank Group study claims there are approximately 25 to 30 million formal SMEs worldwide, representing approximately 60 percent of total employment and 40 percent of national income (GDP) in emerging economies.
With such a significant impact on global trade, enabling more sustainable operations throughout the global value chain has significant impact. Moreover, one could argue that facilitating more sustainable operations with relatively smaller enterprises would have a much greater impact and multiplier effect across a company's entire supplier network. The 2018 CDP Supply Chain Report notes that approximately 4,800 supplier companies reported reduced emissions – totaling 551 million metric tons of CO2 – more than Brazil's total emissions in 2016. For context, if these efforts were consistent across an additional 200 suppliers, this would result in the additional reduction of approximately 23 million tons of CO2, the equivalent of taking approximately 4.9 million passenger vehicles off the road for a year.
What prevents SME suppliers from driving their own sustainability strategies? One obvious hurdle is a lack of resources. Large brands have a strong incentive to invest in comprehensive sustainability efforts, build internal teams to drive sustainability initiatives, track key metrics and ultimately report the impact of these efforts through comprehensive annual reports or large frameworks like the CDP or the Dow Jones Sustainability Index. Furthermore, recognizable companies reap the benefits of enhanced reputation, brand equity, and increased revenue and shareholder value, something many SMEs rarely enjoy in the marketplace. For this reason, it is essential for large corporations to extend a culture of collaborative sustainability, leveraging their market influence to drive change across industries and supplier networks.
Here are key considerations for large companies looking to support their supplier network in comprehensive sustainability efforts.
What's in it for the supplier?
Sustainable operations have a direct correlation with efficiency and operational excellence, something enterprises of any size can benefit from. From a resiliency perspective, this should be a major consideration for a company's procurement function. With that in mind, there needs to be a shift in the way we address sustainability in the marketplace with SMEs. A directive for large companies to procure from suppliers with sustainable operations can create a similar market differentiation incentive for SMEs. Contrastingly, suppliers with unsustainable or irresponsible operations can have harmful consequences for downstream brands who ultimately bear the burden of negative consumer sentiment in the marketplace. Helping suppliers understand the correlation of sustainable and social operations with the positive financial impact of preferred sourcing status will help to proliferate these efforts amongst SMEs.
Where do we begin?
A number of companies struggle with how vast and undefined "sustainability" can often be. Today, every company defines sustainability differently, depending on their industry, footprint, mission and strategy. This makes aligning sustainability expectations extremely difficult for upstream SMEs to meet the numerous sustainability requirements across the companies they supply. One of the key ways large companies can help their supplier base is to work together to develop harmonized standards or requirements. For example, The Higg Index is a great way for suppliers in the apparel industry to understand the best way to address sustainability and social requirements, and provides a good starting point for companies. Giving suppliers a single set of standards to reference benefits the entire value chain and allows them to focus on shifting the way they operate instead of focusing on meeting an infinite number of requirements.
How can you help me?
In addition to the expertise, the cost associated with reporting can also be a hurdle for SMEs. In a United Nations Environment Program (UNEP) report, the French Government calculated for a company with between 500-999 employees, the cost of reporting could be anywhere from $20,000 to $39,000, and for a company with 1,000 to 4,999 employees, the costs could reach almost $73,000. These costs are often associated with the human capital required in reporting, a major deterrent for SMEs. Large companies looking to increase sustainability efforts across their supply chain can support their suppliers through innovative software tools, ongoing training and capacity building, and transparent performance benchmarking. By providing software tools that help manage data collection efforts, administration workflows and ultimately feed that information to downstream companies or reporting organizations, companies can help to streamline the process and drive consistency in reporting. Additionally, onboarding programs, training modules and tool kits help suppliers stay up to speed with requirements and learn from other companies in the same supplier community. Finally, transparent benchmarking or scoring for companies engaged in a program can help these companies to understand how they are performing against their peers and what areas they may need focused improvement.
In the end, the fastest way to accelerate the adoption of sustainability efforts throughout a company's supplier network will be through incentives, enablement, and change management. By viewing sustainability as more than just a cost-reduction opportunity, large brands have an opportunity to positively influence a large network of SMEs and secure their supplier network.
Khoi Do is the director of advisory services and strategy for UL EHS & Sustainability (EHSS). UL EHSS works with more than 2,000 companies across numerous industries and regions, enabling them to protect the well-being of workers, reduce risk, improve productivity and drive measurable business improvement. This includes a dedicated focus on managing the complexity of health and safety, sustainability, and supply chain risk management within organizations.