Changing Procurement in 2019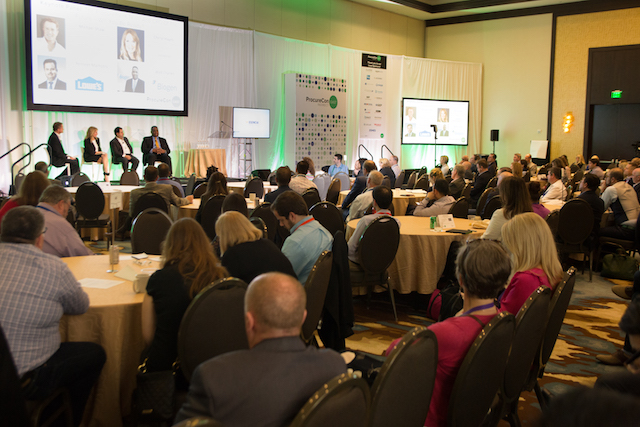 As ProcureCon Indirect East enters its 12th year, the event agenda reflects the most pressing trends influencing the
role of today's procurement executive.
By Andrew Greissman
With today's international business climate characterized by rapidly developing technology, geo-political and cybersecurity risk, and new demands on procurement from key business leadership, procurement needs to be highly aware of the risk factors in each area and how to prepare for uncertainty and change.
Ongoing geopolitical events such as trade negotiations between North American countries and the continued fallout of Brexit challenge the department to diversify suppliers and think several steps ahead of the curve in order to protect their business.
Delivering Business Outcomes as a Business Co-creator
How does procurement not just deliver savings or intangible value, but actually help the business deliver on objectives? Whether assisting with a product launch, new revenue stream or other transformative project – procurement's role has become increasingly that of a consultative agent for other business units, becoming involved at the beginning of projects. This allows leadership to gain a much stronger vantage point for building tangible value at the start of the strategic planning process.
Disruptive Technologies to Address Long-Standing Procurement Issues
To create a truly dynamic and advanced procurement function, it's critical to keep pace with the most innovative and disruptive technology trends as they exist today, as well as where they are anticipated to be in the near future. Innovative technologies including Blockchain, artificial intelligence and robotics require careful evaluation and planning as to how to deploy them to existing business processes.
An example use case of new technology being brought to bear for procurement's purposed can be seen in applying machine learning to spend analysis. Establishing a progression towards cognitive procurement should be top of mind.
Speed of Sourcing, Stakeholder Relationships and Structuring for Efficiency
With stakeholders' demands increasing at a fast pace, procurement must work at the speed the enterprise needs. New technologies need to be vetted and brought to bear while at the same time minimizing risk, all on a quick enough timeline to take advantage of their relative freshness within the market. Speed and efficiency also help to maintain or increase trust with key stakeholders, as does improved communication and demonstrated value beyond cost savings.
The structure of the procurement department itself can have a big impact on efficiency, speed and relationship management. Going forward, it's important to manage the reporting relationships and cub-categories within the procurement group for the maximum level of strategic unity and practical autonomy.
Working with Innovative Suppliers
Procurement today is in the midst of making a move away from focusing their efforts on finding a cheaper way of working. Instead of seeking out an option that scores points based only on dollar amounts, procurement must now look for innovative suppliers that can revolutionize the existing business and make a significant impact on the bottom line at the same time. How do you balance the risks of the unknown and the often-difficult task of convincing stakeholders to take the leap without detrimentally impacting the bottom line?
This year's ProcureCon Indirect East event, taking place March 25th to the 27th, 2019, at the Omni Amelia Island, will address these five core topics and more. With event participants and speakers representing top procurement leadership from a range of businesses including those within the Fortune 500, to innovative tech, it's a melting pot of the most progressive procurement strategies in practice today. Learn more at https://procureconeast.wbresearch.com/.