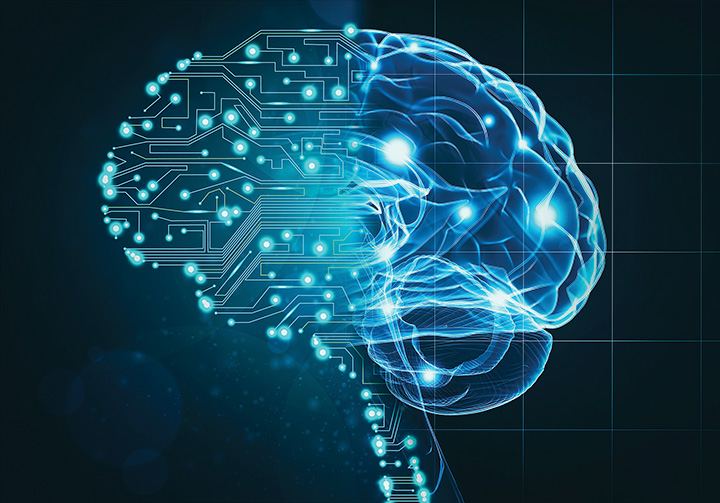 Here are three ways AI is rolling into trucking and logistics.
By Tammy Cohen
The truck driver shortage that has been simmering in the United States for years has finally reached its boiling point. The industry as a whole is experiencing an unprecedented labor shortage.
With the current unemployment rate at an all-time low, the driver applicant pool is smaller than ever, and companies are struggling to find willing and qualified drivers. While demand remains, and trucking continues to be an integral part of the supply chain, I will say this: it's a tough time to be in trucking and logistics.
The 1960s and 1970s saw significant growth in trucking due to rapid economic growth and the rising popularity of trucking culture. Truckers picked up jobs and hit the open road, traveling west and east, north and south to deliver materials and goods to demanding consumers. The heyday was curtailed by the ratification of the Motor Carrier Act of 1980, which partially deregulated the industry, resulting in de-unionization and decreased pay. Fast forward to today: the Boomer generation drivers who began their careers in the '60s and '70s are retiring in record numbers, and new drivers aren't hearing the call of the open road. Today, annual driver turnover is astoundingly reported at almost 100 percent.
So how can an industry continue to thrive in an economy where the unemployment rate is low, the work is unattractive to younger generations, and qualified talent is scarce?
Effective Onboarding Drives Retention
Transportation and logistics companies are building formal and more robust onboarding programs into their post-hiring process. So much so that in the trucking industry, employee onboarding has nearly replaced the orientation. For new hires, orientation is a one-time welcome event to a new company while onboarding consists of a series of events (including orientation) to help new hires understand how to be successful in their roles and how their work contributes to the overall business. Effective onboarding increases satisfaction and reduces both short- and long-term turnover. Currently, the driver turnover rate is 20 percent higher than it was in 2017.
In most industries, the way to win employee loyalty is to enhance the candidate experience from initial contact, and transportation and logistics companies have embraced that concept. Higher employee engagement drives new employees' satisfaction with their decision to work at the company, and in turn they are more productive from the start. With employee turnover high and replacement worker availability low, loyalty and retention are more important than ever.
Even before hiring and onboarding, artificial intelligence (AI) is being used to streamline and simplify the qualification and application process. AI can be used to screen in and select candidates who are a strong cultural fit and are predicted to maintain a longer tenure with the company than a temporary, unqualified hire. AI and predictive analytics can also help organizations identify gaps in new and experienced employee knowledge, employee pain points, and predict and identify compliance issues.
A Stronger Adherence to Compliance
The highly regulated transportation industry presents unique compliance challenges. Minor risks can escalate quickly if accidents, incidents or audits uncover incomplete or missing driver files, errors contained in logbooks, or other areas of non-compliance. Outsourcing driver qualification screening can lighten the load for an organization internally and can provide a single-source solution for fleet management. Outsourced services can also serve as a component of a company's risk mitigation strategy.
Compliance also factors into recruiting and hiring. While federal guidelines provide minimum screening requirements for commercially licensed drivers, logistics companies need additional screening practices that go beyond the minimum. Organizations today are charged with the Herculean tasks of effectively designing, communicating, enforcing and monitoring industry specific regulations. Artificial intelligence comes in handy to harness all data in supply chains allowing companies to complete those tasks as well as tracking, and resolving supplier compliance issues with varying jurisdictional and industry-specific regulations.
This ensures that driver services solutions are available to provide employers with solid and thorough background checks, driver qualification files, post-hire monitoring, document expiry and DOT-audit support service. So, what's the end result of an AI-powered checks and balance? Improved risk mitigation for organizations, their drivers and everyone on the road.
Preparing for A New Era: Autonomous Driving
The slow crawl toward automotive autonomy will eventually end a once exclusively human function. While there isn't consensus as to when autonomous vehicles will become commonplace on the road – many industry experts don't expect to see drivers replaced by the use of autonomous vehicles for least another 20 years – it's inching closer to reality. That idea turns the tables on the carefully curated, 100-year-old matrix of federal, state and local laws and regulations that govern manual driving today. As organizations prepare for the arrival of driverless vehicles, I believe that commercial employee driver screening and compliance practices will be more important than ever.
The benefits of autonomous vehicles entering the commercial freight industry sound promising to our bottom lines but will introduce new challenges. The prospect of removing hands-on human management from transportation instigates mass debate; changes will be required to factors from liability to insurance to safety regulations. At least some of these risks will be mitigated with proper employment compliance screening. Why? Because the designers and engineers behind the autonomous vehicle revolution will need to be vetted even more carefully than today's drivers. So, yes compliance will be more important than ever. Thorough onboarding, enhanced candidate experiences and employee retention will still become a factor to keep autonomous vehicles on the road and the people they share the road with safe.
The transportation industry is on the cusp of a second seismic shift since the Motor Carrier Act of 1980. With the future in mind, the industry will not only survive but thrive by adhering to safety and compliance standards and integrating technologies to help keep the industry healthy and growing.
Tammy Cohen (SHRM-CP, PHR) is the founder and chief visionary officer of InfoMart, a multi-million-dollar identity and background screening company nationally recognized by Workforce as the 7th largest in the industry. Known as an expert and a thought leader with contributions to nationally recognized publications, Cohen participates on a variety of Boards of Directors, advisory boards, and committees. InfoMart and Tammy Cohen are recipients of over 40 industry, workplace, and entrepreneurial awards.