Unified Purchasing Group of Canada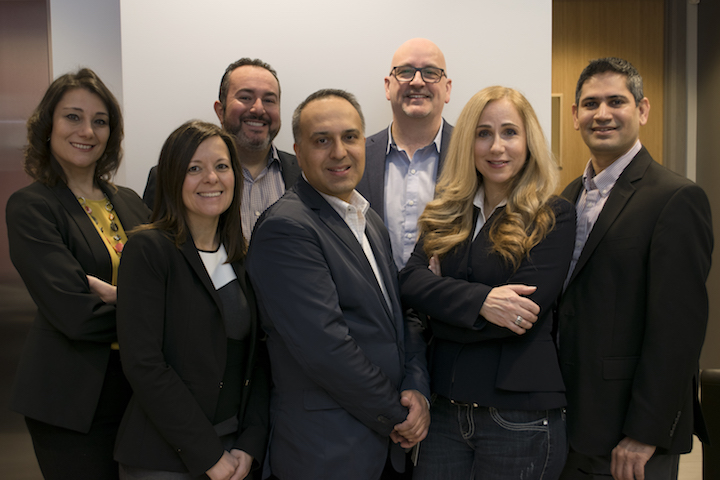 Unified Purchasing Group of Canada supports the franchisees of the Yum! Brands with an ongoing focus on quality and costs.
By Staci Davidson, Senior Editor at Knighthouse Publishing
Based in Vaughan, Ontario, Unified Purchasing Group of Canada (UPGC) Inc. was established in April 1999 to unify volume purchases of KFC, Pizza Hut and Taco Bell (Yum! Brands) restaurants in Canada into one purchasing co-op, allowing them to leverage their scale toward achieving lowest sustainable cost of goods, services and distribution with uninterrupted supply. UPGC is a privately held company owned by the franchisees and operates as a nonprofit company.
UPGC may be a unique entity in the franchise industry, but its mission aligns with others in the business, always focused on quality, food safety and costs for its clients, and their consumers. In fact, UPGC's vision is to remain a competitive, scalable and agile restaurant supply chain while offering uncompromised food safety, customer-centric innovation and inspired people, resulting in growth of shareholder value. These principles have made UPGC a valuable partner to the franchisees of the Yum! Brands in Canada.
UPGC has embarked on a transformational journey over the last few years with focus on four pillars: people and culture, collaboration, systems and strategy development. In this article we will explore how each of these pillars has influenced the team, enabling UPGC to exceed company objective and to become Great Place to Work certified.
People & Culture
For UPGC, at the core of transformation is the organization's people and the culture it have embraced and fostered, making this transformation journey an empowering experience for its team.
"We are a small company, but influential, managing the supply chain and procurement for over 1200 Yum! Brands restaurants across Canada with a small team of 27," explains Connie Mammone, Chief Supply Chain Officer and General Manager.
UPGC values its people and has built strong, collaborative and credible relationships with its franchise partners, brand partners and supplier partners. Mammone credits this to UPGC's strong culture, supported by the company's values of integrity, passion, teamwork and collaboration, leadership, growth and community.
Team capability development has been a critical part of UPGC's success. "I am a firm believer in growing talent as I have a strong belief that any organization's fuel is their people," she says. "Our people keep the engine running, efficiently and keep us moving us in the right direction. We can't deliver what we need to deliver without having the right people in the right seats with the right talents and the right attitude."
Collaboration
Vital to UPGC's collective success has been building partnerships with the brands, franchisees and suppliers. "We are owned by the franchisees but work closely with the brands to ensure all stakeholder needs are met," Mammone adds. "Each brand concept is run as a separate entity with different management and people. UPGC supports all three concepts – three companies with three groups of people – so collaboration and efficiency are critical to our collective success."
KFC, Pizza Hut and Taco Bell may have different business models, however, each makes it their mission to provide seamless and easy guest experiences while delivering great tasting food consistently, at a great value. "The brands and UPGC together focus on ensuring we are providing high-quality food with food safety being priority No. 1, always," she says. "Fairly new to the food industry, I remain impressed by the robustness of our specifications."
UPGC and its strategic supplier base have developed strong partnerships and support the various brand initiatives including LTOs, quality and innovation to ultimately drive the health of the business. It is critical that UPGC has a strong collaborative relationship with its supplier partners to ensure the ultimate guest experience in the restaurants. Mammone credits the company's long-term supplier relationships and the suppliers' understanding of UPGC's business toward achieving these goals.
"We partner with our suppliers," she stresses. "We focus on quality, optimization, efficiency and eliminating non value-added processes. We share our brand strategies and growth plans, we understand what commodities are doing in the market, and we constantly share our goals and objectives with suppliers to understand their objectives and challenges as well."
Mammone admits there is a persistent upward pressure on franchisees' P&L, but UPGC's job is to continue to successfully find efficiencies to combat inflationary pressures, while never compromising on quality. UPGC has innovation sessions with strategic partners to generate new ideas in alignment with the brand strategies. UPGC's team uses its expertise to maintain equilibrium and ensure the interests or its franchisees are protected.
Systems
One of the key strategic initiatives UPGC has taken to improve supply chain efficiencies is enhancing business intelligence through technology. Updating and improving the supply chain visibility software has enabled UPGC to make informed decisions more quickly. The company's system effectively manages big data, simplifies processes and outputs, which can be shared with business partners. UPGC's procurement team uses this system to examine spend management trends and manage contract pricing components. The supply chain team utilizes the solution to proactively mitigate stock-outs and manage inventory risk. The finance team is positioned to provide timely KPI reporting and monitor and support audit requirements.
UPGC's approach to supply chain management has evolved with technology and with people, who are key enablers to meet the growing demands of the business. "Technology is everywhere and its ability to rapidly change our business means a future back vision is imperative," Mammone. "Technology is a part of every conversation today and it influences our people, capability development, our processes and the overall strategic direction of our business."
Strategy Development
In order to ensure the longevity of a business, there needs to be meaningful long-term strategic thinking. With its talented team, UPGC is working to improve its operation in several ways, including transitioning to a more sophisticated strategic category, supplier, logistics and distribution management. This includes a "forensic understanding" of its categories, Mammone says, by staying up to date with what's happening in the overall market and partnering with its suppliers in a more strategic way, as well as enhancing business intelligence to enable quicker informed decisions.
"We look at process efficiency with a strong focus on risk management and contingency planning," she explains. "How we've done things in the past has worked, however we are focusing on the steps we need to take to be a more agile and ensure a streamlined approach to our business in the future.
"We have been successful in our transformation to-date due to our culture, our talent our focus on capability development, processes, technology and building collaborative relationships."
It's clear that the transformation UPGC has gone through is credited to the clear focus of the leadership and the acceptance of the team to embrace those changes. "We've been able to utilize the strength of our team, build capability, systems, processes and relationships throughout our transformation," Mammone says. "When UPGC entered this transformation journey, there was a visible trajectory of overall improvement, but the team has had to endure quite a lot of change. They took it on and really embraced it resulting in increased value delivered to our shareholders in a short period of time which has been great to see.
"Transformation is difficult but necessary to deliver success, and the UPGC team has risen to the challenge and should be proud of all their accomplishments."