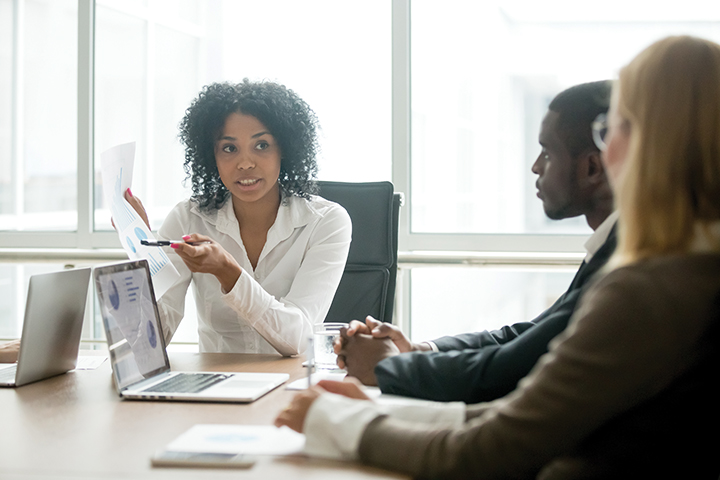 If your company's productivity is down, cost-per-unit staffing may be the answer.
By Carl Schweihs
Is your fulfillment line typical or is it exceptional? A typical line is generally 70- to 80-percent productive on a given day. That's considering that your top employees are 90-percent productive, while new employees typically hover at 40-percent productivity until they get up-to-speed. Assuming 20-percent turnover, that means a typical fulfillment line is generally 70- to 80-percent productive. And that's with everything moving smoothly.
Factor in unemployment rates at 50-year lows, wages increasing and abundant job choices among workers, and getting to exceptional levels of 95 percent or higher becomes difficult. Even though there are positive trends in labor productivity – in the past year, 18 of 28 service-providing industries saw increases in labor productivity, according to the U.S. Bureau of Labor Statistics – the largest productivity drop came in warehousing and storage, which fell 7.6 percent, despite a 10-percent increase in hours worked.
That can mean overworked employees, increased turnover, unhappy customers and negative impacts on your bottom line. But what if, instead of managing to headcount, you could manage to output? A cost-per-unit (CPU) staffing model does just that – managing staff to the number of cases you need to pack, the number of returns you need to process, the number of packages you need to ship or the number of parcels you need to load or unload on trucks.
More businesses are turning to the CPU model because of its ability to find ways to reduce steps and increase efficiencies. It provides workforce management, ongoing production feedback and accountability to efficiency numbers. It guarantees cost and output, maintaining or improving performance goals and cushioning fluctuations in personnel, labor costs and revenue, so that getting to 95 percent becomes more realistic.
It also can help avoid disaster, as it did for a major grocery distribution center that was suffering from high turnover and low productivity, putting its autonomy at risk. As productivity fell, its parent company warned of a third-party takeover. Instead, the center moved to a CPU model, focusing on units produced instead of head count. With the gains from this model, it saved 17.2 percent per case in the dry case pick area and 12.12 percent in the refrigerated pick area while training workers in different segments so they could move around as demand spiked in certain areas.
Is a CPU right for you? It certainly has its advantages. But it also involves a change in behavior; a shift from thinking about the number of people working for you to thinking about hourly output. Asking yourself some key questions can determine your readiness and need for a CPU model.
Does Your Process Need a Black Belt Kick?
When productivity is decreasing but demand is not, you could throw more people at it. Or you could reevaluate your processes. Find out who your process evaluators are. Are they engineers? Six Sigma experts? Are they developing lean solutions and providing best practices for each process from unload and load to pick, pack and put-away?
SIMOS Insourcing Solutions, a CPU staffing provider that partnered with the grocery distribution center mentioned above, documents all steps of the process to see how productive a client is: what they're doing, pace of work, whether they're touching the product too many times. They illustrate how the process can improve so, for example, a company that is spending 10 cents a case to unload a trailer can do it for 8.5 cents.
Is Your Vendor All-in on CPU?
Some companies provide CPU but use a separate staffing agency to provide the heads. This can continue to put your productivity and output at risk by holding employees to different standards and accountabilities. A full CPU partner provides fixed labor costs by ramping staff numbers up or down based on volume and handling the day-to-day labor execution within the delivery center. This lets companies focus solely on the delivery network and areas for improvement, while providing more budget certainty.
This focus helped a well-known Fortune 100 sports merchandise corporation address capacity issues, throughput issues, backlogs, low employee morale and high turnover in its distribution network. Using the CPU model to build task-oriented project management tools and more efficient processes, it solved its staffing issues and improved shipping accuracy quality to 99 percent.
Are Your KPIs Capturing the Big Picture?
Most companies work hard to improve speed to market, delivery and the client experience. But they may neglect the KPIs associated with a CPU model that can reduce cost-per-unit 10-to-20 percent while increasing output by 10-to-25 percent. Time-to-fill and turnover are important, but looking at staffing in terms of cases per hour or units per hour first and calculating reduction in touch points can provide a better assessment of operational impact.
Getting to 95 percent can seem daunting, especially if you're continually onboarding new employees, output goals are increasing and your staffing needs are shifting. But a CPU model allows you to focus on improving productivity, output and costs so you can get your fulfillment line to that magic number.
Carl Schweihs is president of PeopleManagement. He provides strategic direction for this key division of TrueBlue that specializes in on-site and contingent workforce management for manufacturing, fulfillment and distribution facilities. His leadership of its three distinct staffing segments – Centerline Drivers, SIMOS Insourcing Solutions and Staff Management | SMX – helps change lives and build stronger businesses by connecting great talent with great companies.
Known for his collaborative leadership style, Schweihs previously served as TrueBlue's senior vice president of Strategic Accounts – delivering the full spectrum of TrueBlue's solutions to produce higher ROI for the world's largest brands. Prior to this, he helped to drive strong financial and operational performance at TrueBlue, Seaton and Grant Thornton in a variety of financial leadership roles.