There are high hopes for the upcoming Strategic Defence and Security Review, despite delays due to the ongoing pandemic. It represents a rare opportunity to revise acquisition procedures and rapidly enhance defence capabilities, whilst utilizing the advances of the private sector and saving billions of pounds in the process. At a time when the strains on the defence sector are being increased due to Covid-19 it needs to support the Ministry of Defence in meeting the rapidly changing threat landscape the UK faces. It must provide the process to deliver a stronger industrial base, with more UK jobs at higher skill levels, achieving greater foreign investment and opportunity for exports. But in moving beyond a pure budget and vision statement, what changes need to be made to deliver on these goals, and make better use of private sector innovation?
Facing today's reality
It is widely accepted that the UK defence and security community faces relentless and demanding challenges – with dramatically reduced resources alongside growing pressures for the MoD to move faster than its adversaries. The UK government recognizes that the integral defence elements of platforms, food and logistics need to be expanded to include information and innovation, underpinned by new technology.
Despite a clear desired vision, making these changes a reality is proving to be a challenge. Many suppliers and existing MoD programs hide in the complexity of their management, processes, and operational environments, and use these as excuses not to improve or deliver. On closer examination, these procurement processes often reveal delays, excessive waste and overspend. Hidden from these overspent programs is the high obsolescence costs caused by then needing to extend existing systems that are often then antiquated.
A pure platform-centric focus for future capability delivery involves long gestation periods, whilst technology and mission requirements evolve quickly – leading to a severe disconnect in the acquisition process. This can lead to overspend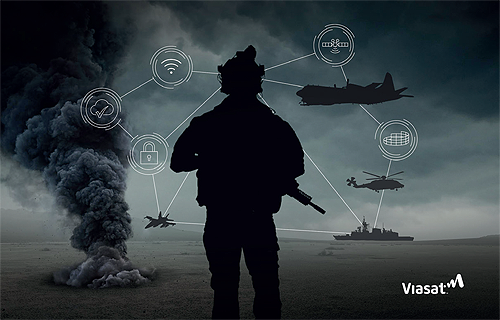 and delays; programs and equipment becoming outdated even before entering service; protracted contract procedures that can't deliver the required capabilities; and even discovering that enemies have already made use of available technologies and fundamentally changed the rules of warfare.
In order to meet mission requirements, the MoD needs to shift to a hybrid platform and technology capability process. This would fuse smaller bite size technology investments with rapid integration into platforms and operational missions on an incremental basis.
Time for change: A new approach to procurement
The MoD, and the defence sector in general, are no longer leading technology roadmaps. A tsunami of technology advancement is upon us, and this relentless innovation shows no sign of slowing down. This places a huge burden on existing program processes, which are not shaped to continuously evolve or learn from the environments they are used in. More must be made of the private sector industrial and procurement strategy to provide innovative design, solutions and funding.
Furthermore, trying to define technology specifications rather than required capability outcomes results in the MoD owning all programme risk. If the MoD forms industrial partnerships, these would own integration and configuration challenges when delivering capability and mission requirements – shifting risk from the MoD to the eco-system of suppliers.
In order to meet mission requirements, the MoD needs to shift to a hybrid platform and technology capability process.
Simplifying complexity
A fused hybrid approach to capability delivery would fuse smaller bite size technology investments with rapid integration into platforms and operational missions on an incremental basis.
The MoD needs to simplify the complexity of its huge defence organization into elements that can deliver change for the benefit of the nation and armed forces as whole. The acquisition process thus turned on its head so that the required mission outcome(s) derive a capability that evolves into the platform, rather than trying to deliver an obsolete capability from the outdated platforms described above.
The more agile hybrid approach acquires the appropriate systems and services to meet technology acceleration and rapidly changing adversarial threats. A new approach by Government in its relationships with the defence industry must emerge, to build trusted partnerships with those companies supplying networks, data and applications that will drive the information advantage. The focus on mission outcomes will be key to rapidly implement new technologies as soon as they become available. Small bite size integrated innovations will allow systems, missions and platforms to be outfitted with the best equipment available at the time of deployment, rather than at the start of development. Such innovations being forward and backward compatible by design. Spiral development processes and outcome driven requirements move much risk of development from the MoD to the expert companies building the technologies. The result will be a faster and better equipped MoD, efficiently using it resources and budget to exponentially i
Increased force effectiveness.
Whilst the MoD's vision of the future battlespace enabled by weaponized information is correct, we need to implement, as part of the upcoming review, a 'how-to-fix-issues-driven-by-the-platform-centric-design-freeze' mentality into new hybrid acquisition processes. The result will be a better equipped MoD, whilst saving billions of pounds and increased force effectiveness.
Steve Beeching is Managing Director of Viasat UK, a global communications company that believes everyone and everything in the world can be connected. For more than 30 years, Viasat has helped shape how consumers, businesses, governments and militaries around the world communicate. Today, the company is developing the ultimate global communications network to power high-quality, secure, affordable, fast connections to impact people's lives anywhere they are—on the ground, in the air or at sea.
www.viasat.com