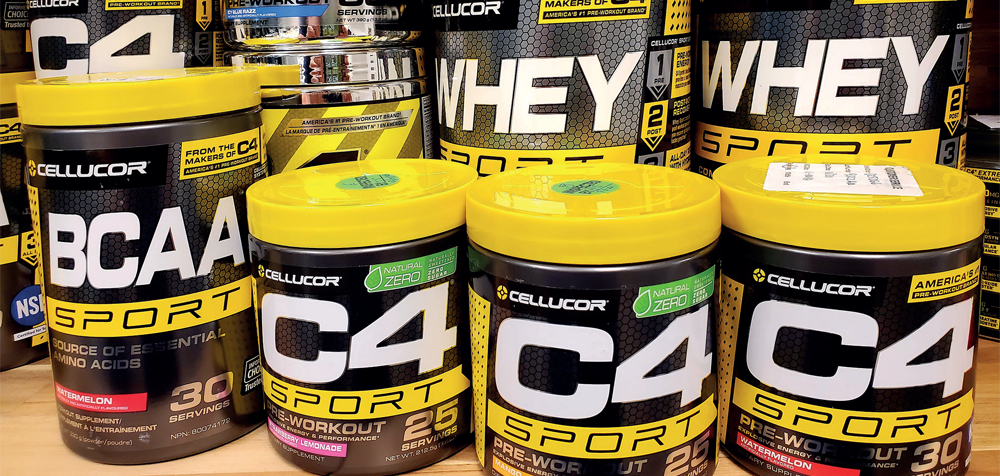 Thunderous success
Recently named among the Top 100 Best Companies to Work for in Texas, Nutrabolt's ability to build strong relationships has helped it become the leading sports nutrition business in the world
Like the sports nutrition drinks and powders for which the company is renowned, Nutrabolt is reliant on a number of key ingredients. Though each component is vital, it is really in combining the separate elements that the business has discovered a true recipe for success.
Grit and determination helped take the firm's early products from small-town Texas to GNC stores nationwide, where its pre-workout brand, C4, and post-workout brand, Xtend, became popular mainstays in the sports nutrition market. Since featuring in Supply Chain World in 2016, Nutrabolt has been a 'rocket ship of growth', declares Vice President of Procurement, Brendan O'Toole.
"In the 24 months prior to Covid-19, our mix of products developed in line with changing consumer demand and shopping habits," Brendan reports. "We have been building more of a digital presence, and whereas GNC and other distribution stores were previously our breadwinners, we have adapted how we operate from a supply chain performance standpoint. Nowadays, everyone wants to be in Walmart, everyone has to play with Amazon, and so we are becoming a true omnichannel partner."
Along with the ability to reach more customers, the omnichannel approach has reduced risk for Nutrabolt, something that has been especially pertinent in 2020 with Covid-19 leading to the closure of many GNC stores across the US. This is why Brendan believes that, when it comes to the supply chain mix, volume and diversity are highly beneficial.
"If you are beholden or leveraged to a certain customer channel, it can create a dicey situation, and the same goes for the co-manufacturing side of our business. An omnichannel presence gives us a good solid mix and means we are not overly leveraged at any one site," he states.
GNC's bankruptcy was not the only issue Nutrabolt faced during the height of the Covid-19 pandemic. Around 65 per cent of the firm's ingredients are sourced from China, which meant the company had to act quickly in order to ensure it was not left short of materials. Having negotiated this challenge, Nutrabolt was then presented with a precipitous drop-off in sales as a result of lockdowns and gym closures. Thankfully, the firm knew that it could rely on its well-established supply network to help make it through.
"Back in March and April, everything moved so fast, but our strategies and ideas happened even faster," Brendan says. "We had a mountain of raw materials because we'd made sure we insulated ourselves against a shortage, so it was really about buckling down financially and making some hard decisions internally on how best to weather the storm. A lot of that came back on our co-manufacturers and we worked with them to produce what we could, strategically peeling down those amounts, and cooperating over payment terms and financial obligations. We became very orchestrated, right up to now when the floodgates have reopened and we have started to get back to normal. When times were toughest though, collaboration and partnership helped all of us through it."
What then is the key to creating vendor and co-manufacturer relationships strong enough to withstand a global pandemic? Brendan deems that, like any relationship, it is important to build upon core pillars of trust, communication and respect.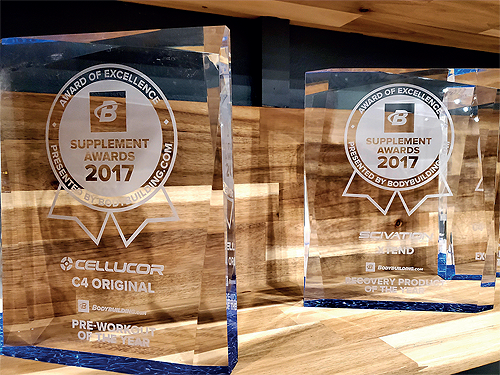 "We really treat our co-manufacturers as an extension of our own company," he insists. "From the beginning, I go through a very meticulous operational vetting process to make sure they are a viable fit from both an operational need and a business continuity purpose. Some of the questions I ask are tough, but they are the right questions because it sets up something mutually beneficial and protects us and them from a failed relationship. It's all about building up that trust, respect and communication up front and maintaining it throughout.
"At the end of the day, our product is just a bunch of ingredients formulated into a jar or a can," Brendan adds. "We are not a manufacturer ourselves, we are a distributor. Whether it be on the co-manufacturing side, on the raw materials end, or even in packaging, without our partners we would not have a product. These partnerships and these relationships are the true magic behind Nutrabolt."
As Brendan suggests, collaboration is an essential part of how Nutrabolt operates, but the company still has to find a way to keep customers returning for more of its products and this is made possible through the firm's strong brand ethos. Every product released at Nutrabolt is supported by exhaustive market research and a meticulous stage gate review process. Now available in over 100 countries, the company's range of drinks and powders has thrived on a global scale thanks to a two-pronged focus on flavor and packaging.
"Firstly, if a product doesn't consistently taste good, the customer is not going to want to buy it again. We do a lot of R&D work around flavoring and invest a lot of money into that area because we want to have the best tasting products out there," Brendan claims. "We also spare no expense on packaging. We work with a label supplier that has won awards through our partnership and we were one of the first companies to come out with a chrome-look bottle that many of our competitors have since copied. Strong brand presence like that creates easy recognition and sustained brand loyalty."
Always looking to evolve, Nutrabolt aims to introduce BlueJay Solutions software and a new ERP system into the business in 2021. The addition of both programs is part of a wider investment into improving the sophistication and formality of operations on the freight and warehousing side of the business. Brendan also hopes that the company can now start building on the many lessons it has learnt in 2020.
"Having adapted to the challenges of a difficult year, we are not just going to rest on our laurels," he asserts. "We are going to press down on the gas and I am very excited and optimistic that this company can really come out of this virus even stronger."
The progress Brendan covets will be measured by how much further the company can expand, supported in 2021 by plans for more targeted consumer research and a digital footprint set to shape Nutrabolt's brand identity.
"We will continue to enable global availability through distribution and key account placement," Brendan reveals. "Eventually, I can see our beverage business meeting, if not exceeding, our powder business. At present, it is achieving around half the amount of powder sales, but it fits nicely as a niche functional beverage for someone looking for a Red Bull or coffee alternative, as well as those working out and staying active. In that sense, it has double the consumer exposure of our powders and so I can see it eclipsing them within the next three to five years."
Over the coming months, Brendan and his team will continue to lead Nutrabolt on its unwavering growth trajectory, paying careful attention to the remaining industry uncertainties brought about by Coronavirus – aluminum cans, for example, have been in short supply. Still, Nutrabolt is a company built on people and relationships, and no matter what the year ahead holds in store, the firm knows that it will always be able to rely on its workforce and close supply network.
"A company is really just a collection of people. It is a company's workforce that really establishes its culture," Brendan remarks. "We are lucky that there is a lot of self-motivation in our workforce, which has been especially evident throughout this difficult time, and that self-motivation makes Nutrabolt what it is. Every employee here truly embodies the brand. We like the products, we use the products, and we brag about the products. Our people want the business to do well and as a result, we have a company that is full of dedication, passion, determination, and a competitive spirit. These ideals sum up Nutrabolt and they come from the top down, starting with our CEO, and resonating throughout the whole organization."
Nutrabolt
www.nutrabolt.com
Products: Sports nutrition drinks