Care where it is needed
Faced with a once in a generation global health emergency, HCA Healthcare's IT procurement team continues to rise to the challenge posed by Covid-19, helping the organization to deliver the life-saving care its patients require
When asked to describe what the past 12-to-18 months have been like for HCA Healthcare (HCA) – one of the leading providers of healthcare services in the United States – Chris Rhinehart, Associate Vice President of Procurement, rather appropriately likens it to being "a tale of two cities". As he explains; "As you will have heard from virtually everyone you speak too, for us it was very much a case of business as usual up until late February early March of 2020. We were moving along nicely, achieving regular business growth – both organically and through acquisitions – at a similar pace to that of previous years, but of course Covid-19 changed a lot of that."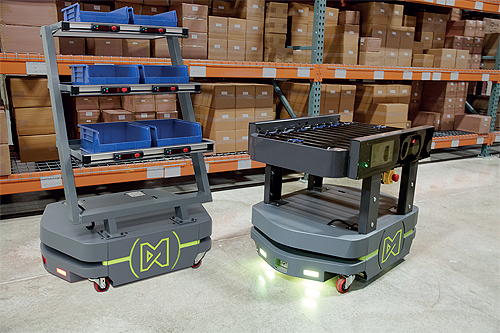 When the pandemic hit, Chris and his team, who (as previously documented in Supply Chain World) have been responsible for developing and building out an IT-focused procurement department within HCA to enhance its operations and help to deliver the highest level of care to its millions of patients, went into what he calls a response mode. "This was so that we could quickly and efficiently react to any anticipated changes or shortages within the supply chain, and focus on areas that we believed to be critical to HCA's operations," he details. "This meant channelling our energies, hard assets, resources and people towards supporting the integrity of the shared IT service that we provide to the organization. We also rapidly honed in on working on solutions and modifications to said service, the network and software so that we might be able to respond faster to any supply or care issues relating to the pandemic."
Understandably, given the circumstances that the world still finds itself in today, the aforementioned work has remained Chris and his team's primary focus ever since. What he does also reveal to us is how HCA's capabilities and resilience helped in making this sudden transition as efficient and successful as possible. "Being a major healthcare provider – and certainly the largest in the United States outside of Government – HCA takes a view to its work that is rarely shared with anyone else, especially in the sense of scale, the scope of patient care provided, and perhaps most importantly (especially from where I sit within the organization) the use of data and data analysis.
"With the importance of the latter in mind, we have pivoted much of our internal investment towards helping us in that area, and to allow us to better analyse incoming data, and to look at ways of augmenting it in order to improve care in patient outcomes. We have also made several investments in supply chain related solutions that can help HCA to better identify and track inventory and its availability, which is especially important when it comes to vital life-saving equipment such as ventilators. Meanwhile, other solutions that we have either devised or improved upon include a vaccine tracking and tracing alert system, which is 95 per cent proprietary having been self-developed."
If there is one major positive to be taken from the way in which Covid-19 has impacted HCA's IT procurement operations, it is that it has well and truly elevated its importance onto center stage. Indeed, it has reinforced what Chris and his team already knew, and that is the fact that virtually every area of response needed to provide care for patients in times such as these require some kind of IT component, with many being led by IT itself.
Bearing that in mind, the recent efforts of HCA and its IT procurement operation have been immense. Chris goes on to state how key elements and qualities such as contingent labor, financial resilience and sound analytics have been key to his team's success. "Starting with contingent labor, one of the inherent values we see in this is that it provides you with flexibility to either increase or decrease resources quickly as per one's business needs. It also offers a degree of financial resiliency in challenging times, and we saw some pretty significant, almost immediate reductions which helped us tremendously. "Other measures we have taken to shore up cash flow and reduce outgoings include reaching out to our partners to postpone orders, modify contracts or adjust payment schemes. We have also found that several of the new business practices that we have adopted in the last year will likely continue moving forward – particularly those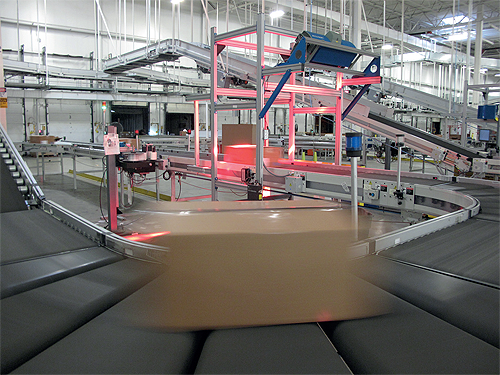 involving payment terms and the like – leading to better cash management in he future."
Lastly, in terms of data analytics, Chris cannot stress enough how critical the use of sound, reliable data has been in not only helping HCA's efforts to respond to and care for its Covid-19 patients, but also in supporting those providing the care itself by trying to ease the burden of an already overwhelming workload. When it comes to what Chris has learnt about himself, his team and the relationship they have with their vendors and partners, the last 12 months have provided an invaluable experience that he feels has helped him grow quicker from a personal and professional perspective than at any other time he can remember. "On a personal note, I would say that before the pandemic struck, I was at a professional level of satisfaction that I would consider at or near its very peak," he says. "However, after witnessing and being a part of the response of HCA – and the wider industry – to the pandemic, this has been taken to a whole new level that I couldn't imagine. "Internally, our CEO and senior leadership made a commitment from the outset to weather the storm of Covid-19, putting our people among their highest priorities in order to keep them safe and within work, and that is what has been achieved. Meanwhile our teams, including my own, have truly stepped up to the plate, driven by a desire to help wherever possible and go to whatever lengths that we require of them, and that has been amazing to see."
In terms of vendor relations, the last 12 months have also reemphasized the importance of strong and effective supply chain partnerships, and how they help to see businesses through not only the good times, but the challenging ones too. "I have been very much humbled by what has again been an overwhelmingly positive response from our vendors over the past year," Chris adds. "We have reached out to many of them during that time period to assist in various efforts and to set out our hopes and requirements for the coming months, and they have universally responded enthusiastically and helpfully. So, it is fair to say that we have definitely seen the very best of our vendors and supply chain partners during this unprecedented period as well!"
As far as 2021 is concerned, the immediate focus for Chris and HCA's IT procurement team remains very much the same as that of last year, and that is delivering the solutions and services needed to continue in the fight against the pandemic. There is some cause to believe, however, that this year could also see a return to some degree of normality. "By normality, I mean the possibility of making additional investments in projects that maybe are not specifically tied to our Covid-19 efforts," Chris clarifies. "For the most part, we are not expecting a return to operations like those that we had in 2019 until perhaps the latter stages of 2021 or early 2022. In the meantime, we will further improve upon how we operate in today's environment, accentuating the positives that we have found from having people working remotely. As mentioned previously, our team has embraced this way of working, and for the most part they would prefer to retain some form of this going forward, so let's hope that we get a point in time where those conversations can be had, perhaps sometime in Q3 or Q4 of this year!"
HCA Healthcare
www.hcahealthcare.com
Services: IT procurement