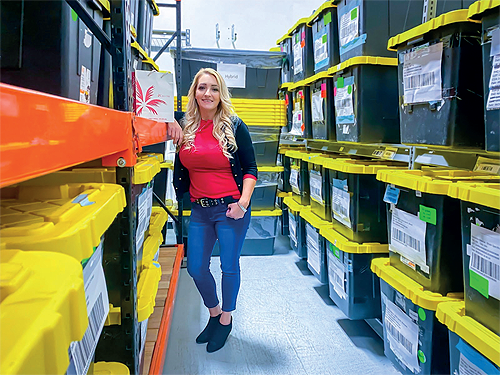 Incredible opportunities
Libbie Hammond spoke to Brandi Cervantes, Senior Director, Supply Chain Management at Caliva, to get an insight into a career into this exciting and fast moving segment
With nearly two decades of perishable industry experience under her belt and an expert understanding of end-to-end supply chain management, Brandi Cervantes is in an ideal position to share some details of her work with readers of Supply Chain World. She began by explaining how she gravitated to the supply chain arena. "While working in other industries in my early career, I found myself regularly hitting a point that work was not as satisfying as I would have liked,"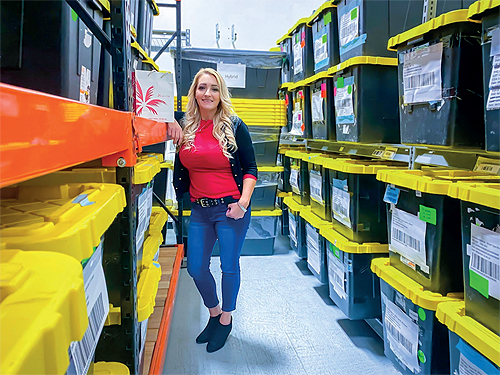 she said. "I had the opportunity to work with an amazing female mentor who had built her company from the ground up, initially working from her garage before growing her business into the success that it is today.
"Her drive and dedication to her chosen field and commitment to improving processes for her employees highlighted to me where I would like to be one day. While I have had a different path and industry, the drive to improve processes led me to my current role within Caliva's supply chain. Specifically geared towards distribution and inventory management, I have found a niche that has afforded me the opportunity to work with amazing people in a growing and exciting industry."
Brandi noted that historically, the supply chain segment saw women held to administrative roles. "But now we see women holding executive and industry leadership positions routinely," she was pleased to note. "Our supply chain leaders are strong, confident women who are paving the way for our daughters and granddaughters to continue to excel and develop our supply chain end-to-end."
Brandi also believes that there are a lot more opportunities in this sector for women to advance in their careers. "There is always opportunity for women to gain a larger share of the supply chain segment," she confirmed. "However, women continue to gain higher- and top-level executive roles within the industry. Caliva has proven to be a company that provides women with growth opportunities, such as myself and many others."
Having mentioned her own female mentor, Brandi is keen to draw on her own experience and in turn inspire and support her colleagues: "Regardless of gender, I strive to encourage growth and the seizing of opportunities that become available to each of us during our own particular career journey," she agreed. "While not involved in any particular formal program, it is an important part of my overall approach to the mentoring of my employee base.
"My philosophy is that myself and team should be able to feel we have made an accomplishment daily, whether big or small," she continued. "This reward at the end of a day creates a mentality of 'doing', which pushes each of us to work towards a daily accomplishment. The supply chain is ever evolving and improving, so a daily accomplishment is a great way to measure success and create a pathway towards the end goal. So, every day I am rewarded with a 'win'."
With her enthusiasm for her role clearly evident, Brandi and her team work hard to ensure that the supply operations at Caliva run smoothly, and she had some advice for others on how to preserve the most successful associations with suppliers. "Keeping relationships with suppliers strong is a two-way street," she said. "Creating confidence and trust between yourself and the supplier with robust and open communication and clearly defined expectations that are met by each party is key to overall supply chain success.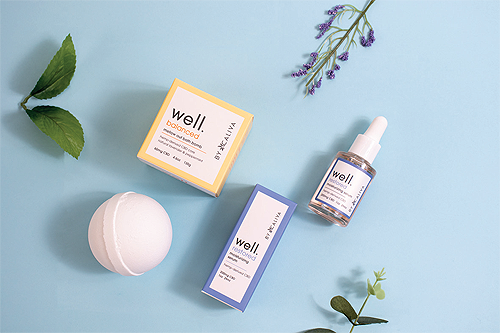 "Professionalism is vital while creating a close working relationship that allows for fair negotiations and realistic asks that can result in long term successful contracts," she added.
An efficient supply chain operation is a pivotal part of the success of a business – if they want to be more competitive in the marketplace, boost customer satisfaction and reduce operating costs, then the supply chain department is where all of these facets can be improved and controlled. "The opportunity for increasing efficiencies, continued process improvements, trainings, and solutioning scenarios arise daily," Brandi divulged.
The supply chain industry sector may be overlooked by many as a career path, but it clearly offers a varied and challenging vocation, with many different aspects that make every day different. "Working in the supply chain field has created incredible opportunity and growth for me personally," said Brandi. "As part of the management team for Caliva's Supply Chain, I am dedicated to targeting initiatives that are geared towards finding solutions to the unique nature of our industry."