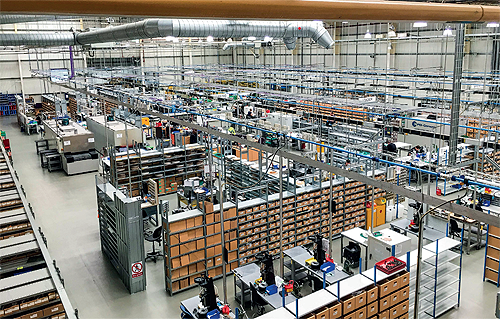 Most of us probably don't give a second thought to the connectors we use in our everyday lives. They either come bundled with the products we buy, or they're easily purchased using our favorite online shopping app. In industry, however — especially in mission critical sectors such as military, aerospace and medical — the reliability of the connector can mean the difference between success or failure; life or death.
Two approaches
While there is no fixed definition for what it means to outsource a connector — it does, after all, mean different things to different people — in my experience, it means one of two things.
The first type of customer that outsources a connector is what we refer to at PEI-Genesis as a redistribution business. This is typically a large catalogue style business selling everything from semiconductors to stepladders, as well as connectors. This type of customer will ask us to supply the inventory, but also fulfil the order. Here, we use a drop-shipping model to process the order directly to the end-customer using the reseller's branding and preferred packaging.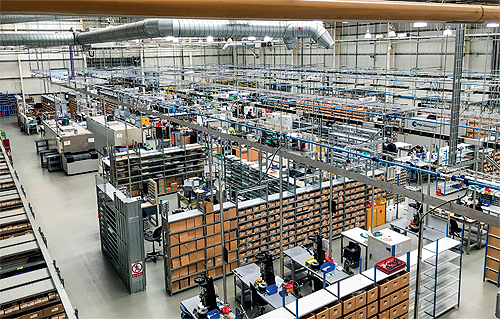 For the customer, it makes no difference where the product arrives from, and for the reseller it alleviates a major resource and time burden of having to receive parts from us and then process, package, and ship them.
The second type of outsourcing we see involves the bespoke development of a connector for a specialized application. A defense customer, for example, may need
to specify a connector with a specific electroless nickel plating for corrosion protection, or with a backshell that provides protection against electromagnetic or radiofrequency interference. For these extreme scenarios, the connector must be carefully engineered.
This is where outsourcing relies on the expertise of the supplier to provide engineering support. These kinds of projects may take two to three years in development, and involve a close working relationship where your supplier joins your design meetings to help you through the process.
For most businesses, the connector makes up a small part of a much bigger product, and so outsourcing gives access to expertise including 3D drawings, tooling, and physical prototyping to drive forward the project — a process that would otherwise require the development of in-house specialisms that may take years to master.
Faster fulfilment
The connector industry is also seeing a growing demand for faster fulfilment. Customer behavior in the industrial segments is being driven by buyers' own experiences as retail customers. The impact of retail businesses like Amazon and Best Buy are driving consumers to expect more of industrial businesses. Best Buy, for example, now offers same-day delivery; order by 3pm and in many cases, you'll receive your order by 9pm.
Compare this to the 24-week lead time for a typical connector manufacturer, and it's easy to see why customers can become frustrated. This change is forcing connector manufacturers to adapt. At PEI-Genesis, we already offer a 48-hour lead time because we hold inventory in component form, and can assemble and ship orders thanks to high levels of automation.
However, even this in some cases isn't fast enough and so we're looking into processes like picking-and-shipping of finished goods. Here, we hold bonded, or reserved, stock of finished parts for specific customers. This approach is higher risk because no manufacturer wants to hold high volumes of finished parts in case product specifications change and the parts become obsolete. However, we can manage some of this risk by carefully listening to customer needs over the course of a multi-year project, and adapt as required.
Segmentation strategy
The lesson here is that outsourcing, particularly for connectors, is not a one-size-fits-all approach. Sometimes businesses will seek out parts at the best price point and are looking for an effective transactional relationship, other times businesses are looking to build a partnership with a trusted advisor that lasts many years. Whichever the case, it's important that suppliers use an effective segmentation strategy to cater for the needs of the customer.
Part of a transactional segmentation strategy, for example, may involve offering connectors at a variety of quality levels, from good, better and best — to match the pricing needs of the customer — while maintaining the likes of AS9100D and ISO 9001:2015 quality standards.
The connector industry is undergoing a change in consumer behavior, and the supply chain must respond. By carefully listening to customers, understanding their business and tailoring your approach to match, suppliers can rise to meet the challenge.
Jonathan Parry is Senior VP and MD Europe at connector specialist PEI-Genesis, a leading global provider of custom engineered connector and cable solutions. PEI partners with you from design to delivery – it designs custom connector and cable solutions to meet your specific application requirements and then delivers with service, speed and a consistent quality that is unmatched in the industry.
www.peigenesis.com