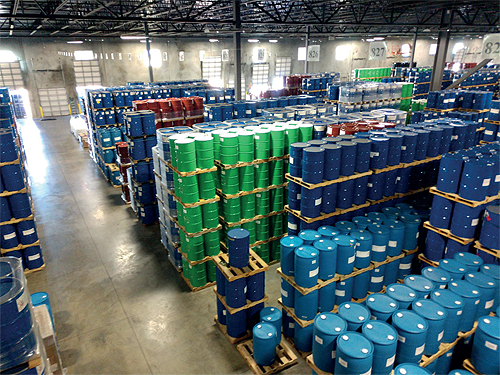 Endless opportunities ahead
Customer-driven and family-oriented, Palmer Logistics is a fast-growing warehouse and third-party logistics company unafraid to embrace technology and invest in the future
Service, Trust, Integrity and Respect – these are the four key values at the foundation of Palmer Logistics, a Houston-based warehouse and third-party logistics (3PL) company on a trajectory of growth. Founded in the 1960s, the firm has been led by the Hermann family for generations and in 2021, William Hermann remains the company's CEO, whilst his son, Brett Mears, runs day-to-day operations as President. The focus on family is reflected in the way Palmer Logistics operates. By empowering its employees and finding exceptional supply chain solutions, the company strives to be a premier third-party provider with a personal touch.
"What sets us apart at Palmer Logistics is our commitment to do right," Brett Mears declares. "Our success is derived from our integrity, our service mentality and our core values. We are a service provider, so we want to help everyone we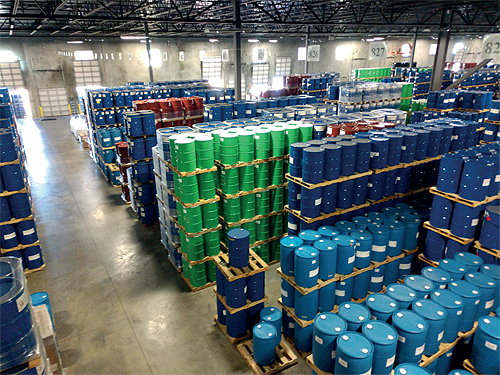 come into contact with. Customers trust us because we honor our commitments – we do what we say we are going to do. And finally, we respect our co-workers and clients, and value the respect we gain as a business in return."
Palmer Logistics' value-centric culture is evident in the way the company supports its employees and the wider communities in which it works. Alongside the launch of a new human resources management system and the funding of local initiatives, the company has recently established a corporate partnership with Houston's Project Protect Our Children, a 501c3 nonprofit that helps educate young people on the dangers of social media and human trafficking.
"That partnership allows our employees to be paid by the company while performing volunteer work for Project Protect Our Children," Brett says. "Not only is it an incredibly worthy cause, but our participation has helped us build an organization that people believe in. Communication and the accessibility of management is important, but to really get the most out of people, they need to buy in to your organization and what it stands for. Our presence in the community, and our commitment to helping others, plays a role in encouraging our workforce to go above and beyond."
Since Brett took over at Palmer Logistics in 2002, the company has grown by close to 700 per cent. Today, Palmer Logistics boasts three million square feet of warehouse space across 14 sites in Texas. The storage space is available for a wide array of commodities, including hazardous and non-hazardous chemicals, and food grade and general commodities. Along with general third-party receiving and storing work, the company also offers more specialist services, such as customized reporting, labeling, repackaging, contract facility management and more. With annual revenue and spend increasing by around 11 per cent per year, Palmer Logistics recently invested in a brand-new facility.
"We had a lease expiring on an aging 118,000 square foot site in downtown Houston, so rather than renew that, we decided to build a new facility out in Baytown, which is about 30 miles east," Brett reports. "Close to shipping ports, making it ideal for import and export volumes, the new site is more sustainable, almost triple the size of our previous site, and hosts much larger hazardous materials and temperature-controlled capacity.
"We opened the new facility in December 2020 and immediately moved in one of our Tier One accounts. We've also signed up Huntsman International LLC and are about to start moving in a global coatings manufacturer. It's a fantastic, extremely secure site and we still have room to grow and add additional businesses in there as well."
As part of its ongoing investment into upgrading and modernizing the business, Palmer Logistics will be training all its facility managers to become Lean Six Sigma yellow belts in 2021, as well as implementing a new warehouse management system (WMS) later this year. By embracing modern technologies and converting its facilities to full RF warehouses, the company hopes to better connect its customers electronically.
"It's a big, exciting implementation," Brett states. "We've picked a system that we are confident will give us all the functionalities to streamline efficiencies and take this business forward.
"I've been to several warehouses in Europe and I think they are great examples of how the 3PL market can leverage technology," he continues. "In the US, we have these big, sprawling warehouse complexes, and I think there is an opportunity for us to really drill down into how we can better use our space, get more product into the building with racking systems and then better leverage technology to enhance productivity.
"We are not employing technology to reduce headcount – we are growing by at least 10 per cent each year – we are doing it because our existing headcount can handle some of the growth we expect to see across the next decade. We want to be ready for that."
Riding an irrepressible growth surge for nearly 20 years now, Palmer Logistics' success has been headlined by some major projects in recent times. In 2020, the company worked on an EDI solution with a multinational conglomerate firm, one of Palmer Logistics' largest accounts. With that customer looking to reduce cost, increase efficiency and better position itself in the marketplace, Palmer Logistics implemented EDI to SAP solutions for the client, helping to process around 200 orders a day for the business across five divisions.
"It wasn't a perfect implementation to begin with, but I think we adjusted early on and after a few months we were giving the client a much better service at a better price point, distributing their goods with an optimized solution," Brett reveals. "We put in racking, we put in packing tables and we put in new technology. I think they are now very pleased and are even looking to expand the scope of outsource because of the work we have done for them."
The close relationships that Palmer Logistics builds with its clients have never been more important than over the last 12 months when the company was forced to tackle the challenges of the Covid-19 pandemic. By communicating clearly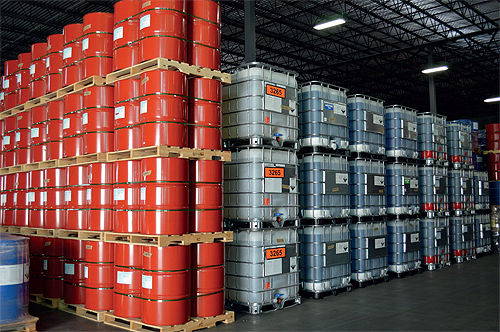 with its workforce and putting employee safety first at all times, the company was able to continue delivering on its mission. For Brett, the pandemic reinforced the importance of making lasting connections with customers, employees and vendors.
"I think the most rewarding thing about this job is that, although we have these wonderful systems and technologies, it is still a people business," he asserts. "We have had a lot of growth over the years and it's great to have a meaningful impact on the lives of those around us. Employees, customers and vendors – that is the lifeblood of this business and this industry."
Strengthened by the knowledge it has gained from past projects, Palmer Logistics is now looking forward to the rest of 2021 as it continues to build relationships with clients and expand into new regions. With technology advancing at a rapid pace, the company will also be looking to embrace the latest equipment and processes to help increase speed and improve order visibility. All in all, and with these goals in mind, Brett is confident that the next decade at Palmer Logistics will be a successful one.
"I think there are tremendous incentives to be had in 3PL warehousing for clients, and our services continue to add value for customers across the US," Brett remarks. "As a business, we are now looking to expand out of Texas and grow exponentially. Over the next five years, I expect we will be opening new facilities in complementary markets and I wouldn't be surprised if we doubled in size by 2026. As you can see with our new site and even newer WMS, we are developing the technology and infrastructure to support growth for the next ten years.
"Once we finally get through this Covid-19 pandemic, I think we are in for some exciting times ahead," he proclaims. "The signs are all encouraging and I think that the glass is definitely half full. We have done a lot within the last year to readdress our organizational structure and get ourselves in a position to adopt technology that will revolutionize our business. We still have a lot of work to do, but I am invigorated like never before. I feel like a child at Christmas because there are endless opportunities ahead of us."
Palmer Logistics
www.palmerlogistics.com
Specialty: Warehouse and third-party logistics service