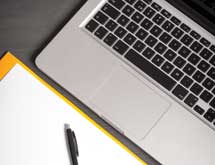 People may be relying more on digital communications these days, but paper is still very much in use, and when consumers and businesses need quality paper, they turn to the best. For more than 100 years, Neenah paper has been a leader in the innovation, creation and manufacturing of premium, specialty and sustainable papers used for premium writing, text, cover, private watermarks and specialty needs. The company's signature portfolio includes market-leading brands – Classic®, Environment®, Crane®, Sundance®, Astrobright® and Royal – as well as envelopes in thousands of unique styles.
"Neenah Paper is entirely focused on the premium paper market," the company says. "We are committed to producing only superior-quality products and developing new technologies that meet the needs of designers, consumers, printers and merchants, and ensure that paper remains a vital and vibrant medium of expression."
Neenah Paper is headquartered in Atlanta, but was founded in Neenah, Wis., in 1873. Still operating from its Neenah location, that mill holds the distinction of being the oldest continuously operating mill within the company. "Now with three paper machines, the Neenah Mill represents more than a century of paper making heritage – a heritage that combines time-honored craftsmanship with advanced technology," the company says.
But not only does the company have a long heritage, it also is known for its innovations throughout its history. In 1908, for example, the company introduced the first mill-brand watermark – Old Council Tree Bond. "Within a few years, using paper with a mill-brand watermark became a symbol of authenticity and distinction for business and personal correspondence papers," the company says. In 1962, Neenah introduced Classic Laid, which became the most widely recognized premium uncoated paper in North America and was the foundation for the Classic family of premium papers.
"Today, our brands are among the most recognized and preferred in North America," the company says. "The Neenah Paper family of brands is available on six continents. We continue to advance the ideals established more than 125 years ago with the constant pursuit of new business opportunities and market-driven products. Prime importance also is placed on offering recycled and alternative fiber products to our customers. By using recycled paper, we reduce the solid-waste disposal burden and lessen landfill dependency."
Staying Green
Neenah Paper is dedicated to offering environmentally friendly products and maintaining sustainable operations. This commitment is reflected in the "Neenah Green" initiative, which includes mill-based solutions for minimizing environmental impact. The company also is a EPA Green Power Partner that manufactures many brands carrying the Green-e, Green Seal and Forest Stewardship Council (FSC) certifications. In late 2012, Neenah Paper also earned a Green Masters status under the Wisconsin Sustainable Business Council's Green Masters Program, after it performed actions in each of the nine required sustainability areas.
Neenah has accomplished major sustainability milestones in recent years. For example, approximately 45 percent of the electricity for the Neenah Paper Fine Paper division is wind-generated electricity. The Appleton, Wis., facility generates a significant amount of its electricity using hydroelectric generators on the Lower Fox River. Additionally, in the past five years, Neenah Paper North America has reduced its fresh-water consumption by 15 percent per ton of paper manufactured.
"Doing the right thing for the environment has become and expectation and Neenah Paper is proud to have delivered on that expectation for more than 100 years," says John Gray, director of engineering, energy and environment for Neenah Paper.
The company also measures, reports and reduces greenhouse gas emissions as a voluntary member of The Climate Registry. This is a nonprofit organization and collaboration among North American states, provinces, territories and native sovereign nations that sets consistent and transparent standards.  ­­­