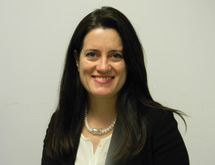 One of the largest and most recognizable direct marketing companies in the world, Guthy-Renker has discovered and developed dozens of high-quality beauty, skincare, entertainment and wellness consumer products. To optimize the way it produces and distributes products to 68 countries, the company has engaged in an overhaul of its supply chain operations over the past few years.
Headquartered in Santa Monica, Calif., Guthy-Renker has offices in many corners of the globe, including England, Germany, Finland, China, Japan, Australia and India. Founded in 1988, Guthy-Renker has sought to develop a superior track record for customer service through guaranteed low monthly prices, generous extended return policies and personalized, high-quality products designed to suit the needs of its millions of customers.
Among its high-profile brands is Proactiv Solutions, which was introduced more than 15 years ago. Since then, Proactiv has become one of the world's bestselling acne treatments. Part of Guthy-Renker's formula for success with Proactiv and other brands is marketing through the voices of world-renowned celebrities and customer testimonials.
Steps to Improvement
Surprisingly, supply chain operations have not always been as efficient as possible at Guthy-Renker. This is why the company brought in Andrea Anderson several years ago to serve as vice president of global supply chain. Anderson has raised the importance of issues such as strategic sourcing, sales and operations planning and having a seat at the table throughout the product life cycle at Guthy-Renker.
"Supply chain used to be viewed as simply a back office or administrative function responsible for issuing purchase orders and giving delivery status for inventory when I first joined Guthy-Renker," Anderson says. "Supply chain wasn't truly integrating into the day-to-day or demonstrating our value to support growth initiatives and margin improvement. Over the past few years, I have been able to move 50 percent of my staff into corporate headquarters through strategic hires and opportunities for relocation."
Anderson came to the company almost three years ago, focusing on a 30- to 90-day window that highlighted the building blocks needed for an integrated supply chain as well laying the groundwork for her three-year road map and vision. 
The first step was with establishing key performance indicators, setting department objectives, reorganizing to enable more accountability, and introducing critical concepts and processes such as strategic sourcing and sales and operations planning (S&OP). Next came engaging with internal clients and transformation of the way Guthy-Renker conducts business, interacts with, and manages its supply base resulting in multi-million dollar annual savings, service improvements, regulatory and quality compliance.  
"Once we were in business with the right strategic suppliers, we could then focus on continuous improvement to find how we could be more productive and reduce costs even further," Anderson says. "We want to leverage our external partners to fuel growth through supplier innovation. Through innovation days, we could also use our strategic partners to generate and present technologies or finished products 'off the shelf' allowing us to commercialize immediately and improve our speed to market."
In addition, Anderson partnered with sales to capture strategic and opportunistic demand creation as close to real-time as possible. "With the S&OP in place, it allowed me to understand the business model quickly and enabled my team to then create agility through different service models providing the sales team with the ultimate flexibility." 
Exit Strategy
The outbound side of Guthy-Renker's operations was also fine-tuned. The company does roughly $1.5 billion in revenue and 14.5 million customer shipments each year. Manufacturing is done through contract manufacturers. It has 4,000 active SKUs, and its average cycle time from product test to launch has a rollout window of four weeks.
"That means we must have unique inventory strategies and surge capability in place to achieve a quick response for rollout," Anderson says. "We have three fulfillment centers, positioned in the West Coast, Midwest and East Coast. We also developed sophisticated systems for customer segmentation to ensure they reach the right agents." 
As part of the roadmap to achieve the optimal service transformation, Anderson has been leveraging her industry experience from aerospace and automotive to create an optimized manufacturing and assembly strategy that further reduces lead-time and working capital investments.  The strategic partnerships being developed will also support her vision of trust and collaboration and real-time data to ensure a fully transparent and integrated supply chain.  This desired collaboration will leverage the Connect2G|R vendor portal solution that will provide its entire trading partner network with real-time information creating a 'one G|R' platform.  
"This is an exciting time when you can have the power of information at your fingertips and make more informed decisions based on data and facts," Anderson says. 
Going forward, Anderson sees the near-term capability to finally complete the paradigm shift that she has been driving toward for two years, moving operations from a push model to one that will build based upon customer order. Guthy-Renker's supply chain has the Connect2G|R platform in place. It now must maintain its presence with a seat at the table for driving speed to market development improvements while continuing to partner with internal and external clients. 
Overall, Anderson has Guthy-Renker's supply chain well on the way to achieving a just-in-time model with the first objective to ensure all strategic, vertically integrated suppliers are co-located in a single hub.  This  will help optimize lead-times along with working capital improvements all connected by a single vendor portal and driving production per customer order. 
"We have the beginnings of a unique culture here which includes integration with internal and external partners through transparency, trust and collaboration," Anderson says.  ­­­