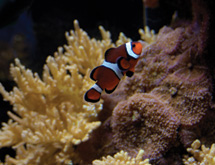 A leading pet specialty retailer, Petco provides the products, services and advice that its customers need to care for their pets in the best way possible. The company operates based on a vision that is focused on ensuring there are healthy pets and happy pet owners. 
Founded in 1965, Petco currently operates more than 1,200 stores around the country and in Puerto Rico. This includes more than 50 Unleashed by Petco locations, which are designed as a smaller format neighborhood shop. The company employs more than 24,000 associates nationwide and has more than 10,000 different pet-related products for dogs, cats, fish, reptiles, amphibians, birds and small animals.
The company offers complete pet care and services, including dog training, grooming, vaccinations, pet photography and pet insurance. In addition, the company operates a strong e-commerce business at petco.com, and it offers online pet first aid. 
Beyond its retail operations, there is also The Petco Foundation. The independent nonprofit organization has raised more than $110 million since it was founded in 1999. Its purpose is to promote and improve the welfare of companion animals. Petco works together with the foundation to support thousands of local animal welfare groups around the United States. Through in-store adoption events, Petco and the foundation work with the animal welfare groups to find homes for more than 350,000 animals each year.
Ongoing Improvement
Over the past six years, Petco's senior executives and business partners have tried to provide direction, guidance and support throughout the organization. This has been part of an effort to ensure the company's successful implementation of its vision. 
Key actions the company has taken include building an organizational structure that has the needed skills and experience to manage Petco's ongoing redesign effort. In addition, the company has identified key internal and external business partnerships that have been required to support network transformation of everything from real estate, information systems and information management to finance, store procurement and organization. Moreover, Petco has developed a talent strategy that is working to ensure the company has the appropriate skillsets throughout the company while also establishing benchmarks to drive the strategy forward. 
Enhanced Distribution
One of the most important undertakings for Petco in recent years has been establishing a flagship multi-channel distribution center in Cranbury, N.J.  The 781,000-square-foot facility opened earlier this year, and it has been designed to support the more than 200 percent growth that the company expects to see in its e-commerce channel. Petco also expects to double its retail store footprint over the next decade, and the new distribution center will be able to handle that growth.
The company's previous distribution centers had been expected to exceed capacity this year. The new distribution center consolidates all of Petco's Northeast operations into one building, which allows the company to reduce capital expense and operations costs. The new distribution center is a highly automated facility that uses sophisticated material handling and storage systems. This includes more than five miles of conveyor, break-pack and full-case pick modules, pick-to-light software and both pick-to-light and narrow-belt sortation.
Petco anticipates that the new distribution center will provide the company with cost savings of around 20 percent during the next 10 years. The company is also tracking for an 18.5 percent reduction in cost per square foot and a 32 percent increase in units per hour. 
Moving Forward 
With the new distribution center firmly in place, Petco can turn its attention to best-practice and continuous improvement efforts. The company understands that today's consumers expect to seamlessly engage with a brand across multiple channels. This includes e-commerce and traditional brick-and-mortar retail locations. 
As the customers' needs evolve, Petco knows that it must become more customer-centric across all areas of its business, including in the supply chain. This understanding has driven Petco to expand its capabilities beyond the traditional store-focused supply chain model to a robust service-oriented model. 
For Petco to effectively support this evolution, the company explains it will continuously evaluate its operational strategy and infrastructure development plan. This will ensure that the company's multi-channel requirements are integrated into its supply chain network and facilities design.  ­­­