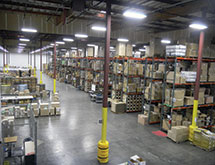 When Carl Boni assumed his current role at Spyder Active Sports three years ago, the ski apparel company had reached a critical point. "When I stepped into this role, we had a history of poor delivery," says Boni, the Boulder, Colo.-based company's senior director of inbound supply chain. "We're a cornerstone brand, but our dealers at the time couldn't rely on us, so our CEO, Tom McGann, made it clear to me that delivery was my No. 1 priority."
Boni tackled the issue on two fronts: internally and externally. "We had long-standing relationships with several factories, but our communication with them was poor at times; they didn't know which direction we were heading, and we often revised orders, which created instability within our supply chain," he says. "We worked really hard to establish more strategic partnerships and open communication with our key factories so they understand our goals and where we're heading."
The company looked beyond its factories to raw material suppliers because many of its production delays were a result of late supply shipments. "By improving our forecasting to them and better tracking their production and quality, we were able to stabilize that part of the supply chain, as well," Boni adds. "Just as we've become a more reliable supplier, we've become a more reliable partner for our vendors."
Internally, the company implemented Cognos business intelligence software, which allows it to manage its delivery planning process, and integrated its legacy ERP system with that of Expeditors International (EI), its main logistics provider. The integrated ERP system gives Spyder nightly ETAs on shipments in transit that it can then provide to its sales team. The company worked closely with EI to better understand its transit times.
Seasonal Demands
Spyder also shortened its lead-times by relocating its third-party logistics operations to the West Coast, placing them closer to the majority of its factory network and reducing airfreight expenses. The company contracts with a 3PL provider to operate its main warehouse in Kent, Wash., serving North America. A 3PL in Austria supports the company's European business.
"The nature of being a ski-only company means it doesn't make sense for us to operate a warehouse year-round for what's effectively a couple of months of receiving and shipping," Boni says.
The majority of the company's manufacturing is performed in Asia, with other production operations in Europe and Central America. "We work directly with our production teams to make sure they are aware of our priorities and which products we need the soonest, and work with them to identify products that need to be air freighted to meet customers' request dates," he adds. "We make sure shipment information is accurately reflected in our system so our sales team can accurately answer questions from our dealers."
Most of the company's supply buys take place between November and March, with products shipping to the warehouse between May and September. Spyder receives limited re-orders during the winter. The bulk of the company's dealers are small specialty ski equipment retailers.
The re-order rate for most of Spyder's products is low. "We run as lean as we can, outside of key products such as black pants or black gloves that we've identified as having some re-order demand during the season," Boni says.
Making the Turnaround
Spyder's focus on improving its reliability has paid off for the company. "I'm proud of the turnaround we've made," Boni says. "We've had four good years of growth now in a row, and our sales reps have told me they feel a portion of that is because of the improvement in our deliveries."
With its supply chain in good standing, Spyder Active Sports can focus on continuing to design and manufacture high-quality men's and women's skiwear. Its products include jackets, pants, sweaters and accessories. "We are one of the largest ski brands in the world, and a brand that combines high technology with being on trend from a fashion perspective," Boni adds. ­­­