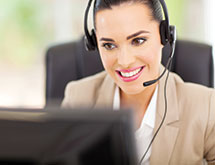 Throughout the history of Mitel Networks Corp., the client has remained its top priority. "We always operate with the view that we keep our customers satisfied," Senior Vice President of Operations and Design for Cost Michel Leduc says.
Mitel regularly reaches out to its customer base to get feedback, Leduc says. "It's a continuous cycle," he says. "You always have to look for areas to improve."
Kanata, Ontario-based Mitel offers to its clients business communications products and services, including business phones, communications platforms, cloud-ready software, and voice and data services. "We probably have the broadest portfolio in the industry," Leduc declares. "We offer the best path to the cloud [thanks to] some of the critical investments that we've made." 
The company also has a customer base of 60 million users that covers a broad range of markets. "[They] can be anybody from the government of Canada to the U.S. government," he describes, adding that Mitel serves the Philadelphia Eagles and Phillies, as well as hospitality companies, including Hyatt Corp.
But all share the same expectation of quality when it comes to products and services, Leduc asserts. "It's always about doing what you say you'll do on time in terms of meeting your commitment," he says. "That's really what our customers are looking for from Mitel."
For instance, through its MiVoice business communications platforms, "Mitel offers a complete range of communications platforms designed to meet the needs of any organization," it says. "We provide tools for improving productivity and efficiency, and ensuring a tangible return on [the client's] communications investment."
Optimizing the Chain
A 30-year veteran of the industry, Leduc joined Mitel nearly 10 years ago to take on the leadership of its operations. Most of his time was spent on optimizing Mitel's supply chain, which drives "the performance level of our team across all aspects of our operations," he says. "It's been absolutely critical for us … to drive an efficient business."
That included looking at Mitel's core competencies and functions, as well as bringing its R&D design and supply chain teams together when it came to the supply of components. Together, the two developed more options in sourcing components so that costs were driven down, Leduc reports.
Mitel also hired an outside firm to help evaluate the performance of its supply chain and establish benchmarks by comparing its performance to others in the industry. "We've taken great care at defining key performance metrics," Leduc says. "We've been driving the business to hit those levels, which have allowed us to be very successful from that perspective." 
Riding High
Mitel's hard work has paid off, Leduc says. "We went from the low end in terms of profitability in our industry to what I consider to be right up there in terms of leading the industry," he says, adding that Mitel is No. 1 in Europe, the Middle East and Africa. 
Its sales also grew to $1.1 billion with the recent acquisition of Aastra Technologies Ltd., a telecommunications firm based in Concord, Ontario. Leduc says the merger has allowed for synergies between the two companies.
"When we started to work with our colleagues at Aastra, we saw the same opportunities that we're now executing on [our supply chain]," he says, noting that those included driving cost reductions and simplifying the way Aastra did business. "When we first made the acquisition, we indicated that we could deliver $50 million in synergies on an annual basis in the first three years."
But the company's expectations have since changed for the better. "Two months after the acquisition, we announced we had revised our target to $75 million," Leduc says. "[We based that] on some incremental savings that we had identified in our combined supply chain and operations of the business."
Taking Charge
Leduc is proud of Mitel's evolution into a leader over the past several years. "[We've] been able to do this while still maintaining high levels of performance to our customers' expectations," he says.
That has put the company in an ideal spot, as the industry is at a "crossroads," he says. "I look at a lot of the incumbents in our business that are not doing very well. They've certainly had some challenges to remain competitive."
Larger competitors also have arrived in Mitel's markets, Leduc adds. "Microsoft has decided this is one key area they wanted to focus on," he says. "The whole premise to transition to the cloud is going to see a lot of traction."
Additionally, "Through all these changes, we're going to see a lot of opportunities to potentially gain marketshare in terms of our operations," Leduc continues. "Mitel intends to be one of the leaders in taking charge and transforming our industry."