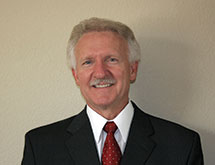 Delivering vehicles worldwide requires care and innovation, because no customer wants a brand-new car damaged. That's why family owned The Pasha Group specializes in safe, on-time handling and transport of new and used vehicles at competitive prices with services that evolve as the needs of the industry change. 
"The capacity issue in ports, rail and truck is going to continue to be everybody's challenge for the next couple of years," warns Stan Gabara, executive vice president of business development and logistics for The Pasha Group.  During the recession, available capacity was diverted to other products. "Now as the economy is coming back, there's a paradigm shift – a lot of new automobiles are being manufactured in the U.S. and Mexico," Gabara points out.
Short Sea Shipping
Construction of approximately 3.5 million vehicles is anticipated in Mexico this year, and up to 5 million by 2016, Gabara declares. A shortage of trucks and rail is resulting in a greater emphasis on short sea shipping from Mexican auto factories to the United States and elsewhere. "We're receiving short sea shipments for GM and Daimler Truck from Mexico to the Port of Grays Harbor in Aberdeen, Wash.," Gabara says. "We're also handling Toyotas to Russia out of Grays Harbor."
Another suggestion by the automotive trucking industry to overcome the truck shortage is to extend their trailers by 5 feet and raise their maximum weight limits to allow one more car per auto transporter on average. "Everybody says, 'Go buy more land, trucks and railcars,' but that's an oversimplification," Gabara stresses. "That's an awfully big investment in railcars and trucks. We think a higher utilization of current infrastructure could create a change in transit times."
Velocity in getting autos to market is key during the industry recovery, and capacity utilization will be a priority. "This will be an interesting year for supply chain movement, not only for finished automobiles, but for cargo in general," Gabara points out.
San Diego and Hawaii
The Pasha Group's automotive operations are anchored at its transport facility and flagship location at the National City Marine Terminal in the Port of San Diego. The company recently expanded at its Port of Grays Harbor facility and offers customer-specific vehicle processing support in Baltimore, Md., Port of Virginia and Port Manatee, Fla.
"We're a diversified, family held corporation that was established in 1947 and provides total supply chain management for vehicles, marine terminal management and stevedoring, relocation services for the U.S. government and major corporations, and international logistics management for general commodity and project cargoes," Gabara explains. The company transports Humvees, 200-ton generators, carnival equipment and even Blackhawk helicopters to Hawaii, and fleet vehicles for commercial customers.
"We operate a U.S. flagship in the Hawaii trade and a major auto and commercial storage facility in Hawaii," Gabara says. "Every two weeks, the M/V Jean Anne¸ a pure car/truck carrier, goes from San Diego to three islands delivering cargo with backhauls to the West Coast. She can carry equipment in excess of 14 feet high onto the main decks and still carry autos. We have a second ship under construction, the M/V Marjorie C, which will enter service later this year. Our new vessel will be a combination container/roll-on/roll-off ship, as we'll be expanding our vehicle and container capacity."
The Pasha Group keeps track of its shipments worldwide with a proprietary software system called  Pasha OnTrack,™ which allows it to communicate with partner trucking companies and ensure the right transportation equipment is available at the port of arrival. "It's been a distinct advantage for us over the years," Gabara notes. "The goal with our key performance indicators is to squeeze out time, increase the velocity to import and save our customers money. This leads to greater efficiency and keeps the port and our customers happy, because we can get more cargo through the terminals."