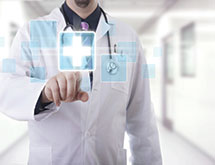 The pressure this places on healthcare supply chains is immense. Making matters more difficult is the snails pace at which change tends to occur. 
UPS recently released its annual UPS Pain in the (Supply) Chain survey. It examined the risks that are getting in the way of growth and change in the industry's supply chain, as well as taking a look at some of the ways leading organizations are working to proactively evolve the supply chain.
Through strategic relationships, forward thinking organizations are able to handle difficult issues such as regulatory hurdles, cost management and reaching markets on a global scale. They are investing in technology that is helping with order flexibility and visibility, enhancing protection of products as they move though expanded supply chains. In short, they are working to make their supply chains more agile, efficient and flexible.
Industry Challenges
The survey took a look at the state of the industry and its challenges, examining everything from economic conditions, cost management and regulatory compliance to product protection and contingency planning. It found that healthcare companies, especially in North America and Latin America, remain concerned about economic factors. It also found that regulatory reform and profit pressures continue to make cost management a key issue, even if the concern is declining.
Regulatory compliance is also a complex issue for the industry, as legislative uncertainty and regulatory differences from country to country abound. Additionally, product integrity and security is a growing challenge. The Asia-Pacific region is an area of particular concern, and contingency planning has been problematic due to supply chain disruptions in Asia-Pacific and Latin America.
"Economic conditions still weigh on healthcare companies, particularly those in North America and Latin America," the study says. "Supply chain decision-makers in these markets continue to feel the effect of the Great Recession."
Emerging Opportunities
Supply chain leaders in the healthcare industry cite collaboration and partnerships, technology investment, growth and global expansion, and new channel and distribution strategies as key opportunities for future success. Collaboration is helping to manage compliance regulations, cost management and access to global markets. Technology is helping with product protection, visibility and simplified patient access via online ordering.
As for growth and global expansion, leveraging partnerships is helping companies deal with complex regulations and poor infrastructure in emerging markets. With new channel and distribution strategies, opportunities are presenting themselves in areas such as growth in home healthcare. 
Key Numbers
Among the healthcare executives responding to the survey, 60 percent said regulatory compliance is a leading concern, while 78 percent said it is a major factor driving change. In addition, 46 percent of executives said product protection was a critical challenge. Cost management was cited as a top issue by 44 percent of respondents, which was down from 51 percent in 2013 and 60 percent in 2012. In addition, 80 percent of executives said they plan to invest in new technologies in the next three to five years.
In addition:
+ 78 percent cite logistics and distribution partnerships as a top strategy to manage supply chain costs.
+ 65 percent use logistics and distribution partnerships to successfully access global markets.
+ 61 percent use collaboration to successfully embrace new distribution and go-to-market channels, while 23 percent use mergers and acquisitions to do so.
+ 59 percent are working with a 3PL as a top strategy to increase efficiencies and competitiveness.
"Companies that embrace new technologies and transformative supply chain strategies to mitigate risks will be more likely to capitalize on new growth opportunities," UPS Vice President, Global Healthcare Strategy John Menna said upon the survey's release.