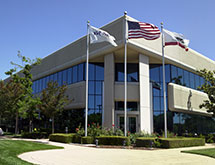 KLA-Tencor Corp. has been the leader in semiconductor process control equipment and yield management systems since it was formed in 1997 and also has become the most important process control player in the industry.  To better handle emerging product and manufacturing process technologies as time went on, the company began its first transformation of its supply chain more than 13 years ago to implement better practices.
The Milpitas, Calif.-based company was formed through the merger of KLA Instruments and Tencor Instruments. Prior to the merger, both businesses served a segment of the inspection and metrology area – KLA focused on defect inspection solutions and Tencor focused on metrology solutions. 
KLA Instruments was founded in 1975 and introduced its first product to the market in 1978 – an automated inspection system that reduced photomask inspection time from eight hours to 15 minutes. Tencor Instruments was established in 1977 and introduced its yield management product – the Alpha-Step stylus surface profiler system – after seven months in business. The solution provided significant improvement in step-height measurement, a critical parameter in measuring film layer thickness. 
Today, KLA-Tencor continues to serve the semiconductor equipment industry and a number of others, including light emitting diode (LED) and data storage, as well as general materials research. "Our primary business is in the semiconductor equipment space, but we support more than just that," says Scott Paull, chief procurement officer and executive vice president of global supply chain and corporate operations. "Within the equipment market there is a subset that's called process control and we are very unique here. We are by far the leader in process control and there is a reason for that."
KLA-Tencor prides itself on being a market leader and believes it has achieved this status because of its innovation in technology. "It takes a greater degree of investment to maintain a leading-edge in technology," Paull notes. "Semiconductor technology has become more complex. The technology is enabling smaller and smaller device structures and it is an opportunity for us. As our customers develop devices with smaller dimensions they need new equipment to see what is performing correctly and what is not." 
Identifying Efficiencies
KLA-Tencor is about a $3 billion company and about $1 billion to $1.5 billion of that revenue goes into the supply base, Paull explains. "It's a significant dollar spend if you look at the amount that goes into production," Paull adds. "The largest supply category we procure is optics. It's very specialized technology that is heavily customized to us."
The company began looking for processes within its supply chain to become more efficient, lower its supplier count and enable innovation in emerging technologies. For example, a majority of KLA-Tencor's supply base was in the United States, as well as its manufacturing. Today, the company globally sources and has manufacturing around the globe.
Because parts and subsystems from its suppliers are customized to KLA-Tencor's specifications, the company developed a deeper expertise in cost structure, lead-times and quality requirements of its products. "We established the capability to do that for the company even though we have more than a dozen divisions that support unique products for our customers," Paull explains. "We had to up our game in terms of supplier management."  
KLA-Tencor crafted its skills to understand more complex products and reduced its supply base, focusing more resource on core relationships, which resulted in a major transformation and reduced associated cost, Paull says. As technology became more complex, the need for collaborative and at times exclusive relationships with its suppliers became increasingly important to enable the development of components and subsystems that go into its products. "When the supplier relationship is solely focused on KLA-Tencor within our field, it's something our competitors can't replicate and enables better technology, performance, pricing, margins and profit," Paull says. "It's important to develop an operating model to differentiate yourself in the marketplace that yields sufficient price and return to enable the continued investment in development."
In its search for the right suppliers and wanting to build collaborative relationships, KLA-Tencor looked first to pick companies where there was strategic alignment and they didn't want to just sell something, but invest. "It's a world of relationships and relationships take work," Paull says. "They need to make a bet and you have to be their customer of choice. Part of the trick is belief in the investment and having the belief of the suppliers. Building a collaborative relationship is about recognizing the other party's interests and satisfying both parties' interests." 
Healthy Relationships
To optimize success for both companies, KLA-Tencor began holding regular meetings with each company's senior management to keep the lines of communication open. "Senior managers not involved in the day-to-day operations were assigned because they can often look at the bigger picture," Paull says. "They meet not just when things go wrong. We picked people who have relationship skills to make sure they are influential, and thus they work to build the relationships when things are good, as well." 
The meetings are not about one party capitulating because, Paull says, that can lead to broken relationships. Instead, the teams have established an ability to communicate with each other to understand each other's interest and perspective.  "We dedicate ourselves and our company to hold these meetings because it's too important not to," he adds. 
KLA-Tencor segments its supply base and focuses a disproportionate amount of effort on critical suppliers, which is a low percentage of its total supply base, so it can maintain collaborative and at times exclusive, healthy relationships. Because of the work the company has put into its supply chain transformation, KLA-Tencor in 2006 received the inaugural R. Gene Richter Award for innovation and leadership in supply management. "That award was for achieving better segmentation and efficiency, targeting global suppliers and managing total costs," Paull says. "We established a lot and we were one of their top leaders showing excellence in the procurement process, tools and capabilities." 
KLA-Tencor's supply chain management program was also named by A.T. Kearney as a 2008 "Leader in Procurement Excellence" and in 2013 was recognized for its second transformation by both the International Institute of Advanced Purchasing and Supply and the Institute of Supply Management – Michigan State University. The recognition was based on an in-depth assessment and benchmarking of global procurement practices. "Our supply chain improvements over time got recognized and we are blessed with that," Paull says.
Innovative Technology
KLA-Tencor is incorporating a new system that will enable a certain amount of internal interaction around suppliers. "It's social media platform that we are doing internally across the supply chain and engineering communities, starting with one commodity," Paull says.
The platform enables more transparent internal collaboration. "It cuts across multiple communities in ways that are beneficial and allows sharing in ways that you couldn't before," Paull says. For example, users can log on to the platform and see how others rate a supplier or what KLA-Tencor may be working on that is of interest to a supplier. If they are interested, Paull says users can reach out on the platform to set up a meeting. 
Leading the Way
KLA-Tencor attributes its success over the years to its ability to adapt and change with market needs. "Knowing where we were to where we have come, adapting and transforming again with ever-changing needs, and in the amount of time we have done it each time, makes me proud," Paull says. "The ability to spot, adapt and mobilize the workforce to align and match the new needs is what contributes to our success."
Although more than half of the company's employees are located outside the United States, KLA-Tencor has standardized training procedures for core supply chain development, software knowledge and negotiation skills. 
KLA-Tencor plans to continue to ensure it has the right capabilities in the right places around the world to develop an innovative, reliable and efficient supply chain. Technology will remain critical to its customer base and as device structures continue to shrink and/or change, the company will work collaboratively with customers and suppliers to design and develop new products.  
"Because core technology continues to evolve and get that much harder, we need to get better at creating, identifying, contracting for and managing these critical relationships while driving efficiency through standard processes," Paull says. "There is no question that technology will still lead, but core relationships will become more important."