Circor International Inc.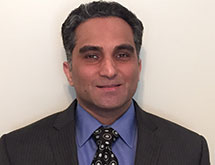 Despite being a global company specializing in infrastructure for the energy, power generation, aerospace and defense industries worldwide, CIRCOR International did not begin efforts to unify its international supply chain until late 2013. That was when the new President and CEO Scott Buckhout joined CIRCOR International and hired Sumit Mehrotra as vice president of the company's global supply chain. 
"The story here is that this company has been a public company for 16 years now, but it was running until about 2013 more like a holding company," Mehrotra relates. CIRCOR International has facilities strategically located around the world and sells its products through more than 950 distributors to approximately 7,000 customers in 100-plus countries.
"Once the new CEO came onboard, his agenda was to convert CIRCOR from a holding company to a real operating company," Mehrotra says. "Scott hired me as one of the first functional leaders to drive a supply chain discipline across the whole corporation. It is a cultural shift to go from thinking within your own region to thinking about the global supply network. That requires a lot of team-building, consistent communication and mentoring."
This meant consolidating and leveraging CIRCOR's $425 million spend. "At the end of the day, the supply chain is all about cost, quality, delivery and inventory," Mehrotra says. "We created a strategic sourcing function early last year. As we're going forward in strategic sourcing, we are changing our relationship with our suppliers to go from a transactional to a more strategic relationship. We used to buy material one purchase order at a time. Now we are entering into long-term contracts with our strategic partners."
When Mehrotra joined CIRCOR, the company had 5,011 suppliers, and through efforts to consolidate vendors, the company had approximately 3,752 in 2014. "We are rationalizing our supply base, aggregating spend, driving productivity and in the process improving our supplier base performance," Mehrotra declares. "On-time delivery is improving, and we are also improving the quality that we get from our suppliers. So as a result of that, we are seeing about a 1.5 to 2 percent productivity net of inflation."
Centralizing Software
CIRCOR hired a consultant to help it standardize its strategic sourcing process. "We implemented tools that help us aggregate all of our material spend across the majority of our network," Mehrotra explains. CIRCOR's divisions had more than 18 different ERP systems. "We have implemented a business analytics tool that goes into these ERP systems and aggregates the spend data by category, region, supplier and commodity," he says. "So we get an aggregate view of spend across our supply network."
The company also uses a software tool to ensure that it makes its buying decisions based on total value, not just cost. "We look at cost, quality, delivery, inventory, cycle time, payment terms – we look at multiple aspects before we make the award," Mehrotra stresses. Templates for long-term contracts with suppliers are standardized across the company. CIRCOR is also in the process of standardizing the purchase order placement process through the use of supplier portals.
Material handling and receipts are being improved in the company's warehouses, along with introduction of Vendor Managed Inventory (VMI) initiatives. New projects are also underway to reduce cycle times for offshore suppliers through the use of third-party logistics (3PL) providers. 
Vendor Evaluation
Suppliers are evaluated through performance audits, and necessary action is taken to make improvements. Suppliers whose performance needs to improve might only receive a provisionary one-year contract rather than a three-year one. "Only when a new supplier has been qualified and has demonstrated that they are capable, do we initiate a long-term contract discussion with them," Mehrotra stresses. This does not mean that all of CIRCOR's suppliers need to be disciplined. "We have some very good suppliers, and those relationships are mature and on a more solid foundation," he adds.
When new suppliers are chosen, a transition process is begun that ensures seamless performance for CIRCOR's end customer. "The golden rule is – never turn off the old supply until the new supply is capable," Mehrotra says. "The CIRCOR transition process ensures that new suppliers can make the parts correctly the first time and then ramp up to perform at our quality and delivery expectations at production rates. While the new supplier is ramping up, we ensure that the old source of supply stays on."
For the future, Mehrotra has several aggressive but attainable goals for on-time delivery. "Our legacy performance to our customers in terms of delivery was around 70 percent," Mehrotra recalls. "We want to be a company that delivers to our customers better than 95 percent on-time." He also has a goal for the company's ideal number of suppliers. "Overall, we are going to shrink our supply base," he says. "We believe a good number will be around 1,200 suppliers."
Mehrotra also wants to improve the number of inventory turns from three to six and reduce the amount of inventory from approximately $200 million to $100 million. "We are trying to drive the supply chain function linked to the overall objectives of the company, which is to drive margin expansion, simplifying the complex and driving operational excellence in terms of having good, quality delivery and working capital performance," he says.