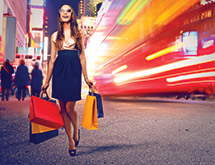 Supply chains – often involving many vendors and complex relationships – have always been a logistical challenge. As business evolves in our modern, mobile world, and enterprises are doing more global transactions than ever before, it is also becoming a collaboration, communication and accountability challenge.
While the process of managing a supply chain is getting more complex, the environmental consequences, labor considerations and sustainability of supply chains is also under extreme scrutiny. These challenges can all be rolled into the concept of supplier responsibility; how responsible is an enterprise when choosing suppliers and how socially responsible are those suppliers when creating their products or services?
Noted Examples
Supplier responsibility is especially important when scaling for large orders and quick ramp-up, such is the case now for Apple as they start selling their new watch and updated laptops. In fact, while Apple's approach to suppliers has been interesting with the Apple Watch – they are relying heavily on just two suppliers – Apple is a great example of how companies can excel when it comes to supplier responsibility.
To do business with Apple, every supplier must agree to meet the standards that the company has established in their Supplier Code of Conduct and their Supplier Responsibility Standards. These contain more than 100 pages of comprehensive requirements in 20 key areas, including labor and human rights, health and safety, environment, management systems and ethics. Apple also regularly audits suppliers to ensure compliance to these standards. Apple believes in forming strong relationships with their suppliers, which they do by visiting their suppliers' facilities regularly. In 2014 they performed 633 audits in 19 countries and trained 2.3 million workers on their rights.
Another company that is a good example of supplier responsibility is Chipotle, which suspended a supplier that was not in compliance with the company's animal welfare standards. They were unable to find a new supplier that stood up to their standards, so they removed pork from their menu at a financial loss to the company.
Of course, supplier-centric practices are not always about cutting costs but rather about building long-term partnerships, creating value and delivering the best products to your customers.
Key Considerations
As the world's biggest enterprises set the bar for supplier responsibility, here are four things to consider to make sure that your company is keeping up:
Sustainability and embracing the circular economy – The term "circular economy" refers to the concept of doing less with more and considering the impact of business on the environment. Make sure not only that your company uses sustainable materials and does its best to limit its emissions into the environment, but take the time to assess whether your suppliers hold themselves to the same standard.
Health, safety and human rights – Ensure safe and healthy working conditions throughout your supply chain and invest in some training to make sure that you and your employees are steering clear of any labor and human rights violations. If you are working with global suppliers, take the time to learn the different labor regulations of each country and assess your suppliers accordingly.
Diversification – There are many benefits to supplier diversification. First of all, it helps protect your enterprise against supplier hurdles, such as port closures or material shortages. Also, spreading the work among a few different suppliers helps companies avoid putting too much pressure on any one supplier for quick ramp-up. It is usually during these high-stress periods of time that regulation and compliance are compromised, so take extra care to make sure that is not the case.
Digitalization – Conducting your business transactions digitally encourages responsible record keeping and accountability. When working with many suppliers, it's a good idea to make sure that every transaction, contract and audit is in writing and saved digitally, preferably on the cloud, for future reference.
Companies that want to work with the best suppliers in order to make the best products need to consider supplier responsibility as part of their business strategy and take the first steps to ensure that they are aware of their supplier practices.