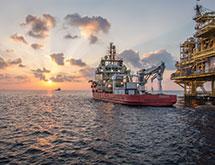 As exciting new technologies become available with the potential to streamline supply chain processes and introduce new efficiencies, industry decisionmakers are eagerly integrating these tools into their existing processes. These tools can make a meaningful impact.
But decision makers must be familiar with the costs, considerations and consequences of implementation. Utilizing and optimizing transportation management technology begins with understanding the best practices associated with successfully making that technology part of an efficient platform.
The What
A high-quality system should be able to track and manage large volumes of data, from freight status and fleet locations to custom metrics. It should provide a view of supply chain resource deployment and a breakdown of granular data.
A high-quality system should integrate with carrier tracking and customer shipping systems, providing transparency from warehouse to destination. It needs power and flexibility, displaying a level of customization that makes it effective for different users and circumstances. Ease of use is important. Even powerful tools will have a difficult time if users find it cumbersome or unwieldy. 
The How
One obstacle to logistics and supply chain technology implementation is a lack of flexibility. The right tools enhance existing policies and procedures. That adaptive capacity has been key to making these new tools an increasingly ubiquitous presence on the transportation management landscape. Perhaps the most important piece of that puzzle is integrating with client ERP systems. Given the diversity of transportation providers, that connectivity is essential.
Once integration is no longer an issue, the power and potential of new tools can be deployed. Among the key features is unprecedented precision in mapping and geo-tracking. GPS technology makes location data more accurate. This new technology makes it possible to perform sophisticated data analyses, as the highest quality systems can now calculate and present the exact freight burden of an item in real time. Users have access to the transportation cost as a percentage of the overall costs of a product, and can better access that information.
Powerful new tools also can optimize scheduling and calculate efficient shipping details. Users can use these tools to identify and leverage backhaul opportunities and take advantage of freight optimization efficiencies. A wide range of variables can be monitored and integrated into decision making, including things like mileage and travel times, carbon emissions and delivery windows. Customized alerts, receipt notification and confirmation and financial analyses are now commonplace. A new generation of mobile applications is making these tools even more accessible and convenient. Using sophisticated tracking and logistics functionality all through a simple interface on a personal mobile device is making these tools more available and driving down costs.
Industry professionals who want to take full advantage of these powerful new technologies should be focused on the best practices associated with leveraging the features of these systems:
Experience and perspective
Your high-quality tech platform should be equipped with modern website development technology that allows users to design and deploy a highly customized data interface. The best systems are also easy to use and readily available. They have a level of mobility and ease of access that is a big part of their appeal.
Remember that different users are focused on different metrics. Your system should deliver different information to different people. Your technology needs dashboards or custom displays that provide role-specific information.
Rely on the pros 
Avoid designing your own solution. Systems become outdated rapidly. Users who have invested in their own solutions become overly invested in aging technology. The right system can make a difference for a logistics and transportation management organization. Access to new and detailed real time data confers an enormous strategic advantage, facilitates analytical sophistication and unlocks supply chain benefits. These new technologies are an investment with potentially staggering returns.