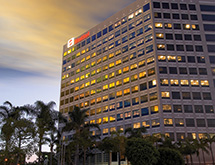 She's had dozens of houses over the years, along with hundreds of cars, countless thousands of outfits – and that's not even counting her shoe closet or hat collection. With so many belongings already in her possession and hundreds more arriving in stores every year, Barbie needs a world-class supply chain to keep her and her millions of fans happy, so she's fortunate to have Mattel Inc. keeping her closets and garages stocked. As one of the world's biggest toy manufacturers, Mattel not only is responsible for the world's most popular and iconic fashion doll, but also brands such as Hot Wheels, American Girl, Fisher-Price and Thomas and Friends. 
Mattel's products are found in toy stores in more than 150 countries, and it has operations in 40 countries employing about 31,000 people. Managing a supply chain with that kind of scope is not easy, but the company's global supply chain is crucial in the company's success, says Executive Vice President and Chief Supply Chain Officer Peter Gibbons. Mattel's products are sold to parents to bring their children happiness, meaning the company has to ensure that it has accountability at every stage in the supply chain before they reach those precious end-users. 
"Mattel is in the trust business, and our supply chain is in the trust business," Gibbons says. 
Gibbons brings a wealth of experience in managing a world-class supply chain to his current position. Before joining Mattel more than two years ago, Gibbons spent many years managing supply chain and manufacturing operations for Starbucks, and prior to that spent 20 years in the chemical industry with companies including Glidden. 
The toy industry is one characterized by constant change, as new brands emerge on a yearly basis and consumers are constantly looking for the next big thing. Gibbons says Mattel's global supply chain operations enable the company to keep a constant stream of new and exciting products moving from manufacturing plants to retailers' shelves to toy boxes all over the world. "This is a fast-moving business," he says, but despite the challenges Mattel continues to find ways to stay out in front of it. 
Keeping Up
Kids are notoriously fickle consumers, and the hot toy of one holiday season could be in the clearance aisle by the time school lets out for the summer. That's the reason why Mattel refreshes nearly 80 percent of its SKUs every year, creating logistical challenges unheard of in many other industries. What's more, the toy business is extremely seasonal, with a huge amount of sales made around the holiday season. Gibbons explains that Mattel's supply chain is geared specifically to meet these challenges head-on. 
"Our ability to get new products into market is a big part of what our supply chain has done successfully over the years," he says. 
One of the biggest strengths Mattel's supply chain has is the company's engineering staff, which is well-versed in designing production processes that can be scaled up significantly during periods of high demand without strain. Gibbons says thanks to this expertise, Mattel has little difficulty in gearing up for the holiday season. Final product engineering is tightly integrated within Mattel's supply chain operations. "So you can imagine that gives us a big advantage further down the supply chain," Gibbons says. 
The company's engineering prowess also comes into play when working to reduce costs throughout the production process. With labor inflation being a significant concern in many of the Asian production centers Mattel operates in, Gibbons says the company is focusing its efforts on reducing costs through automation and greater efficiency. By working with its key contract manufacturers and increasing efficiency in its own manufacturing centers, Mattel is always looking for ways to manage the nearly $2.5 billion it spends running its supply chain every year. "We have a big responsibility to keep bending the cost curve," Gibbons says. 
Part of increasing that efficiency and reducing costs is forecasting consumer demand, and Gibbons says Mattel continues to look for methods through which it can provide better service to retailers and get products onto shelves in real-time with the demand. 
"We believe we can make significant improvements in terms of service in terms of building systems and services to forecast and react to consumer demand," he says. 
Ethical Strength
Another major challenge for Mattel is maintaining a supply chain that contributes to the company's strong ethical standards. In both 2014 and 2015, Mattel was named one of the world's most ethical companies by Ethisphere Magazine, and it is ranked among the top five best corporate citizens by Corporate Responsibility Magazine. Gibbons says the company takes its responsibility to children and their parents extremely seriously, and so it takes great care to know where its materials are being sourced from, who it trusts with contract manufacturing and how closely it and its partners follow HSE protocols. Gibbons says the company is proud of the highly integrated program across its entire supply chain that ensures it operates to the highest standards in every way.
A major component of what helps the company's supply chain adhere to those high standards is an investment in the people Mattel has working along the supply chain. Gibbons says developing talent is one of the three pillars of its supply chain, along with improved services and low cost. "Having the best talent allows you to drive improved services and lowered costs," he says. 
Mattel takes pride in the training it provides for its supply chain employees, including a program designed to map everyone's role throughout the entire operation. "Each individual will have a clear line of sight to what he/she needs for their current role and what will be needed for the next role," Gibbons says. 
New Horizons
The strength of Mattel's supply chain gives it the opportunity to drive new products into the market with greater effectiveness than most of its competitors, and Gibbons says that has become more important than ever with the integration of technology into its products. With digital and physical products becoming more connected – as in the case of the company's new Hello, Barbie line of interactive dolls coming later this year – Mattel needs to be able to bring products to market at the speed of technology. 
Thanks to the company's unwavering commitment to supply chain excellence, Gibbons says, Mattel will be able to ensure the newest incarnation of Barbie and all of its brands make it to market quickly and efficiently.