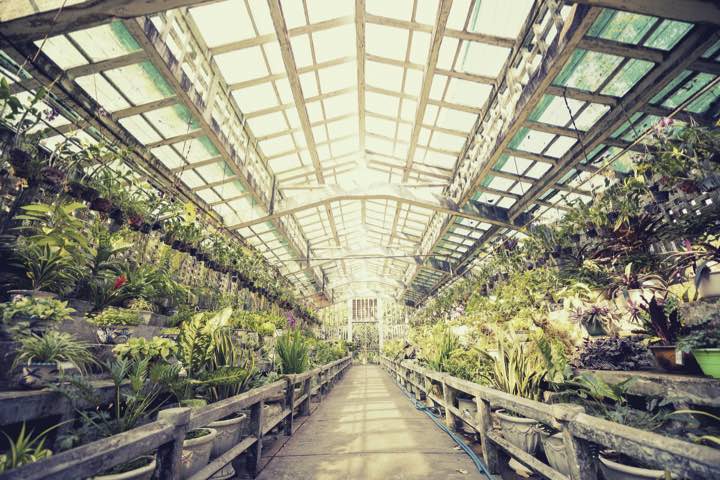 As an industry leader in growing plants, Costa Farms improves supply chain efficiencies to meet retailer demands.
By Stephanie Crets
With more than 1,500 plant varieties grown for indoor and outdoor use, Costa Farms is the second-largest plant grower in the United States. The company was formed in 1961 when founder Jose Costa Sr. purchased 30 acres of land in Miami to grow tomatoes and calamondin citrus before delving into the world of houseplants. Now in its third generation of family ownership, Costa Farms is innovating and introducing new houseplants into the market such as the canela tree and Cecilia Aglaonema.
"We are considered the leaders and innovators in our industry by a lot of people," Director of Global Sourcing Chuck Zala says. "That's really because we try and stay ahead of the curve on what's innovative, what's new and what's going to drive the market. Our market for a lot of years has been kind of stagnant, so we work very hard at introducing new plants, varieties [and] innovative way to merchandise product on the consumer end."
Costa Farms has growing operations in several locations in Florida, North Carolina, South Carolina and the Dominican Republic. The company grows an array of plants, including houseplants, orchids, indoor and outdoor cacti and succulents, tropical shrubs, annual bedding plants and perennial bedding plants. It grows each plant from seed to finish, then packages them so they are ready for sale at the market level. Costa Farms supplies plants for some of the biggest stores in the industry such as Lowe's, Home Depot and Walmart, along with grocery chains and independent garden centers.
The company recently took over a 50-acre location in the Homestead, Fla., area and another 20-acre location in Apopka, Fla., to expand internal growth necessary for more crop production. "We don't necessarily have solid plans for expansion," Zala explains. "When the situations are right and they make good business sense, we look at opportunities to expand. But the company and family are definitely committed to the growth of the company."
Given its growing locations, Costa Farms has to be cognizant of the weather, especially when hurricanes are in season. The company has withstood some of the most devastating hurricanes in recent history: Hurricane Andrew in 1992, and hurricanes Wilma and Katrina in 2005.
"For hurricanes, the biggest thing is prep and then wait out the storm, evaluate the damage and rebuild after the storm," Zala explains. "You know you're going to have some crop damage, but you have to pick up the pieces and start over. You just have to be prepared to do that. We put a lot of money into our structures. They are built a lot differently now to withstand much higher wind loads and storms. That's helped quite a bit when you have to bounce back from a storm."
Key Efficiencies
Zala has 50 years of industry experience and joined Costa Farms 12 years ago. As director of global sourcing, his job is to identify and source products that gardeners and nurseries need. "We control who we purchase from, what we're going to purchase and what we're going to pay," he says.
Zala works on the hard goods side, which are any products that are not plants such as structures, equipment, vehicles, pots, fertilizers and thousands of other product categories that go into the nuts and bolts of Costa Farms' operations. The company partners with key vendors who are critical to the supply chain operation and works with them on a close, personal level. The company has regular meetings and business reviews to ensure everyone is on the same page, while also continuously challenging them to come up with new and innovative ways to help Costa Farms as a company.
"We want them to not just be a transactional supplier," Zala says. "That involves them really knowing us and understanding our needs as a dive into Costa Farms."
The company's ERP system is critical to everything it does. It ties into all facets of the process: production plans, operations, supply chains, sales, sales forecasting and order execution. The system takes into consideration every input required to produce a plant from beginning to end, including packaging, container type and even square footage space of the nursery.
"It's a very complete and concise system that encompasses every aspect of our company," Zala notes. "We keep developing it into new generations all the time."