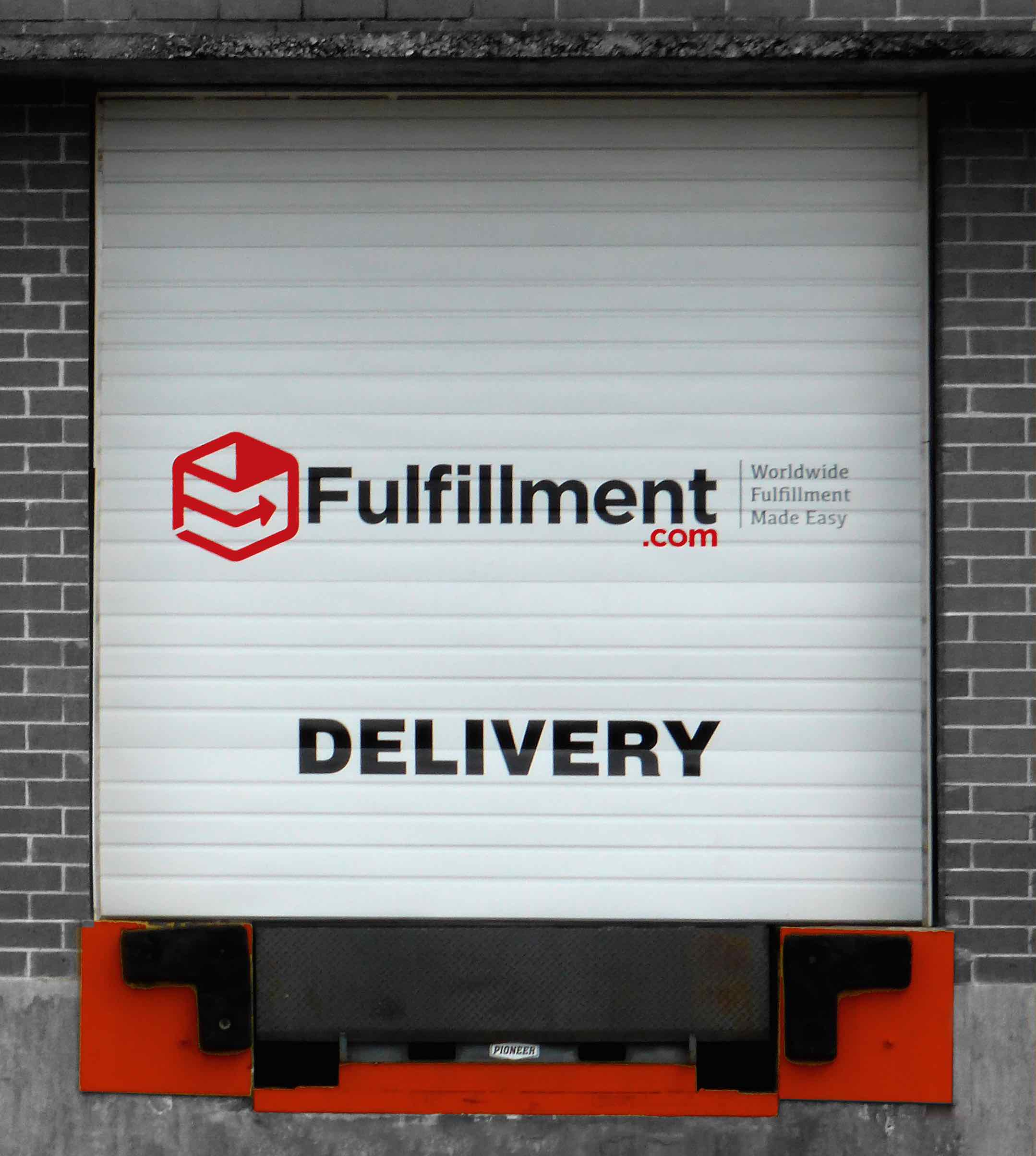 Leading technology and a global footprint are why Fulfillment.com is a top e-commerce fulfillment service provider.
By Eric Slack
Less than a decade old, Fulfillment.com (FDC) has quickly become a leading provider of e-commerce fulfillment services to independent product marketers worldwide. In fact, the company's astonishing three-year growth rate during the period 2012-2014 of more than 35,000 percent places FDC as America's second-fastest-growing private company, according to Inc. Magazine
"This explosive growth is a result of the unparalleled service level provided by FDC," COO Bob Bilbrough says. "The two key performance expectations of our clients are shipping accuracy and shipping within 24 hours of order receipt. FDC's metrics on both expectations are nearly 100 percent."
Robust Services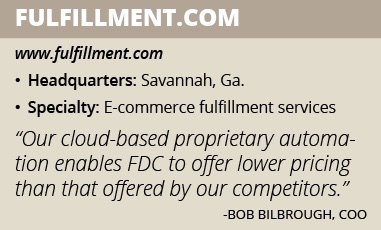 FDC ships millions of B2C and B2B orders annually to more than 150 countries around the world. Its distribution centers are the in United States, Canada, Europe and Mexico, and it has plans on the table to open in Australia and South Africa. FDC is able to economically deliver products to China within five days from its portal in Oregon. FDC is even integrated with Amazon and eBay, enabling clients to market their products on both sites with FDC holding the inventory required to service customer orders transmitted from Amazon and eBay to FDC for fulfillment.
FDC's fulfillment service offering starts with fast and free integration with any of the world's 43 most popular shopping carts/e-commerce platforms. Free standard merchandise receiving and put-away is a very popular feature with FDC's clients. Other fulfillment services offered include automated order management, merchandise picking, packing, labeling, shipping and returns/reverse logistics. FDC offers economical storage rates and deep discounts on postage and freight achieved through FDC's huge shipping volumes. Extra features included in FDC's order management system include carrier tracking, customer address verification and order grouping. Unique differentiators provided include a world-class Internet dashboard and dedicated account executives.
"Our cloud-based proprietary automation enables FDC to offer lower pricing than that offered by our competitors," Bilbrough says. "Because of this automation, FDC is able to provide an additional service to our client base of small Internet retailers: dedicated account executives."
While the vast majority of service calls and answers to FDC are provided online in real-time, rapidly growing small Internet retailers often require personal service. To provide this high-touch service, each of FDC's clients is assigned its own account executive, communicating with the same account executive each time, every time.
"The result is a collaborative partnership in which the FDC account executive knows each client's business," Bilbrough says. "Consequently, FDC's value proposition is typically considered superior to those of our competitors."
FDC's services help companies do everything from monitor inventory, reduce shipping costs and validate addresses to automate fulfillment and expand into new markets. Each of these items is addressed in world-class fashion through FDC's cloud-based proprietary order management system and real-time, online client dashboard.
"We provide address validation as part of our baseline service," Bilbrough says. "We also provide automated order grouping. If a client's customer takes advantage of an upsell offer within 15 minutes of placing an order, FDC will automatically include the upsell product in the initial order, saving additional fulfillment and postage/freight fees for the upsell. Our footprint and shipping capabilities facilitates FDC's trademarked motto, 'Worldwide Fulfillment Made Easy.'"
Vendor relationships are also critical to FDC's ability to serve customers. Its relationships with postage/freight carriers and packaging providers are key to FDC's value proposition. "We use our immense volume to drive down pricing from our postage/freight and packaging providers for the benefit of our clients," Bilbrough says.
Room to Grow
One goal the company has been working on is to provide prospective clients with the online, real-time choice of its current service offering, a "do-it-yourself" fulfillment option. The DIY service option will enable Internet retailers to use FDC's order management system and dashboard, shopping cart integrations, postage/freight rates, data collection and returns processing to enable their own fulfillment in a self-service fashion via a monthly subscription.
Other efforts are ongoing to help the company continue improving. For example, further automation of order processing and data collection/distribution has been and will remain a primary focus. Automation enhances service levels and reduces expenses.
Staying on top of trends is also critical. Among the trends impacting its industry is the drop-shipping phenomenon, which allows big-box retailers to embrace new suppliers at an unprecedented rate. Now that all big-box retailers have Internet stores, their doors are open to small product companies – if they will drop ship.
"Big-box retailers feature a vendor's product online and when that product is ordered, the big-box retailer processes the order, typically via EDI, transmitting the order through a value-added network to the product company for fulfillment," Bilbrough says. "The product company is then responsible for picking, packing and shipping the product to the retailer's customer. These retailers have stringent requirements for fulfillment, often including same-day shipment and very specific packaging and labeling requirements. Many of our clients do not have the capabilities to receive and return EDI signals, or lack the ability to effectively scale order processing per the big-box retailers specifications. We offer cost-effective and accurate drop shipping service to our clients."
In the end, FDC's success begins with its integrations with the top CRM/e-commerce platforms/shopping carts, as well as the high level of service automation provided by FDC's proprietary order management system and client dashboard. Simply put, the company is a state-of-art pioneer in the fulfillment industry, and it is working hard to make sure that it always remains ahead of the game.