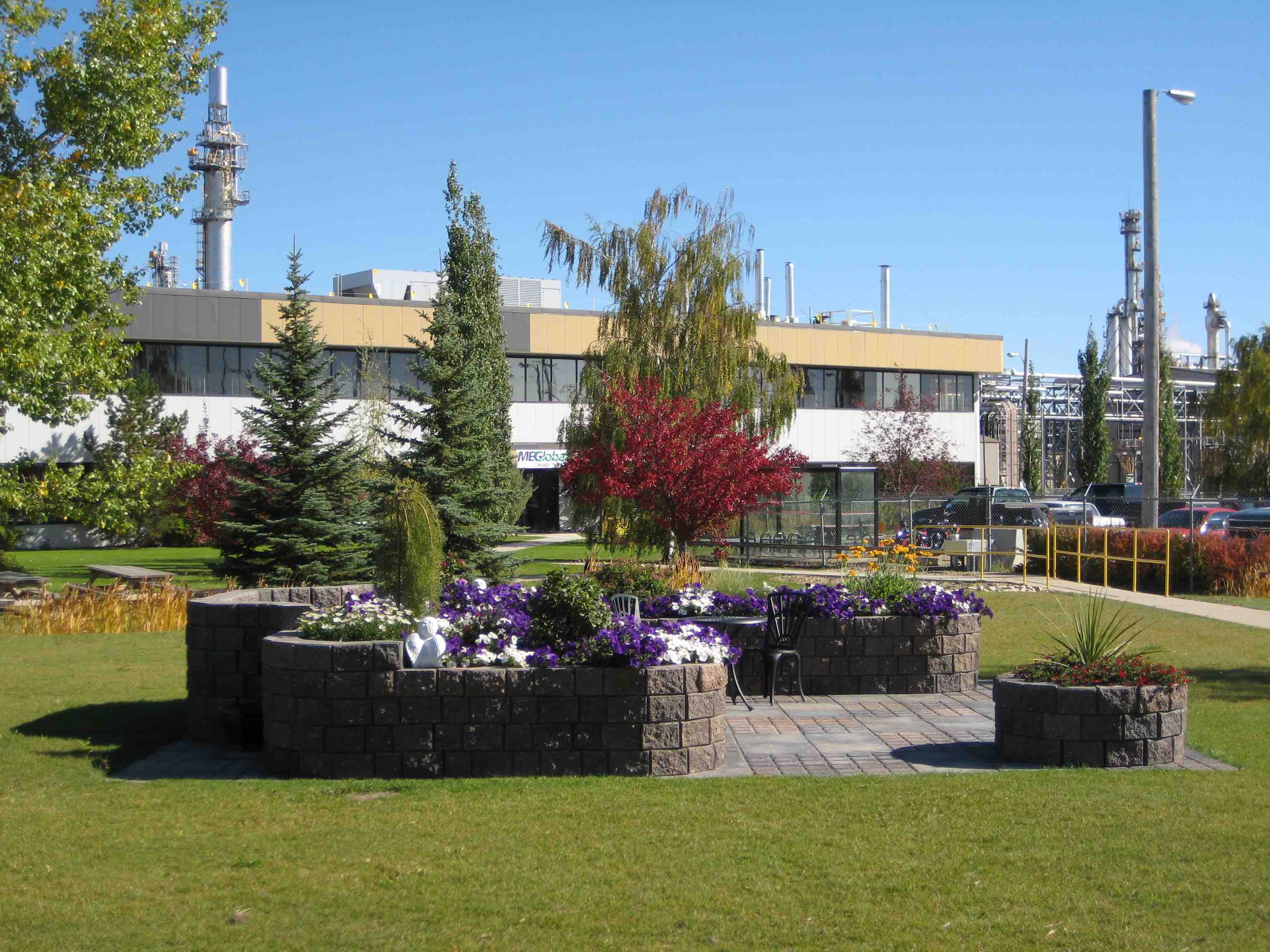 MEGlobal America's supply chain strengths help it provide critical chemicals for manufacturers around the world.
By Chris Petersen
As a world leader in the production of monoethylene glycol (MEG) and diethylene glycol (DEG), MEGlobal provides some of the most crucial chemical building blocks for materials ranging from polyester fibers to antifreeze and other industrial applications. With so many manufacturing operations around the world depending on MEG and DEG to keep their production running smoothly, a strong supply chain is critical for MEGlobal.
A joint venture between The Dow Chemical Company and Petrochemical Industries Company of Kuwait, MEGlobal is undergoing a significant transformation that, once completed, will see the company under new ownership and with new capacity to help it meet its customers' needs. Head of Supply Chain, Trading & Sourcing for the Americas Antulio Borneo says the changes coming to MEGlobal are expected to help the company maintain its position as a global leader in MEG and DEG production and marketing, as well as prepare the company for the increased demands of the future.
MEGlobal was established in 2004, and since that time has grown into one of the world's leading manufacturers, suppliers and marketers of MEG and DEG. In total, the company produces more than 1 million metric tons of the chemicals annually from its three manufacturing facilities in Canada, and it markets more than 2.5 million tons more from supply partners around the world.
Global Leader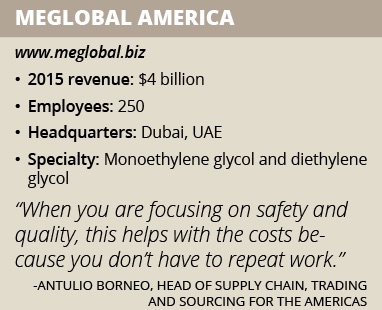 MEGlobal was a global leader even before the changes of the past year, and Borneo says the company's supply chain has always been a major component of its success. In the big picture, he says, operating with a strong emphasis on safety and efficiency has served MEGlobal well over the years.
Efficiency is key to any successful supply chain operation, and Borneo says MEGlobal Americas has been able to accomplish greater efficiency through flexibility. By coordinating with its 3PL partners and consolidating routes whenever possible, he says, MEGlobal creates less risk and better overall costs.
In addition, the company has been a strong adherent to efficiency improvement projects since its inception. According to the company, nearly 90 percent of its employees have been involved in improvement projects, and more than 25 percent of them have been trained as either Green Belts, Project Leaders or Black Belts within the Six Sigma program.
Another vital aspect of operating efficiently is ensuring that safety is one of the top priorities. Borneo says that has always been top-of-mind for MEGlobal in everything that it does, due to the nature of its business. "I think because we work in a very typical chemical commodity business, I think it's operating safely, so basically we have safety as our top priority and also quality," he says. "When you are focusing on safety and quality, this helps with the costs because you don't have to repeat work."
Borneo says MEGlobal's focus on safety has earned it numerous honors for safe shipping, in addition to helping to drive greater efficiencies in its supply chain. "We strive to have zero incidents all the time and we are proud of our accomplishments," he says.
Big Changes
MEGlobal started a major transformation this past December when it was acquired by EQUATE Petrochemical Company, another joint venture between The Dow Chemical Company and Petrochemical Industries Company of Kuwait, along with Boubyan Petrochemical Company and Qurain Petrochemical Industries Company. Founded in 1997, EQUATE had for many years been a sibling company of MEGlobal before the decision was made to have MEGlobal as a wholly owned subsidiary of EQUATE.
Borneo says the acquisition should be mutually beneficial because both companies can share best practices in supply chain and both fit into each other's strategies to become global leaders. "The idea is to keep the way we operate the way it was because it has been very successful," Borneo says. "The main objective was focus our efforts in order to better serve customers and increase our efficiency."
Another major change taking place within MEGlobal is the construction of the company's fourth production plant, which will be built on the U.S. Gulf Coast. The $1 billion project is expected to break ground in 2019, and will add more than 750,000 metric tons of capacity to the company's capabilities. Borneo says the added capacity will make it easier for MEGlobal to deliver products throughout the world. "This plant is going to help us serve our customers so we are growing continuously," he says.
Future Growth
Borneo says the focus on enhancing and streamlining MEGlobal's supply chain has become more critical than ever in recent years because rising production costs have had a big impact on the market. "I think the main challenge today is to keep costs competitive," he says. "Even with good markets or tough markets, whether demand is strong or not, costs continue to escalate."
In this environment, MEGlobal will continue to concentrate on finding better ways to do things more efficiently. Borneo says the company continues to work closely with its 3PL partners to optimize its operations and find more efficient routes. With these pieces in place, Borneo says, MEGlobal sees a strong future ahead. "I see a company poised for growth because we have shown that our business model works, and we work with our customers, suppliers and industry players," he says.