Captek Softgel International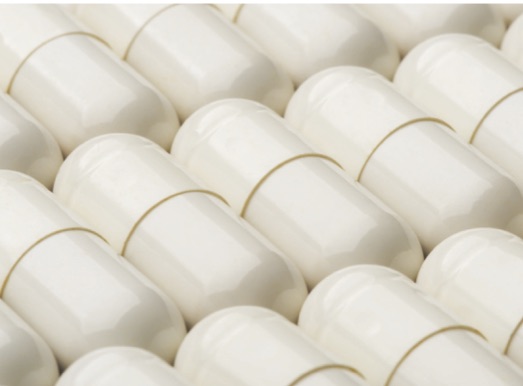 Captek Softgel International's recent improvements to its supply chain and operations allow it to remain a leader.
Captek Softgel International (CSI) has found a niche in the pharmaceutical world by focusing entirely on its namesake product.
"What really sets us apart is the fact that we truly own the space of the softgel (pill) dosage form – that's where we've made our mark," the Cerritos, Calif.-based company says. "We have true expertise in softgel manufacturing, from formulation to actual production. There is an art form to softgel making that we have been able to perfect."
The company serves as a contract manufacturer to several leading vitamin and dietary supplement brands including Nature's Bounty, Pharmavite and Life Extension. "Because of our expertise, our customers often come to us with difficult products, which we can execute very well," it adds. "Our responsiveness and customer service are unmatched in the industry."
CSI's products are also noted for their quality. The privately owned company is FDA registered and audited and Good Manufacturing Practice (GMP) certified. The company is also a member of the Global Organization for EPA and DHA Omega-3s (GOED), which sets industry standards pertaining to the production of Omega-3 capsules.
"Our customers expect the highest quality of products based on their specifications," CSI says. "They want a good softgel product that can stand up to the elements."
The company has a robust quality control program it is enhancing through its recent embrace of lean manufacturing methodologies. "Our standard of quality is based on having a product that has a lack of aesthetic defects and does not leak," it adds.
Turnkey Capabilities
CSI's main 85,000-square-foot facility in Cerritos includes production space as well as warehousing space and analytical and pilot laboratories. The company operates high-efficiency encapsulation lines 24 hours a day/five days a week that are capable of producing more than three billion softgel capsules annually.
CSI also operates a 25,000-square-foot bottling facility less than a mile away from the production site. The company recently increased its bottling capacity, enabling it to fill up to one million bottles per year for customers who do not receive softgels in bulk and perform the bottling themselves. CSI now fills roughly 900,000 bottles a year, up from between 400,000 to 500,000 just a few years ago. "By increasing our bottling capacity, we have enhanced our ability to offer our customers a turnkey opportunity where we can go from concept to finished goods," the company says.
The company performs fulfillment and delivery of its products. At the present, these functions are performed in-house, though the company notes it will likely pursue relationships with third-party logistics providers within the next few years, as it is reaching capacity.
Getting Results
CSI is improving its production and sourcing capabilities by investing heavily in technology. "We are installing new processes to enable further alignment and total visibility in our supply chain," it says.
The company is optimizing its production capabilities by installing automation throughout its lines. "We are moving away from manual processes involving pushing and pulling to allow for a natural flow that will give us greater efficiency in our operations," CSI adds.
CSI is also working toward an even greater level of collaboration with its suppliers, who provide it with raw materials such as gelatin and fish oils. The company is moving toward just-in-time delivery of commodity-type components while better planning its demand for more exotic materials. CSI also recently introduced a kanban system for delivery of bottling components.
"If a customer needs a stricter lead time from us, that creates more stress on us and means we have to go back to our supply chain quicker," CSI says. "We are better partnering with our suppliers so we can react to customer changes and requests in a more timely manner. The biggest thing that was needed here was leadership and the implementation of best industry practices."
The company is proud of the improvements the company has already made to its lead times and quality. "Bringing greater stability to our supply chain operations has allowed us to get the results we are all looking for," it adds.