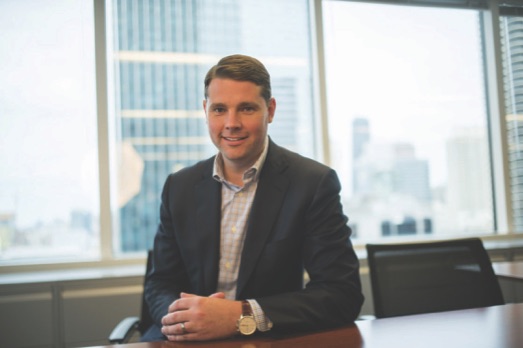 Cushman & Wakefield wants to be a trusted partner in procurement services for the global commercial real estate market. By Alan Dorich
Mergers can be game-changers for companies by allowing them to approach their business in new ways. Cushman & Wakefield's recent merger with DTZ gives it the ability to take its procurement services even wider. "Now, we have the scale to serve our clients globally," Cushman & Wakefield Global Chief Procurement Officer Andrew Cieslak declares.
Based (global headquarters) in Chicago, Cushman & Wakefield provides global commercial real estate services. With roots dating back more than 200 years and a century-old recognized brand, today's Cushman & Wakefield is an organization founded on an unwavering commitment to clients. Since its founding, strategic acquisitions, talent procurement and organic growth have expanded Cushman & Wakefield's service platform and capabilities to all major markets on six continents.
In order to support Cushman & Wakefield's commitment to clients, the procurement organization is focused on becoming a true business partner to internal stakeholders and clients – developing a model that integrates with the business to come up with solutions that drive value and differentiate its services from the competition.
From Local to Global
When DTZ and Cassidy Turley merged in 2015, "We went from $2 billion to $2.7 billion in revenue," Cieslak recalls. "When the dust had settled, it was a good warm-up for the Cushman & Wakefield acquisition."
Today, with all three companies together as Cushman & Wakefield, "We're north of $5 billion in revenue," he says. But when it came to the company's procurement business, there was a lot of work that needed to be done, Cieslak admits.
"We really had to look at the procurement organization and set the vision for where we wanted to be in the future," he recalls. "We also had to develop the operating model that would take us from a local to a global operating model."
Cieslak also wanted to take its procurement organization from a "siloed" entity inside Cushman & Wakefield to a strategic partner that was in line with the company's overall business strategy. With that plan, "We're going to emerge with an industry-leading, best-in-class procurement offering," he declares.
Retooling the Business
Cushman & Wakefield's procurement re-organization has focused on three main goals, including building a talented, efficient team. "We're retooling the organization with procurement professionals that have been in the industry for a long time," Cieslak says.
Cushman & Wakefield also looked for talent outside the industry in an effort to build the best team. With these additions, "We have a well-rounded team that mixes consulting backgrounds and industry backgrounds with real estate and facilities management expertise," Cieslak says.
The team also has to be efficient and able to clearly articulate its services and value proposition to customers, he asserts. Engaging with procurement should be a "painless experience."
Cushman & Wakefield's second goal is to be a proactive business partner, Cieslak says. "I want to address the unarticulated needs of our clients," he says. "I think we can do that with better tools and better data, where we're helping them solve a problem."
The final goal is to drive value, but the idea of value can mean different things to different companies, Cieslak admits. Some might define it as business continuity, but "others are focused on innovation," he says.
Custom Work
Cushman & Wakefield works closely with its clients to determine what they define as value, Global Vice President of Commercial Procurement Dan Dearey says. "We have a full suite of approaches we can take with clients," he says, explaining that the company has several standardized solutions that it can apply.
But not every solution fits, and its clients can vary based on factors such as business cycles or structures. In those cases, "We work closely with them to tailor those solutions," Dearey says. "Getting that strategy built for each client is imperative."
In one example of customization, Cushman & Wakefield worked closely with a client's supplier of security services to achieve the best result.
"We actually had the security guards doing the concierge and security services," he recalls. "It resulted in a really nice customer experience and the client was very happy with the approach." It also allowed the client to reduce labor costs by eliminating redundant roles. "It was a win-win and the client was very happy," Dearey says.
Being proactive can make a good impression as well. Cushman & Wakefield's head of APAC procurement, Tushar Panchal, recalls a case where the company worked with its maintenance suppliers to provide HVAC repairs to a retailer. The vendors not only solved the main problem but looked into the root causes as well.
"The suppliers were able to fix the actual equipment instead of putting a Band-Aid on the problem," he says. "The numbers of [repair] calls and complaints have dropped by 75 percent over the last 12 months."
On the Journey
Cushman & Wakefield will maintain its model of being a trusted business partner going forward, Dearey says. "That's where we're striving to go," he says. "We're working in the commercial space with a wide array of clients … [but] what we're really trying to do is align and develop a value proposition for each of them."
Panchal agrees. "We want to work with our own people, clients and suppliers for solutions," he says. "Let's focus on the outcome, what is most important and let procurement enable that and facilitate it for clients."
Cieslak adds that the company's procurement business will stay focused on its three main strategies to maintain advantage over competition. "The goal for us is to leapfrog the competition in terms of being the best procurement organization," he says. "We have a number of talented people, we know our competition and we know where opportunities lie in the industry. I think we're well on our way."