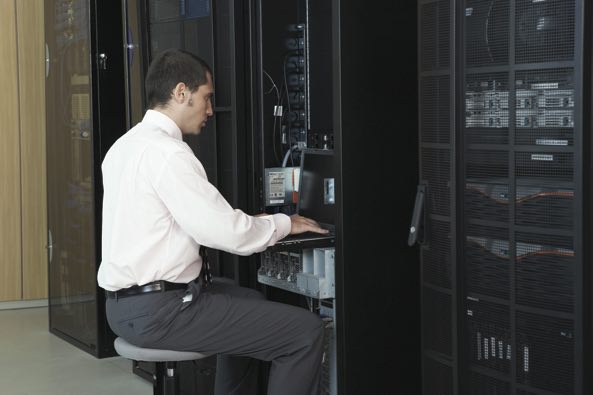 Stefanini provides the outsourced IT services businesses need to make supply chains more efficient. By Tim O'Connor
At IT services provider Stefanini, every employee must understand their role with the client and be aware of the trends and business needs impacting the customer's industry. For almost 30 years, Stefanini has been helping midsize, large and global enterprises increase the efficiency of their IT operation, while also helping them leverage information technology to empower their business.
Innovation plays a crucial role in staying on top of those industry trends and ensuring that Stefanini is offering the latest solutions that support its clients wherever they are or need to be in the global journey. It's why the company continues to invest heavily in innovation every year. "If you don't do that you're not going to exist as a company," says Antonio Moreira, CEO for Stefanini North America and Asia Pacific.
Over the last few years, Stefanini has built innovation centers in Brazil and the Philippines. A U.S. innovation center is expected to be in operation by the end of the year. The Global Innovation Centers are a worldwide initiative that has enabled Stefanini to embrace emerging technologies and industry standards. Through these innovation centers, located in Brazil, Romania, Singapore and, soon, in the United States, Stefanini aims to create value for its customers. Stefanini's goal is to earn customer's lifetime loyalty and reinforce its position as a company that prioritizes innovation. The centers focus on emerging technologies such as cloud storage, big data and social and mobile features. Moreira explains the centers are places where Stefanini can develop new systems and solutions to boost client's efficiency and reduce cost.
Supporting Growth
Stefanini has been a forward-thinking company since its first office opened in 1987 in Sao Paulo, Brazil. The company started as an IT training firm but within a few years evolved to provide material staffing solutions as a way to add more value for its clients. From Brazil, Stefanini grew first to Argentina in 1996 and later to Chile and elsewhere in Latin America.
Moreira came to the United States in December 2000 and opened the North American division in Florida in 2001. The first U.S. office soon began operating in Ft. Lauderdale, Fla. From there, Stefanini expanded to Europe and Asia, truly becoming a global IT solutions provider. The company today provides support services in 35 languages from its 88 offices located in 39 countries.
Having a worldwide footprint means that Stefanini is well-equipped to support mid-sized and large corporations. Business today requires companies to think globally, and Stefanini can provide the support whenever and wherever customers require. "Growing globally for a mid-sized company offers a lot of challenges," Moreira says. Mid-sized business require large-scale investments, deep industry knowledge and partners who can support their global growth. Stefanini can fill that third piece of the equation.
When a company needs global support they often go to the big IT providers. But mid-sized businesses often find their spend is not large enough to qualify as an attractive account. They may not receive the service they need or may be turned away entirely. It is within that niche that Stefanini frequently finds success and by providing the close communication and capability that companies, big or small, require to grow. "We have a global footprint to support the global growth of the clients," Moreira says.
Stefanini's list of IT outsourcing services includes efficiency, cost, and effective services such as IT infrastructure outsourcing end user computing outsourcing, application managed services and mainframe. The company also help customers with modernization and business empowering services such as mobility, analytics, big data consulting, SAP consulting, SharePoint, portals and collaboration services.
For the largest outsourcing contracts, it is common for IT solutions providers to subcontract out the staffing. But at Stefanini, most of professionals it supplies for those mega deals are its own employees. Moreira says clients recognize that as one of the differentiators it offers. "Despite the fact we have that global reach, the majority of the associates that we deploy in our contracts, in our solutions, are Stefanini [employees]," he explains. "They are not third party."
Many of those services translate into benefits for the supply chain. By tapping into big data generated by the client, Stefanini can pinpoint places where the supply chain and inventory can become leaner and more efficient. The company's business process outsourcing (BPO) services extend to the supply chain and Stefanini can help customers implement best practices. Industrial automation is another growing area for Stefanini and the company can provide the services and technical know-how customers need to automate global warehouses.
Although Stefanini has carved out a niche with mid-sized companies trying to grow globally, large corporations can also benefit from the company's flexibility. That flexibility shows itself not only in the way it custom-tailors IT services for clients, but also the contract parameters Stefanini is willing to set to meet the client's legal requirements.
The company prides itself on being lean, easy to deal with and communicative. "We need to act almost like a family doctor," Moreira says. "If you have a good governance model aligned with a good communication channel with the client to really understand the client's needs and therefore the solutions, this is a big differentiator."
Customers need to know who to reach when they need something, and that person must understand the customer's business and challenges. For each deal, Stefanini has several layers of management in place and sometimes must spread its services across multiple countries. One dedicated contact person is responsible for managing that entire relationship from Stefanini's side.
In some cases, the company also holds a twice-a-year meeting between Stefanini executives and the client to talk about the results of the partnership and where Stefanini can improve service. "It's a continued improvement that we need to be after," Moreira says. "We need to bring solutions to the client."
Having those layers in place enables Stefanini to constantly monitor the value it brings to the client and foster lasting relationships. Some of those clients, such as Johnson & Johnson, have utilized Stefanini since the late 1980s, but Moreira knows the company cannot simply rely on that familiarity.
"The fact that we are in a long-term relationship with the client does not guarantee that we will continue to be," he says. To continue those relationships, Stefanini strives to be proactive in bringing solutions that demonstrate thoughtful leadership. "It's not enough being a thoughtful, long-term partner," Moreira adds. "We have to be more than that."
Innovating Services
Stefanini has partnership eco system in place with companies that develop leading solutions and technologies used in its IT solutions. The company takes an agnostic approach to choosing which technologies to implement based on the customer's unique situation. "Our commitment and priority is with the client's business needs," Moreira says.
Innovation will continue to be the backbone of Stefanini's future. The company showcased its artificial intelligence platform, Sophie, at FUEL: Detroit 2016, a business leadership conference in April. Sophie is a virtual agent designed to automate a broad range of business and IT services. The platform automates knowledge work without human intervention, understands natural language commands and generates and evaluates hypotheses that can translate data into action, the company says.
Those kinds of new technologies and product partnerships promise to keep Stefanini at the forefront of the IT solutions industry. "We are constantly evolving the relationship [with customers] to bring continuous improvement, innovating, bringing alternatives to the client and sharing our global best practices. That dynamic is very important," Moreira explains. "Anything that is valuable for the relationship for the client we need to understand and we need to practice."