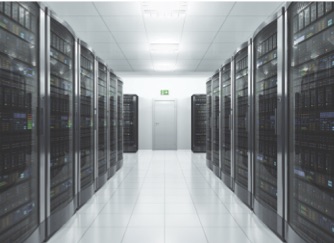 A supplier management system enabled Rittal to streamline communication and emphasize quality with vendors. By Tim O'Connor
The steel market today is in constant flux. Prices fluctuate every day and companies that use a lot of steel – such as IT enclosure, rack and accessory maker Rittal Corp. – must be willing to go anywhere to source materials. "We're a global company, so we're global thinkers," says David Phillips, vice president of manufacturing and supply chain for Rittal's North America division. "We stay on top of it as we're watching the market."
A major advantage of having a global footprint is that Rittal's regional entities can coordinate purchases to take advantage of the company's buying power. If the German division, where Rittal has its global headquarters, is making a bulk steel purchase, the North American subsidiary can calculate the exchange rates, transportation costs, landed costs and other factors to determine whether it is worthwhile to piggyback on the order. The flexibility that a global perspective offers is one of the ways Rittal North America drives down its supply chain costs by 3.5 to 5 percent each year.

"The supply chain is absolutely the most important part of keeping our costs down to where we can be competitive in the market," Phillips says. "This company treats the supply chain as a very important part of the business."
Phillips is based at Rittal's 105-acre campus in Urbana, Ohio. The company also operates distribution centers in Atlanta; Houston; Sparks, Nev.; Toronto; and Hermosillo, Mexico. All of the manufacturing is done in Urbana, but some of those distribution centers have modification facilities where machines create custom openings in the products to attach side panels, doors and mount accessories.
Rittal's mission is to deliver products within 48 hours of receiving an order. Phillips says 70 percent of orders of the company's U.S. catalog stocking articles have a one-day transit time to customers. "It's a top goal of our company to be faster, better everywhere,a vision from our owner," he says.
"We want to have our product close and we want to be fast to our customer," he adds. "We don't want our customer to be waiting long." Rittal enables those quick turnarounds by utilizing other distributors to carry inventory to supplement its own distribution centers. "We don't care whether it's in our inventory or the channel partner's," Phillips explains. "It's close to the customer."
Introducing SRM

In 2014, Rittal began to overhaul its supply chain by implementing a supplier relationship management (SRM) tool. The SRM system manages purchase orders, supplier scorecards and streamlines communication with suppliers. Everything from design drawings to request for proposal documents are kept within the digital portal so it can be easily accessed by anyone in the company.
The SRM system acts as an electronic communication tool with suppliers. Before, all communication was handled through email. Supply chain team members had to manually keep track of when a supplier was late and what components were needed. It was a cumbersome process that sometimes led to things being overlooked or delayed. "It's almost impossible to keep up with everything," Phillips says. "It's not very efficient."
The SRM tool allows for all that work to occur automatically. When a supplier is behind on a deadline, the SRM system triggers a notification so that supply chain employees can react and work with the supplier to find a solution. On-time delivery has increased by 10 percent, Phillips says, and Rittal is also managing its material rejection rates better.
Making the switch to the SRM system was relatively easy on the technical side, according to Phillips, because the company's German parent corporation had already installed a similar tool. The most difficult part of the process is getting suppliers to list themselves on the portal. Some companies are reluctant to change how they do business, so Rittal had to persuade them to buy into the value of the SRM system. Rittal started by bringing in the companies it did the highest volume of business with. Smaller maintenance, repair and operating vendors are a lower priority because Rittal often buys services or components from them only a few times a year.
But even after extolling the efficiency benefits of being on the SRM system, there were some holdouts. After awhile, Rittal began telling suppliers that if they wanted to do business with the company they had to be on the SRM portal. More than 80 percent of vendors are now on the platform, which Phillips says is a success after only two years.
Managing Quality
The SRM system carries benefits beyond more efficient ordering. Rittal is better able to manage its vendor scorecards, which are designed to summarize the performance of individual suppliers. Phillips says the vendor auditing process was inconsistent before SRM was put in place. The improved structure has allowed Rittal to stay on top of those reviews and the company did 10 audits through the first seven months of this year alone.
Those more frequent audits allow Rittal to key into quality issues at its vendors. "The more we go and dig into the suppliers the more we find out that development is needed," Phillips says. Rittal provides suggestions to vendors to improve their weaknesses, such as hiring dedicated quality professionals or focusing more on certain areas of training. Many of those suppliers are taking the advice to heart and Rittal has seen improvement through lower material rejection rates and fewer complaints from end-users.
Phillips says vendors are willing to make those improvements because Rittal approaches it as a mutual benefit. "We don't use it as a negative thing," he says. "We use it as a positive thing. We're in a partnership. We're helping them, we're helping us."