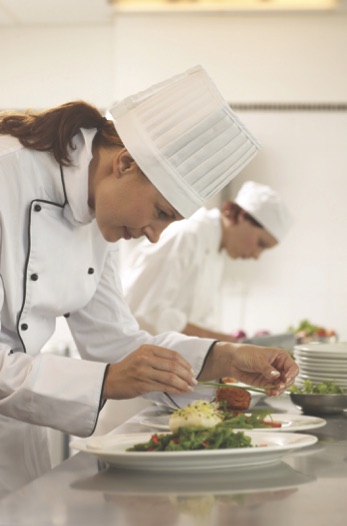 SpenDifference develops supply chain solutions that help restaurants gain competitive advantages. By Eric Slack
For almost a decade, SpenDifference has helped restaurant chains become more competitive in their supply chain operations because it understands their challenges and has the infrastructure to help clients improve. At present, SpenDifference has 40 employees with its corporate offices in Denver and satellite offices in Atlanta and Louisville, Ky.
"We help create synergies for clients with distributors and suppliers," Vice President of Procurement DeWayne Dove says.
Across the Chain
Managing $1.3 billion in spend across 17 brands and 450 different vendor agreements across its brands, SpenDifference expects to continue to grow as more restaurant chains look for solutions to reduce costs and improve their supply chain. SpenDifference takes advantage of its scale to increase clients' buying power and improve cost.
"Our model is driven by leverage, expertise, technology and transparency," Dove says. "We have a 'Better Together' philosophy that drives our behavior. We focus on delivering overall value to our clients while also being true partners with suppliers and distributors. We have created both Client and Supplier Advisory Councils, who meet together and separately, to explore opportunities that will improve everyone's business."
Working together has helped brands, suppliers and SpenDifference identify raw materials that could be leveraged to improve cost positions and drive efficiencies throughout the system. SpenDifference has been able to do that with multiple protein categories, and it will be focusing on doing the same with packaging, produce and cheeses in 2017.
"We are an outsourced supply chain solution and we have a unique view of where we can apply leverage in areas that do not effect delivering the brand promise," Dove says. "We look for areas for consolidation because it drives efficiencies throughout the supply chain; however, we continue to be passionate about adhering to the brand specifications that are unique to our clients' brands."
Building on the company's strong supplier and vendor relationships is critical to SpenDifference's ability to develop strong supplier partnerships and pass on benefits to clients. The supplier advisory council plays a crucial role in that effort.
"If you look at the entire supply chain, our team is continuously reviewing areas where we can improve value for our clients," Dove says. "We have experts on our team that cross all of the disciplines from protein and seafood purchasing, to restaurant operations, to logistics to distribution to culinary and beyond. Our team of specialists are a true competitive advantage for our clients. As we meet with our client and supplier councils, we develop platforms and explore opportunities that produce wins for all parties. "
Adding Value
Foundational to any brand is the ability to deliver safe, high quality food to their guests. The supply chain function is a critical part of delivering that and the other core function needed to ensure food safety is quality assurance. SpenDifference is working towards extending its "Better Together" strategy to quality assurance. .
"We are developing a quality assurance platform that will help manage food safety across the supply chain. We recognized a need for a collaborative system that helps protect brands from food safety issues," Dove says. "We've seen food safety have a significant impact on our industry, and it can damage a brand and its value. Produce is a big part of the QA platform because it is the leading critical category for food safety. We have a produce program with full traceability from growers through distributors to the back of the restaurant."
SpenDifference has invested time and resources in proactively addressing major industry trends like organic, cage-free, non-GMO and clean label products. Cage free in particular has been a big area, as the industry is pushing for 100 percent cage free over the next few years.
"We've attacked that one hard, by meeting with egg producers and leaders in the industry to understand the investment and the timing that goal will require," Dove says. "We've provided clients with estimated transition dates, and we are also building a team focused on clean label products. Consumers want to understand the ingredients and have full transparency from a label perspective. Our team is creating a clean label program to help our current clients and have available for new clients."
Logistics has been another focus for SpenDifference. "When we talk about finding synergies at our sourcing summits, our 'Better Together' model can be applied to logistics as we look to find freight efficiencies," Dove says.
As SpenDifference moves forward, it will continue to look for ways to help clients succeed. One of its initiatives has been the development of an on-site model.
"With a few of our clients, we have our employees on-site so they are an integral part of the brand team. Having employees embedded in the brand team allows us to provide day-to-day support to all of the departments who are impacted by supply chain such as operations, culinary, finance and marketing," Dove says. "Our teams drive immediate results for the brands."
SpenDifference knows that full supply chain solutions are critical for its clients. The restaurant industry is under pressure because of issues such as increases to minimum wages and healthcare costs, as well as the potential volatility in commodity markets. SpenDifference has to be able to monitor all of those situations and understand their impacts so it can be sure that it has the right risk management strategies in place to be able to help its clients and suppliers succeed.
"SpenDifference wants to apply our expertise to the entire supply chain so that our brand partners can focus on delivering their brand promise and the guest experience," Dove says. "Our goal is to drive value for all stakeholders."