2017 S&OP Innovation Summit Preview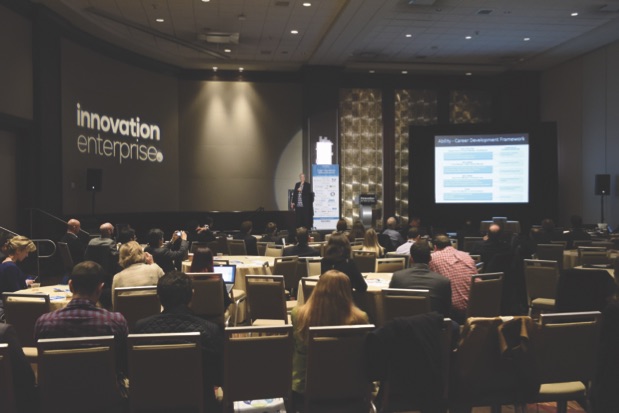 Since 2010, leading American supplier of carbon and alloy steel bar, rod and wire products, Charter Steel, has undergone significant business process re-engineering within demand planning, procurement, supply planning and logistics teams. It is now an industry leader in both on-time delivery and low inventory. Vice President of Supply Chain Robert Dietz has proven himself a visionary leader focused on improving integration, automation and optimization across the entire supply chain, overseeing significant procurement and logistics cost reductions over the past three years. We sat down with him ahead of his presentation at the S&OP Innovation Summit, taking place in Las Vegas on Jan. 25-26, 2017.
Q: How did you get started in your career?
A: I led a Total Quality Management program as a lieutenant in the U.S. Navy. Both Deming's TQM approach and the book 'The Goal" were extremely interesting to me, so I decided to pursue a civilian career in supply chain management. I thoroughly enjoy both the tactical and strategic challenges associated with leading supply chain organizations.
Q: S&OP has undergone something of a resurgence in recent years, what has been behind it?
A: Business leaders now have a better understanding of the impact supply chain can have on the bottom line if it is proactively managed to more optimally balance the conflicting objectives of operations, sales and finance. Likewise, many companies are also emphasizing the importance of giving supply chain a seat at the executive table. S&OP is the cornerstone of the supply and demand planning processes. As the awareness of supply chain has increased, so has the awareness of S&OP.
Q: Is IBP a progression of S&OP, or is it just an issue of semantics?
A: I look at integrated business planning (IBP) as the integration of the S&OP or tactical planning processes with the strategic planning processes and the execution/order management processes. The emphasis on an overall integrated business planning process helps companies better understand that there is a difference between the strategic, tactical and execution processes. I have seen many companies fail in their attempt to implement S&OP because they tried to merge the tactical/master planning and execution/scheduling into one process. Linking S&OP into the budget or plan process streamlines and reduces much of the work typically required with annual budget or plan processes.
Q: What do you think are the main benefits of S&OP?
A: S&OP forces the integration of the supply chain from end to end at the tactical or master planning level, which enables the proactive and more optimal alignment of supply and demand throughout the company. Demand driven supply chains do not work without S&OP.
Q: Where do think some companies fall down?
A: As stated earlier, I often see companies try to merge both the master planning and scheduling activities into one process. Many companies also believe more complex technology solutions are needed to implement S&OP. Getting the process right is the most important part of an effective S&OP process. (The two most effective S&OP processes I have experienced leveraged MS Excel over existing ERP software.) Other errors include choosing to forecast at the scheduling/order entry level. Only forecast to the detail that capacity decisions are made and ensure the S&OP horizon exceeds the lead time required to change capacity.
Q: What do you consider the most important aspects of an effective S&OP strategy?
A: The primary objective of an S&OP process is to align supply with demand. To do this effectively, the right amount of inventory based on forward-looking demand needs to be defined. The supply chain from end to end must also be reviewed so you can identify potential bottlenecks and proactively resolve them as needed. Be aware that non-manufacturing operations such as procurement, warehouse storage capacity or transportation can also be a constraint. On the demand side, know if your short term demand is tracking with longer term sales goals. If not, discuss what actions are needed to resolve the gaps. Include both customer service and financial results in your monthly meetings as execution issues may be preventing companies from achieving their business goals.
Q: Which technologies do you see as having a major impact on S&OP in the future?
A: Solutions that leverage optimization tools that both automate and more optimally align supply with demand are the most apparent ways companies can increase existing supply chain competitive advantages. More work can be done with existing tools that allow companies to better integrate costs into the supply vs. demand process.
Q: What will you be discussing in your presentation?
A: I will discuss how our approach for implementing and managing the S&OP process supports our strategy and how the S&OP process enabled us to be successful in periods of both constrained and unconstrained environments.
You can hear more from Robert Dietz, along with other industry leading S&OP practitioners including Helen Wang, head of procurement at Google; George Samman, director of operations at Pfizer; and Kalai Elango, director of hardware supply chain at Microsoft at the S&OP Innovation Summit in Las Vegas on Jan. 25-26. To secure your place at the conference, please contact Elliott Jay (+1 415 800 4713) ejay@theiegroup.com and quote SUPPLYCHAINWORLD200 to save $200 on two-day passes.