Coastal Carolinas Health Alliance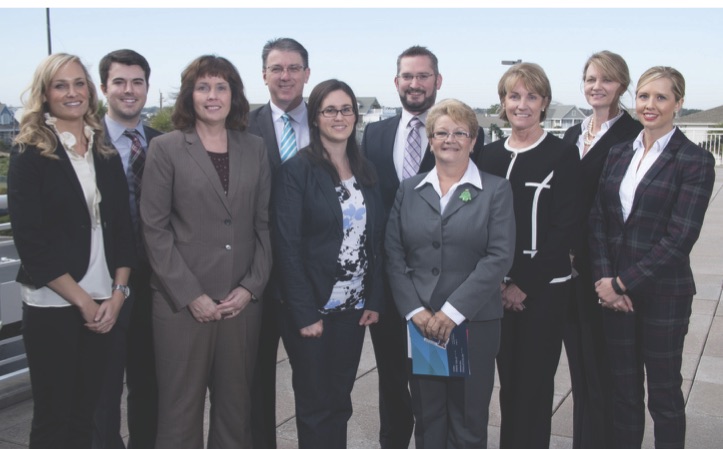 Coastal Carolinas Health Alliance's regional focus drives greater efficiencies for its member hospitals. By Chris Petersen
The strength that Coastal Carolinas Health Alliance (CCHA) brings to its member hospitals can be found right there in the organization's name. As CEO Yvonne Hughes explains, the organization's regional focus is one of its strongest advantages, and provides its member hospitals with significant savings across their entire supply chain operations. This makes it different from a typical group purchasing organization, and Hughes says it's why the alliance has been so successful in serving its members.
CCHA was established in 1991, dedicated to creating stronger peer relationships between hospitals based along the coast of North Carolina. It now includes 11 of the top hospitals in North and South Carolina serving more than 1 million people, and CCHA has become known as one of the nation's most successful hospital alliances. The alliance's mission is "to provide value to its members by facilitating improvement of quality and delivery of healthcare and achieving operational efficiencies through collaborative efforts."
Although the purchasing power afforded by the alliance is one of the biggest reasons for its success with its members, the collaboration CCHA creates among its member hospitals extends beyond purchasing. "With several million dollars in savings generated yearly for our member hospitals from group purchasing agreements; various community outreach and wellness initiatives aimed at improving the health of those who reside in our communities; and educational and professional development activities conducted yearly to benefit our member's employees; CCHA continues to set the standard of what a health alliance should be," the alliance says.

Regional Focus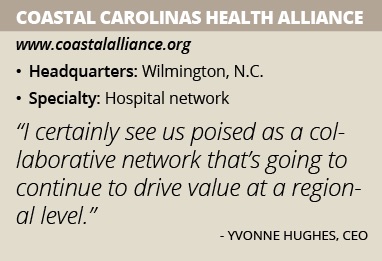 According to Hughes, the greatest advantage CCHA provides to its members is that it compliments what a typical group purchasing organization does, due to its regional focus. "I think it's the fact that we're a regional purchasing coalition and we're not a GPO, so we can focus on the custom and unique contracts that might be unique to the region," she says, adding that CCHA has the freedom to look into purchased services and other types of non-GPO contracting for its members.
"The key advantage we have is obviously on the contract supply service side," Hughes says. "We negotiate contracts on a regional level for services and products not covered on the primary GPO our members use, and we provide them with guaranteed, quantifiable savings. We're not a GPO, so we don't take any administration fees, and we pass those savings along to our customers. The vendors become our partner and we create value for them by reducing the cost of doing business as our members see added savings."
CCHA's regional focus also means it can react with greater speed. "We're small enough to move a little faster on some of our contracts and initiatives," she says.
Fostering Collaboration
Just as important as the tangible cost savings CCHA provides for its members are the added benefits that come along with the collaboration the alliance fosters among its member hospitals. Hughes says this collaboration is essential for the alliance to continue its mission of helping those hospitals improve the services they provide for their communities.
Teams made up of leaders from CCHA's member hospitals meet frequently to develop new ideas and collaborate. "That's really where the magic happens," Hughes says, adding that these meetings also serve to provide CCHA with benchmarking information it can use to compare its members at the regional and national levels.
CCHA also supports its member hospitals through educational efforts. The alliance has a mobile simulation lab through which it can provide training for members at their own facilities using customized scenarios.
Being Versatile
Although CCHA provides its members with significant savings on many contracts, Hughes says it can sometimes be difficult to convince its members of the value of certain contracts. "One of our bigger challenges has to do with utilization on the contracts," she says, adding that CCHA doesn't have mandates on the usage of its contracts.
This makes getting the word out about the value of its contracts of the utmost importance for CCHA, Hughes explains.
"We're focusing on internal marketing and ensuring our members think about our contracts before they go out into the market and look for engaging with a vendor directly," she says.
Another issue the alliance is watching carefully is the ongoing trend of mergers and acquisitions sweeping the healthcare sector. Hughes says CCHA is reaching out to larger hospital systems more than in the past, and notes these mergers could have an impact on the contracts it already has in place in the future. "So far, our contracts have been able to be sustained through those changes, but that's going to be something that's going to continue to happen in the market," Hughes says.
In the near future, Hughes says CCHA is excited to be adding a new category of membership, this one applying to non-acute providers. "I think there's quite a few opportunities in that category of contracts and bringing value to these new members," she says.
Despite all the changes in the industry, the one constant for CCHA will be the value that it provides to its current and future members in their supply chains and beyond, Hughes says. "I see us really developing, being innovative and being able to change to meet our market and our members' new needs," she says. "I certainly see us poised as a collaborative network that's going to continue to drive value at a regional level."