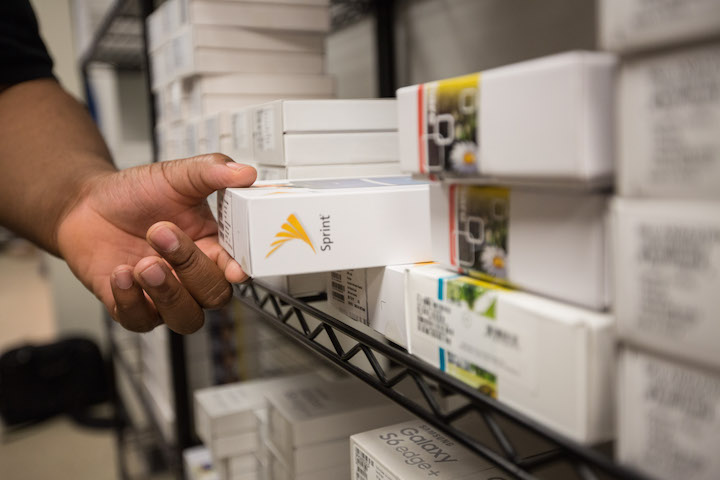 Sprint's procurement operation contributes to the carrier's turnaround through collaboration and transparent communication.
By Tim O'Connor
The U.S. wireless phone service industry is one of the most competitive markets in the world, according to Mariano Legaz, chief procurement officer at Sprint. Carriers fight for exclusive phone models while touting how their numbers show they have the nation's top network. Seemingly every week a new deal emerges offering customers cash to switch service providers, and "unlimited data" is no longer an expectation but a major marketing point.
It's an aggressive environment where market share changes with each technological advancement. But where others find stress, Legaz sees opportunity. "If you think about that, it's a great setting for a procurement division," he says. Carriers turn to their procurement and supply chain divisions to promote lean methodologies and secure partnership that give them the upper hand in the market. "We need to be not only good at providing what they need but we need to do it at a fast speed," he adds.
For the last several years, Sprint has struggled against the country's other major carriers. With 60.2 million connections as of October, according to the company's fiscal reports, Sprint ranks fourth in market share among the leading service providers. But a turnaround is building momentum. Sprint posted a positive operating income in fiscal year 2015 [1]for the first time in nine years and at the same time cut costs by $1.3 billion.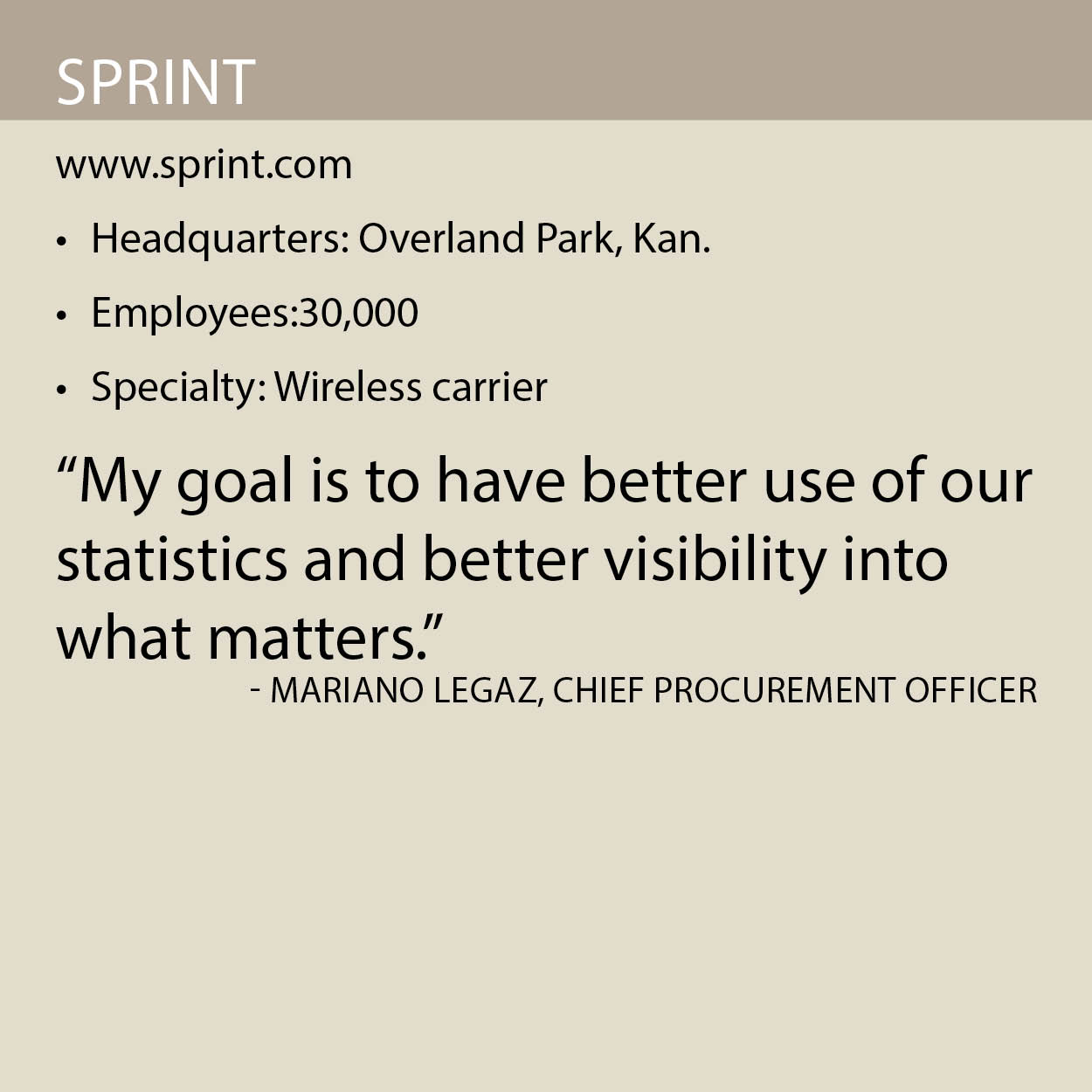 Part of that reduction came from reducing costs in services, one of the many areas the procurement team touches. Legaz says procurement is now an integral part of the decision-making process, helping the company to better balance its needs and expenses. "I feel that we are embedded into the organization," he adds.
Transition to Turnaround
Legaz joined Sprint in April 2016 after working for more than 20 years at competitor Verizon. His career in the telecommunications industry has taken him through a number of roles, starting with the engineering department but then in finance, supply chain and sales.
At Sprint, Legaz had an opportunity to return to the supply chain in a role that puts to use all of the skills he has developed during his career. Cell phone carriers such as Sprint dedicate a significant amount of spending to technology, software and services, making the network and IT team important stakeholders in the company's operations.
In fact, Sprint's procurement team is responsible for everything from signal antennas to legal services, travel arrangements and call center services. Pretty much the only areas it doesn't touch are the phones themselves and phone accessories. Having worked in that range of roles gives Legaz a wider perspective of those needs when it comes to procurement and helps him keep pace with the evolution of technology.
Sprint is a company in need of people who understand evolution. When Japanese telecommunications company Softbank purchased the majority share of Sprint in 2013 it focused first on its new U.S. subsidy's leadership. Marcelo Claure was named CEO of Sprint in 2014 and quickly set out to revamp the company's organization and install executives capable of returning the struggling carrier to profitability.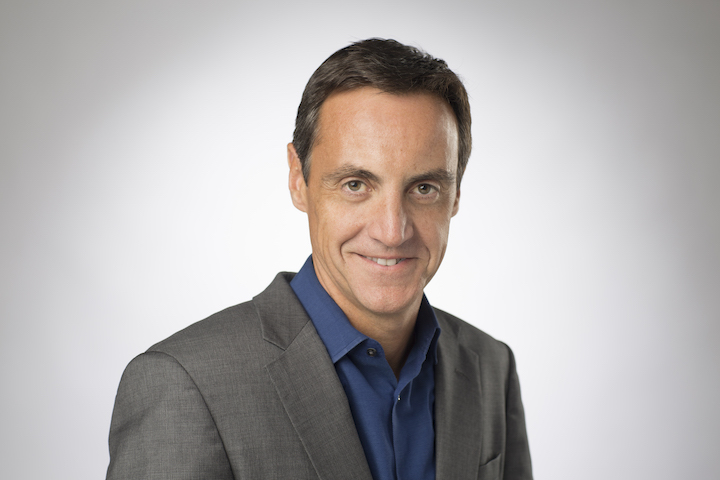 Because of that reorganization, the procurement department was still in the process of reforming when Legaz came to Sprint. Employees were being reassigned to new departments as the company sought ways to become more efficient, and many ended up working in the supply chain. "We have a lot of new talent that came with his formation," Legaz says.
Now that Sprint has more stability in its leadership and organization, Legaz says the procurement team is better able to develop its long-term goals. Among those goals is Legaz's desire to improve Sprint's overall pay environment through better tools, more efficient processes and enhanced internal capabilities. To achieve progress in those areas, Sprint is streamlining processes, increasing its spend on analytics and using automation wherever possible. Legaz says the end-result will be a simpler source-to-pay platform for the entire company.
Data Driven
Legaz is still instilling his philosophies in his procurement team, but one thing he plans to focus on in 2017 is developing a data-driven decision structure. "My goal is to have better use of our statistics and better visibility into what matters," he says.
To track performance metrics, Sprint's procurement team implemented scorecards measuring data points such as on-time delivery and value. Using that data, the procurement team gathers once a month to review progress with Sprint's senior leaders and determine where improvements can be made.
A company in transformation sometimes forgets about the obvious things, such as training. Following the reorganization, Sprint now has more than 400 full-time-equivalent people working in supply chain and procurement, some of whom are new to their roles.
Supply chain is an area where there is a healthy level of turnaround – employees frequently get tapped for other jobs within the company and outside it. When positions open up, Legaz sees it as a chance to increase talent and promote diversity within the procurement group. "We're continuously evolving our team and because of the dynamic nature of our industry and especially at Sprint we've had those opportunities," he says.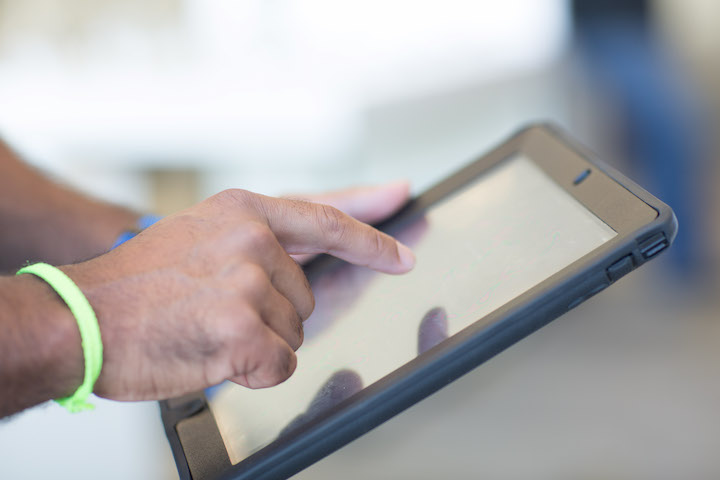 There is a learning process for procurement and Legaz understands that it's more important to look at where the team fell short and learn from it rather than dwelling on the mistakes. Sprint is a fast-moving company in the midst of a massive turnaround effort, and it is critical that it act swiftly to solve issues whenever they arise. "I'm most proud of the ability of our team to manage the big picture but at the same time roll up their sleeves and do the work that needs to be done," he says.
Open Communication
Legaz's broad understanding of the cell phone market is an asset to the collaborative environment at Sprint. The procurement division has staff in 20 different locations but is mostly centralized at Sprint's headquarters in Overland Park, Kan. The team uses Skype and sharing tools to coordinate meetings and engage other departments in decision-making. "I found Sprint to be very innovative and adapted to the new technology," Legaz says.
Sprint dedicates itself it staying on top of the latest methods for sharing information across divisions, which Legaz says helps the company better manage its own teams and outside partners in different parts of the country. "We are a company that moves quite fast and has a different pressure to deliver, but we haven't forgotten about the people," he explains.
Clear communication allows Sprint to be transparent about its expectations for employees and partners. "I feel very comfortable in this environment because I am a person who works in an open-door environment," Legaz says. Still, as a company undergoing a transition, there are bound to be a few holes in the communication process, and plans aren't always shared with the right people. Legaz believes Sprint can further improve how it shares information with stakeholders, including outside vendors and partner companies. "Whether they are here or 1,000 miles away they need to feel engaged in this company," he says.
The open atmosphere Sprint facilitates fosters collaboration between departments and ensures procurement pursues the right equipment, technologies and services. "It's an environment where business leaders from all different areas are very in tune and very familiar with that's going on in the business," Legaz says. "There's not a big silo problem here. We work closely across [departments]."
Staying Engaged
"One of our values as a company is to be obsessed with our customers and our quality of service," Legaz says. However, he admits it's not always easy for his procurement staff to make the connection in how they are helping the customer. "I always want to remind people that the reason we have a job in a company like Sprint is because of the customers," he adds. "I'm trying to build more of that connection because it's important in getting our own procurement folks to get excited."
Although procurement does not directly interact with customers, Legaz says the department still affects the customers' experience with Sprint. Procurement is responsible for contracting with Sprint's providers of customer care support and it purchases the front-end systems that subscribers use every day. The customer serves as Sprint's motivation to improve the performance of its teams and also give employees a reason to go the extra mile and engage, he explains.
By encouraging his team to see their value not only to the company but also to the subscriber, Legaz wants to motivate procurement to be recognized as a center of excellence for Sprint. "My goal is for us to become a benchmark of our organization by looking to make things that are very different and effective in this space," he says.