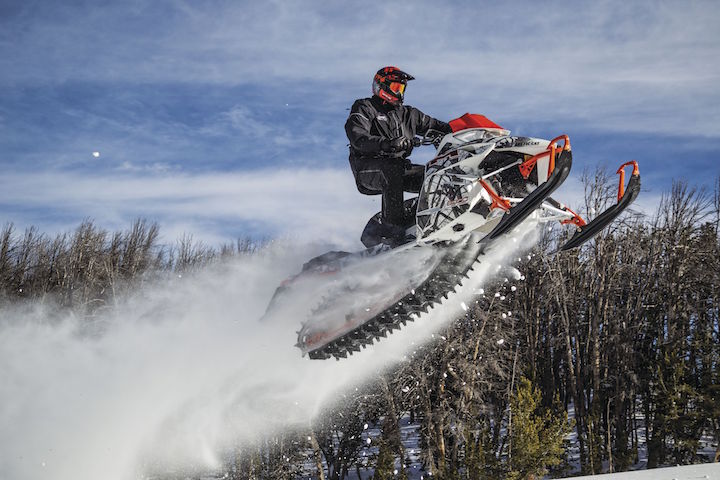 Arctic Cat repositioned its supply chain to better support its focus on new product development.
By Tim O'Connor
Arctic Cat's business is partly dependent on conservation. If there are no grassy hills to jump over or snow-covered trails to sled, then there is no reason for outdoor enthusiasts to purchase its all-terrain vehicles or snowmobiles. Which is why the company is concentrating more on green procurement practices. Arctic Cat's green procurement officers track government regulations and work with suppliers to implement more environmentally friendly practices.
Many larger suppliers already have green programs in place, but making the investment in environmental initiatives can be difficult for smaller companies that have less capital or fewer people to spearhead such efforts. "It's more the medium and small suppliers we will help coach," Director of Supply Chain Dave Dickirson says.
Arctic Cat values green procurement enough that it includes it on its supplier report cards and it is one of many factors that determine which vendors it buys from. If a supplier doesn't have a green procurement program or lacks in other areas, such as automatic payments, Arctic Cat will consider alternative providers.
But Dickirson says the company wants to avoid those situations. "It is in some cases very difficult to change out a supplier," he explains. "Our first course of action is to work with them in earnest to make sure they get the systems in place."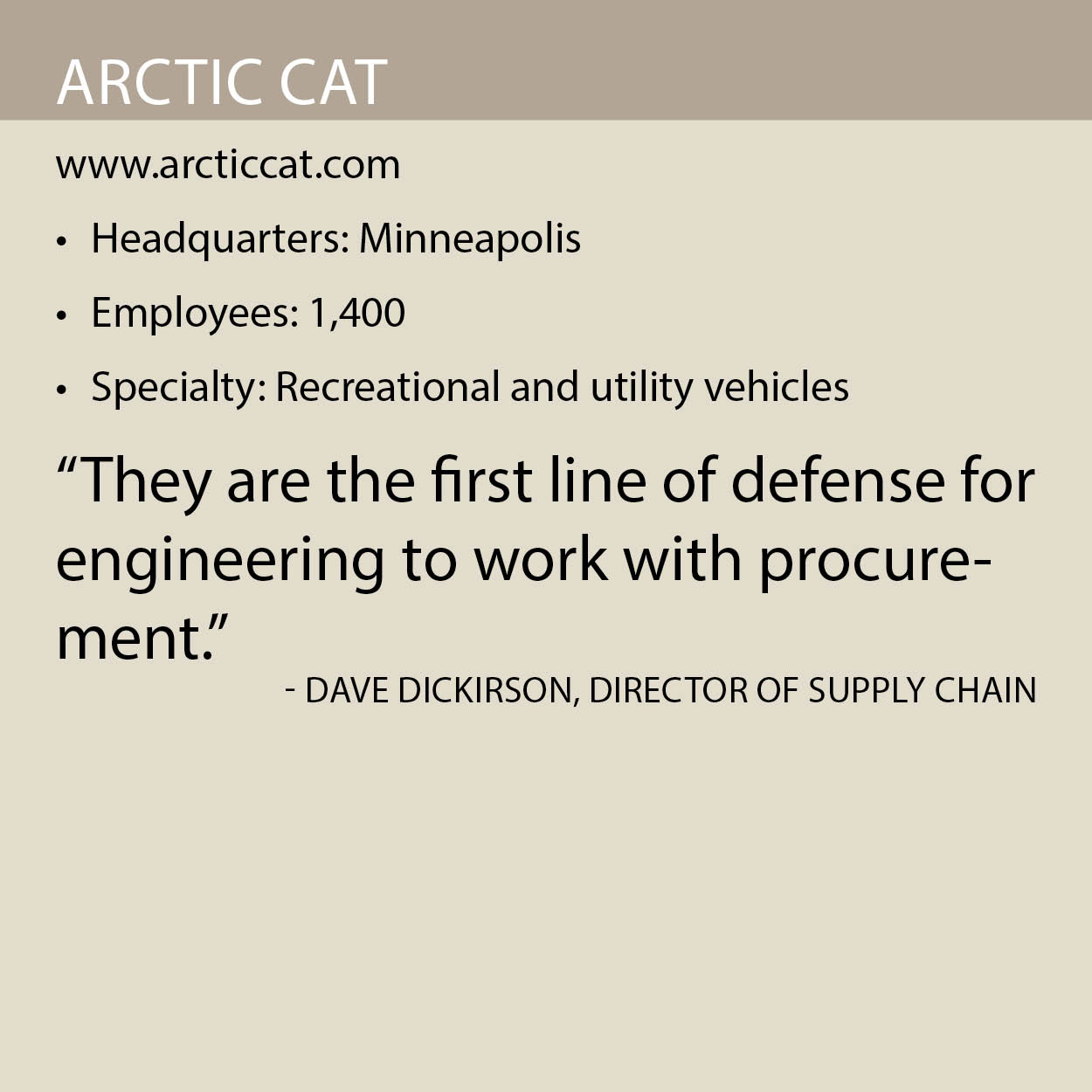 Expanding Market
Arctic Cat's heritage is tied directly to the history of the snowmobile industry. Edgar Hetten, a snowmobile pioneer, started Artic Cat in 1960 after leaving his original co-founded company, Polaris. The snowmobile industry evolved over the years and Artic Cat, like its competitors, expanded into off-road recreational and utility four-wheelers and ATVs. Snowmobiles make up only about 40 percent of Artic Cat's sales today, but they remain a vital part of the company's legacy.
The company sells recreational vehicles through its independent dealer network. In addition to its snowmobiles, ATVs and side-by-sides, Arctic Cat sells replacement parts, helmets, accessories and lifestyle apparel.
Dickirson came to Arctic Cat about a year-and-a-half ago. The company was looking to make supply chain improvements coinciding with its efforts to diversify its products and customers. The company's primary audience remains its recreational users but it has seen growth in recent years in the commercial and utility market. Artic Cat's HDX and Prowler side-by-side vehicles are popular among ranchers and other businesses that require a nimble, rugged way of getting around.
Artic Cat's push into the commercial market has resulted in two signed agreements to manufacture vehicles for companies in the construction and mining industries. Dickirson says the contracts represent a significant new market for the company and he expects the buyers to announce the deal at upcoming industry events. Arctic Cat is already developing prototypes for those clients and will begin production on the final vehicles later this year.
Commercial vehicles may have a few different uses and features than their recreational counterparts, but the difference on the supply chain side is minimal. Both kinds of vehicles require similar frames, electronic components, materials and engines. The financing for commercial clients tends to be longer-term contracts and Arctic Cat is asking suppliers sign their own long-term commitments to support those lengthier agreements, but the vehicles are still assembled at Arctic Cat's main manufacturing plant in Thief River Falls, Minn., and most of the engines are made at the company's facility in St. Cloud, Minn.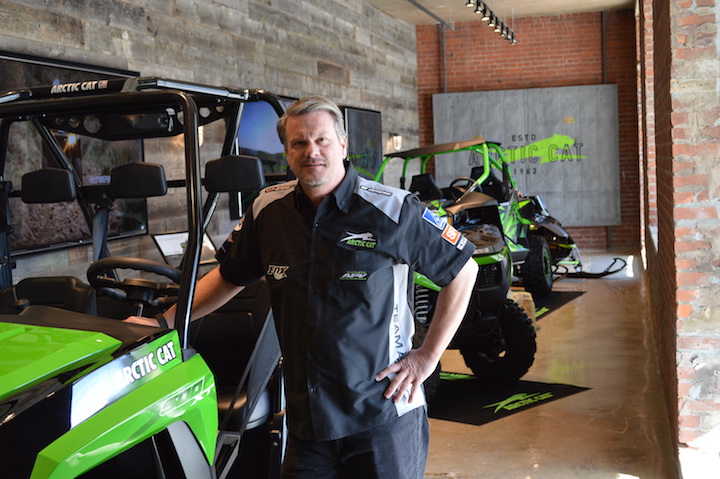 In addition to its manufacturing facilities, Arctic Cat operates a distribution center in Bucyrus, Ohio, and an international sales office in Austria. The company sells vehicles worldwide, but its market is mostly concentrated in the northern United States and Canada.
Analyzing Operations
When Dickirson arrived at Arctic Cat, he immediately began looking for way to make the supply change more efficient. But before he could implement changes, he needed to know where the shortcomings were located. Dickirson conducted a SWOT (strengths, weaknesses, opportunities, threats) analysis and instituted a self-assessment maturity matrix. With those tools, he began to identify improvements that would create the most value. "You can really gauge where supply chain and procurement is at compared to other medium and large companies," he explains.
Dickirson discovered Arctic Cat was not using all the functionality it was paying for in its systems. Its SAP software, for example, was used for material planning, but was capable of much more. So the supply chain team began working with IT to implement those other features and streamline procurement and invoicing.
Vendors play their own role in making the supply chain more efficient. Arctic Cat separates many of its components into categories (commodities), such as raw materials, brakes systems or engines manufactured by third parties. Arctic Cat has changed some of those suppliers to providers that can better match its technology, competitive cost and worldwide delivery requirements, but Dickirson says it's a gradual transition since new vendors must create tooling and validate their parts. "Most of our suppliers have dedicated tooling and they are building tools for us," he says.
Suppliers must be willing to help take cost out of the process and make sure their systems can sync to Arctic Cat's platforms. To ease that process, Arctic Cat introduced a supplier portal where vendors can view the company's material resource planning forecasts, submit documentation for new parts and review notes on an order. Dickirson says the portal has helped facilitate commerce between Arctic Cat and its suppliers.
Creating Collaboration
Arctic Cat's Minneapolis headquarters building is designed with an open architecture to foster collaboration between departments. A similar open setup was also included in a recent renovation at Arctic Cat's Saint Cloud facility. Dickirson says the layout has helped him work with other departments to improve the supply chain and find software that creates efficiencies in procurement and production. "We are close to some of the engineering folks, project management and IT," he says.
The supply chain division is organized into about 10 commodity teams, each of which is in charge of sourcing like items. The plastics team, for example, handles injection molding, blow molding and plastic components. Conversely, another team specializes in hoses, seals and rubber components. In the last year, Arctic Cat added more commodity managers so it could create more collaboration with suppliers and push for cost reductions.
But perhaps the biggest change in how Artic Cat's supply chain group communicates comes with the addition of new product introduction (NPI) commodity managers, who work directly with the company's engineers as they design vehicles. The NPI is not a new role – Arctic Cat had one or two people in the position in the past – but the company increased the number of NPIs to six to give supply chain a louder voice in product development. "They are the first line of defense for engineering to work with procurement," Dickirson says.
Arctic Cat already sees the fruits of that investment. Dickirson says the company is better able to direct development decisions to sync up to preferred suppliers. "I think there's much better interaction from engineering in the procurement organization on these new projects," he says. "We are able to get much closer to our target cost."
The connection between procurement and engineering also enables Arctic Cat to halt the development of a new product if something is not proceeding correctly. The company is implementing a stage-gate model for developing vehicles. Each gate represents a different point in the development process. If a product reaches a gate and it's not ready to proceed or the market shifts and it no longer makes financial sense, Arctic Cat can stop or delay the launch.
Recruiting Talent
Convincing young professionals to take their careers to Minnesota can be a hard sell. The state is an outdoor adventurer's dream for eight months out of the year, but the brutal winter months can be a major turnoff. It's the kind of reputation that makes recruiting difficult.
Arctic Cat is taking steps to make the company more appealing to potential employees. In August, the company moved into its new headquarters to Minneapolis' North Loop neighborhood. "Part of the reason we wanted that [new headquarters] was to attract folks to the company," Dickirson says.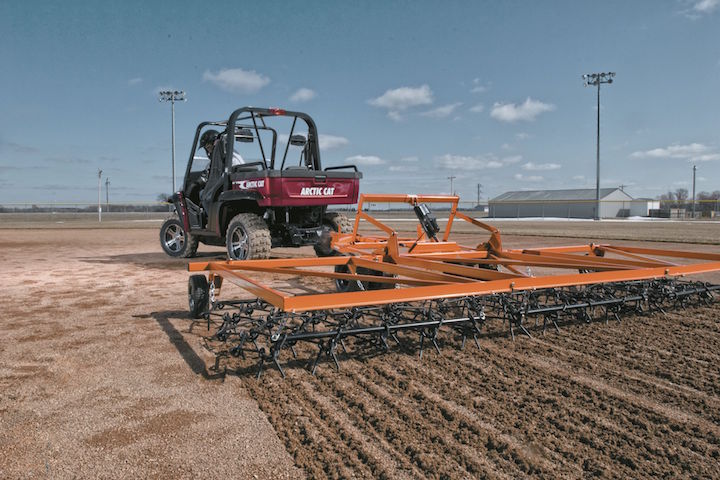 The site was formerly the century-old Western Container Building and needed to be completely gutted and renovated to accommodate Arctic Cat. The finished building blends an old industrial style with modern glass architecture. Further, the new headquarters has 55,000 square feet, far more than the 11,000 square feet the company had at its former location in Plymouth, Minn. The larger building gives Arctic Cat the footprint it needs to fulfill its growth goals in the coming years.
Of course, there is the draw of working in the exciting outdoor recreational vehicle industry. Many of Arctic Cat's employees are recreational enthusiasts who come to the company to match their careers with their passions.
Investing in Efficiency
Investing in its headquarters is only part of Arctic Cat's growth strategy. The company recently invested $17 million into a state-of-the-art paint system at its Thief River plant and added an automated guided vehicle production line. As opposed to a conventional assembly line with an overhead conveyor, the automated guided vehicle system allows in-production ATVs, snowmobiles and side-by-sides to travel the line via a magnetic track on the floor.
At each station, operators can adjust the height position of the vehicle to more easily work on the components. The first vehicle produced on the automated guided vehicle system came off the line at the end of January and Dickirson expects it will make a major difference in the plant's output. "We definitely think we'll be much more efficient," he says. "It will be much safer. While we've had good quality, it will continue to improve quality as well."
The supply chain team played an integral part in setting up the automated guided vehicle system by figuring out how to better deliver components and materials to the line. Arctic Cat is moving to a standard quantity box size for its components to eliminate inefficiencies. Before, items would be delivered in various counts. A box of headlamps might have 30 units while the package of wheel assemblies had 40. When producing a run of vehicles, the box of headlamps ran out before the wheel assemblies, requiring manufacturing workers to juggle item counts and risking inventory loss if something was misplaced during handling.
By going to a standard quantity size of 24, Arctic Cat can ensure that components are delivered in equal numbers, eliminating the excess handling of materials during production. It also allows the company to better develop its material requirements planning forecasts.
The process of actually getting materials to the production line is also becoming more efficient. The fasteners that affix components together are no longer kept in warehouses. Instead, Arctic Cat set up vendor-managed inventory agreements that allow suppliers to feed fasteners directly into the assembly line. The change cut down on inventory and shifted materials handling for Arctic Cat's manufacturing workers to its suppliers.
Positive Trajectory
In January, transportation manufacturer and defense contractor Textron, which manufactures everything from Cessna airplanes to Cushman utility vehicles, made a tender offer to purchase Arctic Cat at $18.50 a share, a total of $247 million. The deal is expected to close in March and would open up new opportunities for Arctic Cat while strengthening its financial backing. "We believe this is a very good deal; there are very good synergies between the companies," Dickirson says. "This will definitely help us fund that growth."
Textron's interest in Arctic Cat is validation that the company is on a positive trajectory. The company's previous management did not invest as much as was needed on developing new vehicles, which led to a reduction in volume for both Arctic Cat and its suppliers. But the company has since refocused its efforts on product development, as evident by the growth in its NPI personnel.
Dickirson says that has suppliers eager to increase their activities with Arctic Cat and contribute their own input to upcoming designs. "We made sure as our volumes were reduced short term to keep them [suppliers] engaged and interested in the business and get them involved in the new products we're developing now," he says.