Gartner Supply Chain Executive Conference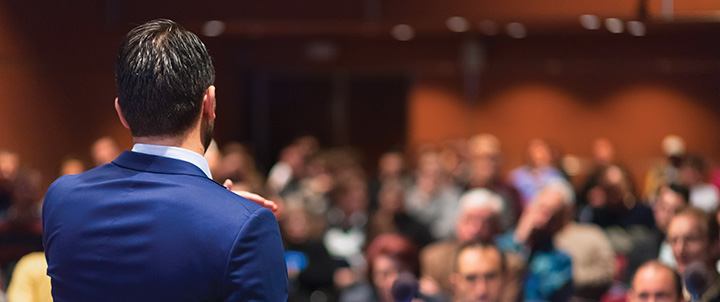 ACT: Aspire, Challenge and Transform in a Disruptive World
Gartner Supply Chain Executive Conference 2017 is the world's most important gathering of supply chain leaders. Disruptions large and small confront today's supply chains on a daily basis. Organizational survival depends on the ability to anticipate, adapt and transform supply chains to deliver reliability and performance.
As an attendee at this year's Gartner Supply Chain Executive Conference 2017, May 23 – 25 in Phoenix, Ariz., chief supply chain officers and their leadership teams will learn to recognize the impacts of disruptions and create transformational strategies that empower the organization to exceed performance expectations.
For three intensive days of analyst-led sessions, workshops, case studies and peer-to-peer exchange, supply chain leaders will learn breakthrough strategies to accelerate efficiency, capacity and bottom-line results in a highly disruptive world.
Key topics to be covered:
• Strategy and transformation
• Talent and leadership
• Change management and governance
• Organization and future trends
• Data analytics and cost-to-serve
Hear from visionary guest keynote speakers
• Troy Aikman, former Dallas Cowboys quarterback; television sportscaster at Fox
• Maj. Gen. Vincent ("Vinny") E. Boles, chief operating officer for logistics operations, U.S. Army (Ret.)
• Kathy Wengel, chief supply chain officer for Johnson & Johnson
• Nicole Jefferies, executive director for WW Customer Fulfillment at Lenovo
Choose from five role-based tracks with more than 55 sessions
A. Strategy and Leadership
This track is designed for those of you who lead the supply chain. It offers sessions on strategy and leadership approaches to support new business models, new organizational designs and new roles.
B. Supply Chain Innovation
This track focuses on the supply chain leader who is looking for the next area of supply chain to master or is entering the next phase of supply chain improvement and is in need of the tools and techniques to get there.
C. Supply Chain Planning
Supply chains are continuing to grow in complexity, as the demand volatility and customer expectations are increasing. This track challenges supply chain planning leaders to think big. Transform your business and supply chains to become better prepared for both predictable and unexpected future events.
D. Customer Service and Logistics
Advanced bimodal supply chains, increasing customer demands, regulatory changes, and geographic and demographic shifts are transforming the way businesses think about logistics. This track dives into new logistics models and technologies that challenge the norm and provide logistics leaders with solutions to apply in a disruptive world. Get Gartner insights and advice from 46 supply chain analysts
E. Supplier Management and Manufacturing
Supply chain and manufacturing strategy leaders and chief procurement officers (CPOs) are pressured to manage two distinct approaches to strategy and business model shifts: promoting innovations without compromise to profitability and maintaining consistency. This track explores the balance between innovation and core competency.
Gartner analysts talk to thousands of supply chain executives year-round. Drawing on these discussions, our analysts provide you with targeted advice and expertise that is essential to driving your enterprise forward. View this year's supply chain analyst team at gartner.com/us/supplychain.
Take advantage of Gartner analyst one-on-one meetings on-site:
Schedule up to two complimentary, private 30-minute meetings with the analysts of your choice. One-on-ones fill up quickly — reserve yours in advance using Gartner Events Navigator online.
Preview Gartner Supply Chain Benchmarking
Many organizations pursue isolated benchmark data to understand functional effectiveness. To realize benchmarking's full potential, approach it as a strategic initiative to improve end-to-end supply chain performance. Get a preview of Gartner's annual benchmarking program to assess your supply chain health, identify areas of improvement and navigate trade-offs. Learn how to create a case for change by combining benchmarking with Gartner's maturity models and toolkits.
Participate in a brand-new 2017 Gartner Supply Chain Top 25 reveal
Join us for a fun-filled dinner event where we celebrate the leaders on our 13th Annual Supply Chain Top 25 ranking and share insights from leading supply chain executives on topics ranging from transformational digital capabilities to delivering world class performance in the face of continuous disruption. (All attendees may participate.)
Attend the Industry Value Chain Exchange Series
Experience three pre-event industry programs on May 22, including:
• Healthcare Value Chain Exchange
• Consumer-Retail Value Chain Exchange
• High-Tech Manufacturing Value Chain Exchange
These pre-event, Monday afternoon sessions are included in the conference fee, so make your travel arrangements accordingly.
Details
Gartner Supply Chain Executive Conference 2017
May 23 – 25, 2017 | Phoenix, AZ
JW Marriott Phoenix Desert Ridge Resort & Spa
gartner.com/us/supplychain
What's included with your registration:
• Conference attendance from May 22 at 12:00 p.m. through to May 25 at 12:00 p.m. (Includes three pre-event Industry Programs on Monday. Official event starts Tuesday morning.)
• Tailored content for chief supply chain officers and their leadership teams
• Five tracks of the latest analyst research
• Two Gartner analyst one-on-ones*
• Analyst roundtables and workshops*
• Networking breakfasts, lunches and receptions
• Gartner Supply Chain Top 25 dinner
• Tuesday night's special event
• Solution Showcase
*Online preregistration is required for one-on-ones, workshops and roundtables. Reserve your place early, as space is limited.
Exclusive Offer for Supply Chain World Subscribers
Register with code GARTSCW and save $425 off the standard registration rate.
Three ways to register
Web: gartnerevent.com/us/supplychain
Email: us.registration@gartner.com
Phone: 1 866 405 2511
Who should attend the conference:
• Chief supply chain officers (CSCOs)
• Vice presidents and heads of supply chain
• Supply chain strategy and innovation executives
• Demand and supply planning executives
• Sourcing and procurement executives
• Manufacturing executives
• Distribution and logistics executives
• Field service and reverse logistics executives
• Supply chain IT executives
• Centers of excellence (COE) supply chain executives
• Senior operations executives
• Sales & operations planning (S&OP) executives
• Chief procurement officers (CPOs)
• Production planning & scheduling executives