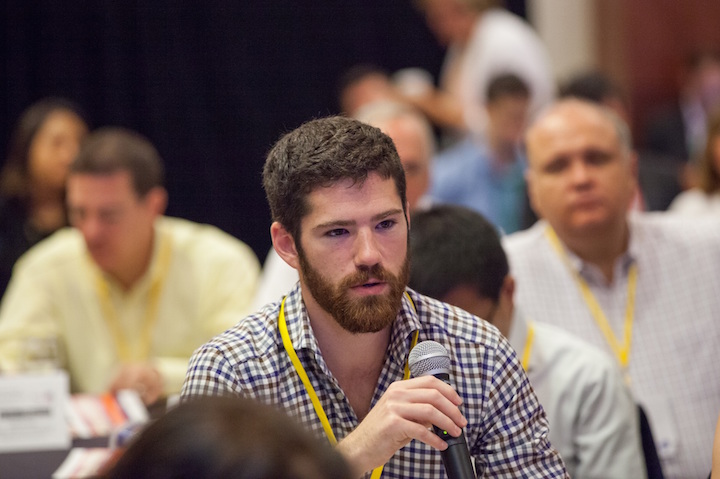 Providing Value
Now in its fourth year, ProcureCon Canada will take place at the Hyatt Regency Toronto from April 10-12. The event provides the procurement community with a platform to discuss cross-industry developments in the function and role at many of Canada's top companies. As a whole, the procurement role has transformed. Instead of just being seen as a place to save money, it's now a way for companies to increase cost savings. In other words, procurement teams are working to figure out how to best provide and prove value, company-wide.
But how do you do it? It's generally understood that there is a need for a centralized procurement function. How do you take over more of your company's spend while accurately showing the amount of money saved without the necessary processes in place to do so? For some, finding these answers can be tricky. In fact, developing a procurement function that properly answers this question is a relatively new concern for some companies – especially in organizations where change is met with a level of resistance. Of course, companies change at different rates, but the conversation remains the same: procurement is one of the best opportunities left for business success.
In preparation for the event, the ProcureCon research team has taken quite some time to identify critical content that Canadian procurement executives should absolutely have on the mind for future success. One key piece of information stood out consistently in research: understanding and acting on trends. In fact, this has become one of the key indicators for departmental advancement in 2017. Almost half (about 48 percent) of Canadian procurement organizations have taken steps to better connect with the overall goals of their company. With the influx of data and insight from other departments, procurement teams will be better equipped to tackle huge spend goals. Through this success, procurement executives have gained additional responsibilities. This attention has caused the role to take more of a consultative approach within company meetings and execution. Management looks to the procurement role to provide actionable advice based on complex data spending trends. With this increased expectation, procurement needs tips and strategies to navigate through the corporate weeds.
As procurement teams get more internal attention, it's time to better capitalize on this opportunity to be better recognized as a true source of value. One of the best ways to ensure internal support is by adopting technology that can help transform their work. As a cross-departmental position, procurement executives need to have a clear vision of success for specific categories as well as the company as a whole. Innovation then has to become one of the key drivers for procurement excellence. In addition to technological advancement, procurement leads have to be ready to adapt on a functional level. In other words, think of new ways to address your strategic approach to sourcing.
For example, with better tracking tools your mastery of data and analytics can take your department to the next level. As forecasting continues to play a huge part in your day to day, it'll be important to automate some of the work. Working with high volume data sets is part of the job, but it's time to make the data work for you by creating valuable business insights that will ultimately help your company with cost savings.
The ProcureCon Canada three-day agenda is filled with the information procurement executives need to ensure sourcing success. In fact, we'll have an emphasis on securing procurements role and future through the maintenance of key relationships with a dedication to innovation. With cross industry delegate representation, ProcureCon Canada gives practitioners an exclusive opportunity to meet face-to-face and benchmark with peers who are going through many of the same challenges. For the days, the Hyatt Regency will be a place of innovation, thought leadership and key networking that you can't get anywhere else. Join your peers at ProcureCon this April.
Download the full agenda by visiting the website: http://bit.ly/2jo38bJ.