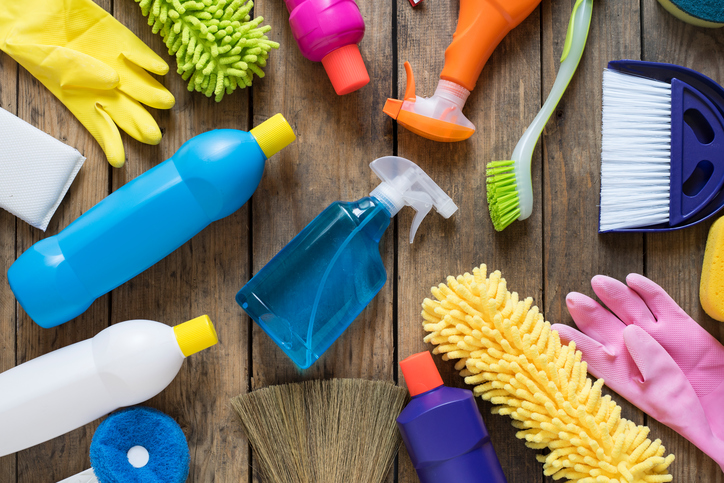 Three keys can bring your supply chain efficiency, prepare you for innovation and mark you as an industry leader.
By Vishy Visweswaran
With the shifting seasons, many consumers are renewing their commitment to the fresh, whole and sustainable foods that are trending within the food industry today. To best serve their needs, it is critical to take this season to "spring clean" your own supply chain protocols. Ensure this year's supply chain practices help inspire innovation, promote transparency and manage unpredictability, as well as profitability.
From quick service and casual dining restaurants to institutional food service, a strong supply chain and well-developed risk management strategy can put you in the position to lead your category this season. These top three agenda items should be on your spring cleaning list for a quick and fruitful reboot this year:
Take stock: A monumental challenge solved with superior sourcing
As today's leaders have already discovered, the guest of 2017 is "all in" fast and early. They want the freedom to customize their menu items, create their own food groups and comply with food choices that keep their own health and that of the planet top of mind. In response to this emboldened consumer, too many restaurants respond with knee jerk reactions to the latest "hot" ingredients, product introductions and promotional activities. Oftentimes, they react, without fully analyzing all potential fulfilment and execution choices, or the enterprise's wide impact of these choices.
Traditional supply chain strategy is only able to battle in silos without leveraging the power of the full team from supply chain and procurement to finance and menu management. This is a pity, as advances in technology have made it possible for companies to leverage data as never before. By providing all parties with the same, real-time data, technology can help teams uncover the true cost drivers of their products, reveal sourcing alternatives, evaluate "should costs" and continually optimize sourcing costs by being able to collaborate and make faster, data-driven decisions after quick and careful analysis of multiple sourcing and supply scenarios.
Realistically, spring, summer, winter or fall, your enterprise will continue to be challenged to improve food sourcing with reliable supply at best cost more and more frequently. However, with cross functional collaboration between departments, the supplier community and the tools to uncover true supplier cost structures for sourcing decisions, your supply chain can propel you to an efficient and successful supply chain.
Insist on transparency and 360-degree visibility
Intense competition, volatile commodities and dynamic promotional calendars challenge companies' attempts to increase market share and achieve profitability goals. The key to achieving a successful balance in spite of demand and market uncertainty is to insist on a transparent supply chain from end to end.
Advanced capabilities in supply chain technology allow users to leverage this visibility in a number of beneficial ways. With it, they are able to see market basket risk in real-time with the latest core and LTO volumes, receive and act on early warning signals as forecasts and supply needs change and make commodity decisions with full visibility by menu and store. Such advanced capabilities also provide a platform for forward visibility and collaboration with suppliers, including continuous supplier updates for true costs and reporting that quickly identifies top opportunities within the supplier community. According to APQC's recent benchmarking data, this supplier collaboration also significantly contributed to a reduction in errors and inventory carrying costs.
This is not your typical spring clean; rather it is a deep cleanse that leaves your restaurant along with your supply and distribution partners informed and poised to tackle the obstacles that can stand in the way of an optimal plan.
Deploy faster: Forward-looking decision-making processes
Once you make room for innovation and take action to promote transparency, be sure that the re-prioritizing you've done keeps your supply chain in pristine order.
No longer should unmanageably large and error-prone Excel spreadsheets, painfully long and complicated market tests and disjointed decision makers stunt your efforts to grow your brand and gain market share. This year, industry leaders are required to filter through an incredible amount of data in order to make decisions intelligently. Decide what to promote, when to promote it, where to promote it and where to source it with help from smart technology solutions.
The expertise and information required for effective decision-making typically reside within different individuals and incompatible information systems. Establishing a cross-functional team with the appropriate expertise and information to make decisions can be slow and costly. The ability to incorporate inline forecasts based real-time data is critical. While forward-looking forecasting information is available today, the cost of frequently refreshing data and redoing analyses is prohibitive.
An effective system enables managers to plan by rapidly evaluating multiple scenarios representing different operating decisions and/or business parameters, assessing trade-offs among the costs, service levels, lead times, markets served, product offerings and other areas associated with different operating decisions.
In the absence of the kind of technology that creates a strong and efficient restaurant, companies cannot create a supply chain that gives them the ability to innovate ahead of category trends. Industry excellence happens when supply chain leaders are powered with visibility and supported by technology-driven collaboration, while keeping the company's overall business goals front and center. While you take stock of your company this spring and prepare for a reboot, an accurate industry and financial forecast, flexibility and agility are the keys to bringing confidence to the supply chain.
Vishy Visweswaran is the chief technology officer for SCA Technologies, a company that provides next generation software to digitize sourcing and supply chains. Since 1999, SCA Technologies has enabled its clients to annually achieve more than $100 million in savings. For more information, please visit www.scatech.com.