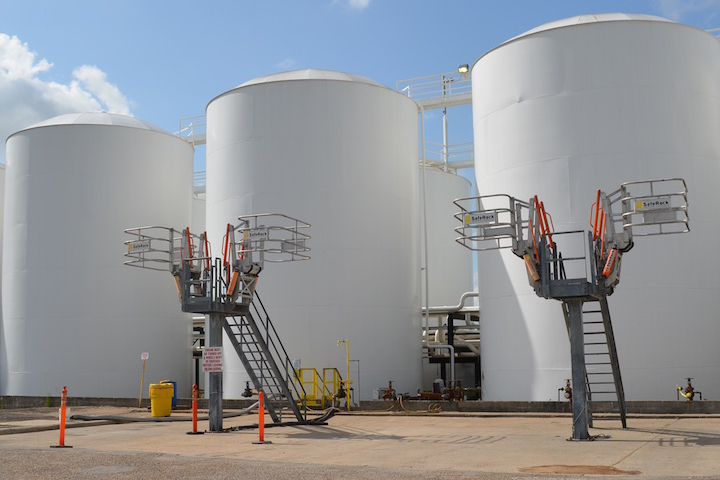 With a stronger focus on hydrocarbons and petrochemicals, recently rebranded Contanda hopes to create a new legacy in the liquid storage space
By Tim O'Connor
Companies have relied on Contanda's reliable liquid storage solutions for more than 70 years. "We are part of our customers' supply chain," President and CEO Jerry Cardillo says. "We are the logistics optimizers. We are part of the value chain that makes them either more efficient or less efficient."
Contanda is a critical link that holds together clients' supply networks. The company provides custom-built storage tanks, filtration, in-tank blending, and import and export services, among others. Each solution is developed specifically for that customer to ensure it meets their operational needs. Whether it is developing a specific blending process or operating a terminal 24/7 so that trucks can deliver overnight when there is less congestion, Contanda prides itself on offering flexible services. "We're customizing down to the terminal and the customer," Cardillo says.
Even as it undergoes a rebranding and adjusts its capabilities to better serve the petrochemical market, Contanda promises not to lose sight of the customer services values that made it a leader in the liquid storage space.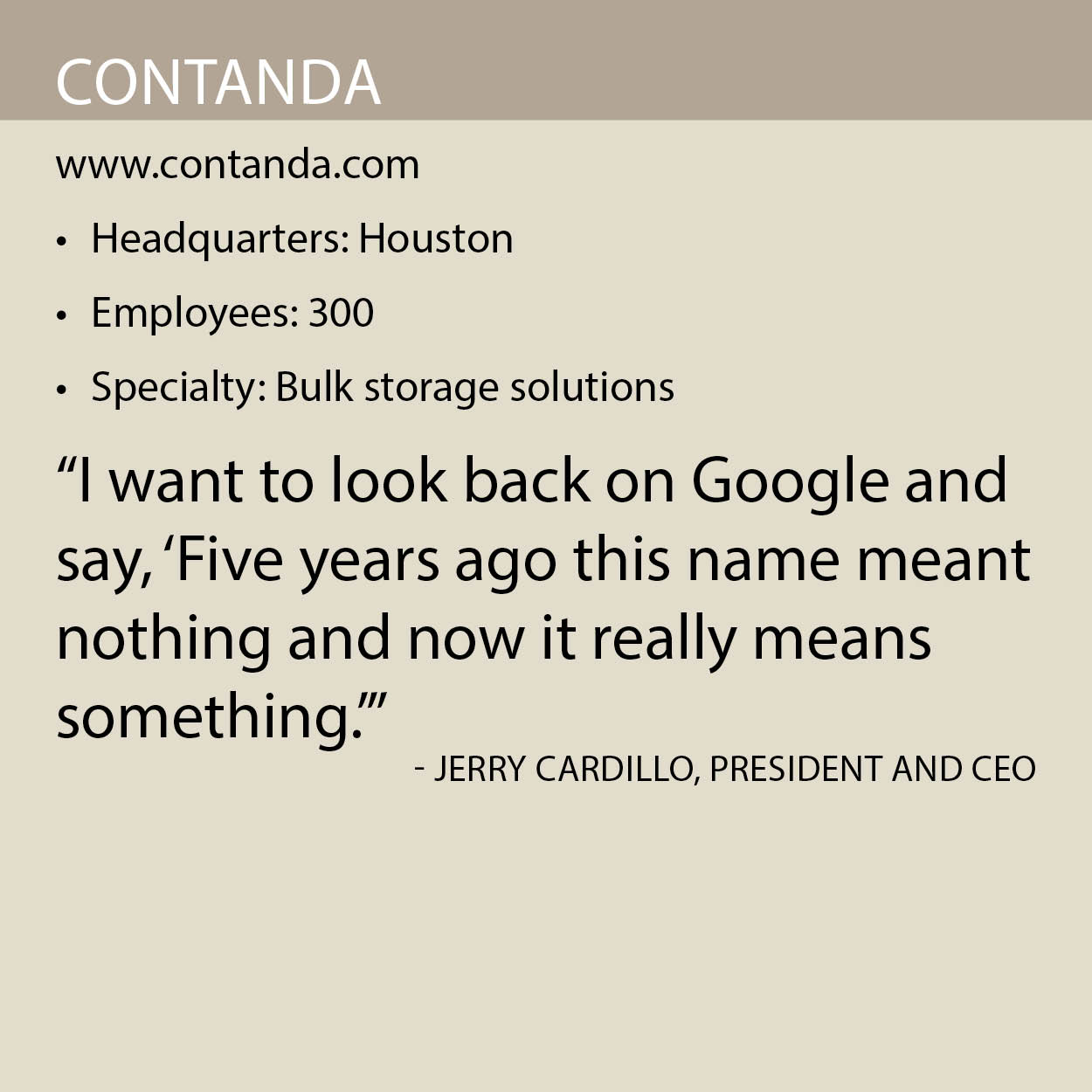 Brand Transition
Contanda began in 1940 as Industrial Molasses Co., a family-owned molasses-trading business, before being purchased by ED&F Man. In 2009, ED&F Man took the business public as Westway Terminals. Three years later, European private equity group EQT purchased Westway Terminals and took it private, setting the stage for the latest evolution of the company.
It began with a name change that signaled a new direction for the company. Westway Terminals announced in 2016 that it would become Contanda.
When rebranding, companies often search for a name that evokes inspiration or ties into one of their values. But with "Contanda," its insignificance was an asset. Cardillo had three primary goals in selecting a new brand: a word that wasn't already in use as a domain name, something that could be represented in three syllables or less and something that had an inspired, sharp logo. "I just wanted a name that meant nothing when you Googled it," Cardillo says. "I want to look back on Google and say, 'Five years ago this name meant nothing and now it really means something.'"
The team looked through about 400 names before settling on "Contanda." "Contanda felt totally unique," Cardillo says.
The name change allows Contanda to forge a new path as a leader in bulk liquid storage. The company has long provided liquid storage solutions for specialty chemicals, acids, base oils, molasses and fertilizers, but it sees an opportunity to expand its existing customer base in the energy market by increasing its capacity for substances such as biodiesel fuel. "We wanted to branch out our product lines and get more focus on hydrocarbons and petrochemicals," Cardillo explains.
The shift toward the energy and petrochemical markets will require Contanda to increase the number of products it supports. Currently, the company does not handle most kinds of diesel, gasoline and various petrochemicals such as ethanol, but Cardillo believes it will offer storage solutions in each of those areas in the future. "We're going in the direction where we see growth and potential," he says.
Contanda's push for the petrochemical market comes during a period of reduced investment in the domestic energy market. The abundance of natural gas has depressed oil prices and forced companies to rethink their strategies. Simultaneously, the rise of hybrid and electric vehicles has decreased demand for gasoline. As a result, Cardillo believes most of the demand for hyrdocarbons will come from overseas.
With 7 million barrels of storage capacity across 15 terminals primarily located near major ports, Contanda is well positioned to serve that need. The company is also planning to build new facilities that will have multiple ship docks and include pipe connections into the market, allowing it more flexibility to provide export access for liquids to other countries.
Moving Operations
Even before it changed its name last year, Contanda had begun to leave behind its legacy as Westway Terminals. The business had long been centered in New Orleans, where the ED&F Man offices are located. But Contanda realized that if it wanted to make real gains in the hydrocarbon and petrochemicals market it needed to go where the customers are located.
Contanda already operated three terminals in Houston with a combined 3 million barrels of capacity – representing 40 percent of the company's total storage space. The Texas city is the center of the energy industry, with ample available office space and a strong workforce to hire from, so it made sense for the company to select it as its new headquarters in 2016.
Beyond moving its offices, Contanda is already expanding its presence and capabilities in Houston. In November, the company acquired Inbesa America Inc., a private steel terminal based in Houston with a strong focus on rebar. Although Inbesa America specializes in steel, its assets and capabilities made it an attractive complement to Contanda's efforts in liquid storage. "We would like to grow that business and expand our footprint in liquids combined," Cardillo says. "It's been a very interesting acquisition for us and a good one."
Houston represents perhaps the largest opportunity for growth, but Contanda is not neglecting its other facilities. Cardillo says its terminals in Stockton, Calif., Baltimore and Grays Harbor, Wash., could all see significant expansions in the coming years.
Any upgrades at those facilities are likely to include automation, an increasingly important focal point for Contanda. Select terminals are already automating some functions such as work order processing, tank inventory levels, blending and truck loading. Cardillo sees it as part of the company's future. "We're working on technology every day," Cardillo says. "I have to differentiate ourselves from our competition and I think technology allows us to do that."
Technology plays a key role in Contanda's efforts to expand its presence in the energy market, but equally important are the people guiding that technology and forming relationships with the clients. Those employees are being relied upon to elevate their skill sets to serve a new customer base. "The hydrocarbon and petrochemical space is different than the space we're in today and it's going to require a different diligence level," Cardillo says.
"It's a great opportunity to transform our company into a premier player in the business world," he adds.