Service Corporation International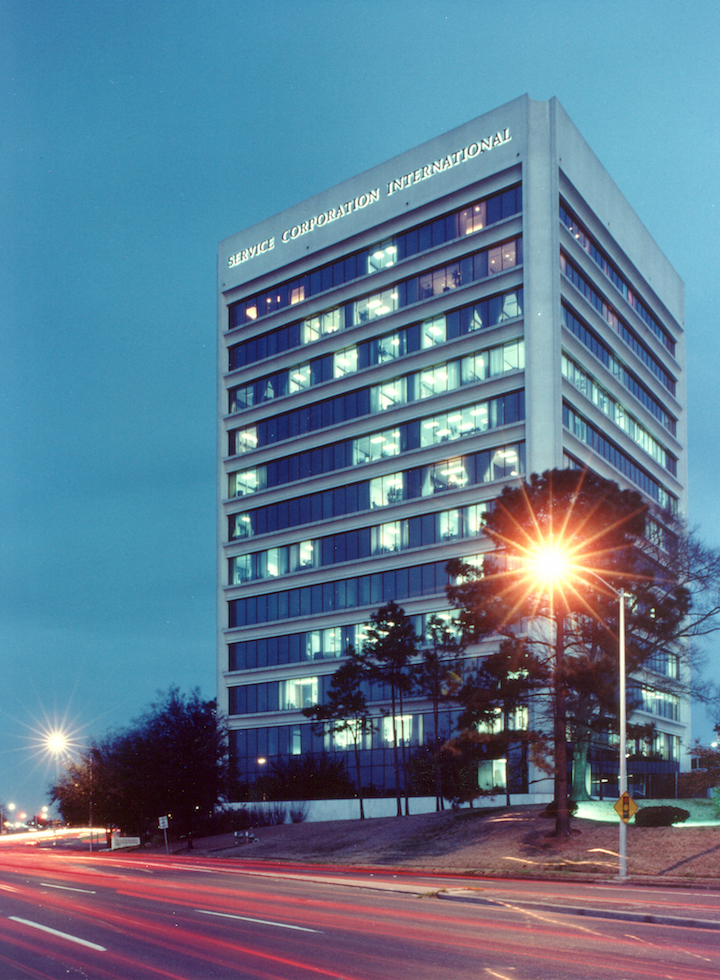 SCI's three-year 'roadmap' will bring savings and new talent to its operations.
By Alan Dorich
It is always a difficult time when a family loses a loved one. Service Corporation International (SCI) strives to make it easier. "We try to take some of the administrative load off of our locations so they can do what they do best, serve the families," Sr. Managing Director of Procurement and Supply Chain Rone Luczynski says.
Based in Houston, SCI is North America's largest provider of funeral and cemetery services. The company has spent the last seven years focused on streamlining and making its supply chain more efficient, Luczynski says.
In 2013, SCI completed a five-year plan that allowed it to significantly cut costs and expenses,. In 2016, the company started its journey on a three-year "roadmap" to improve purchasing for its more than 2,000 funeral homes and cemeteries in 45 states, eight Canadian provinces, the District of Columbia and Puerto Rico.
SCI carried over some areas of focus from the five-year plan into its current one, Luczynski notes. "The first five years were about people, process and technology," he recalls, noting that the company's focus on people never ends.
"We're always looking to improve talent, provide education and training," he says, adding that the three-year plan includes a talent development work stream. "That's one of the top issues for chief procurement officers around the world. We've invested in our people."
SCI also continues to invest in process improvement to improve its work with families, as well as technology. But it has already made some tremendous improvements, Luczynski asserts.
The company recently implemented Oracle Fusion for its accounting process and has made advancements with its mobile technology and computing for its sales force. "We invest a lot in technology to make their lives easier," he says.
"Our IT department, our pricing department and our process analysis department also have enhanced the quality of our data," he says, adding that SCI invested in business intelligence tools, including Tableau and Microsoft PDW.
"We have a lot more tools now than we had before," Luczynski says. "We've invested in the company where it makes sense."
Exceeding Expectations
In the first year of its three-year roadmap, SCI further improved its end-to-end supply chain by driving additional savings; enhancing processes, data and reporting; and improving its supply chain management capabilities. And the company is coming in ahead of plan.
"We were able to take a lot more dollars out of the system because the project's core started and came to fruition throughout the course of the year," Luczynski recalls.
SCI also changed its strategic sourcing method. In the past several years, it utilized its own internal sourcing process. "We formalized the RFP/RFP here, but we did it with our own internal tools," he explains.
The company ultimately chose Coupa as its procure-to-pay partner. "We were able to buy their strategic sourcing model and use their integration," he explains.
KPMG also played a part in this process. "By using KPMG, we got a lot of best-in-class benchmarking data," he recalls. "We were able to use their data to find where we were able to improve ourselves."
Making Upgrades
SCI's initiatives also include developing a framework to improve the talent on its staff. "When I got here, we didn't have any category management or procurement buyers on the direct merchandising side," Luczynski recalls, adding that the company previously did not employ a large team with fleet experience.
Since then, "We've doubled the size of the department," he says, adding that Director of Business Support Services Julian Davis, Director of Merchandise Scott Sayes, and Director of Indirect Procurement Christopher Jones have been key to recruiting and training new people at SCI.
"They're highly talented folks," Luczynski says, adding that Davis also oversees strategic initiatives, and Sayes has previous experience as a former vice president of retail.
SCI also has moved to a center-led strategy and implemented many processes and tasks that it previously did not perform. Today, "We oversee inventory control, which we never owned," Luczynski states. "We're also assisting other departments with their procurement."
Staying On Target
SCI has multiple targets for 2017, Luczynski says. "We have projects that are in the roadmap and have projects that are outside the roadmap," he says.
The firm also will keep focused on strategic sourcing and talent development, as well as its procure-to-pay process. "We're looking to integrate that with our POS system to make it easier on our locations to order products," Luczynski says.
SCI also will continue its conversion to Oracle Fusion. "That went live this past July and went extremely well," he says. Although this was an accounting project, key members of the Supply Chain team were involved as well.
The process involved replacing a 21-year-old financial system. "The accounting department led a cross-functional team which did an RFI and RFP instead of going with their typical mainframe," Luczynski recalls.
SCI chose Oracle Fusion, which required it to reengineer many of its accounting and business processes to be best in class. "Not only was it something that was beneficial from a cost benefit standpoint, but it was extremely beneficial to get to a better place," he says.
Building the Network
SCI has deep roots in the funeral and cemetery services industry. Founder and Chairman Emeritus Robert L. Waltrip started the company in 1962 after growing up in his family's funeral business and working as a licensed funeral director.
The company initially operated with a business plan based on efficiencies of scale. SCI reduced overhead costs by sharing resources between three to four funeral homes in a region that included embalming, accounting, transportation and personnel.
This method proved successful in Houston, so Waltrip and his associates brought the strategy to other markets. It was the beginning of a three-decade period of expansion that would create a North American network of nearly 1,400 funeral homes and cemeteries by the end of 1992.
In 1993, the company acquired death care firms in Australia, the United Kingdom and France, as well as holdings in other European countries and South America. At the end of 1999, the company's global network numbered more than 4,500 funeral service locations, cemeteries and crematories in 20 countries.
SCI also continued growing its North America presence by purchasing more businesses. By the late 1990s, the marketplace had become competitive with other companies buying death care businesses. Purchase prices became inflated, corporate debt levels grew, access to financial markets disappeared and it became apparent to all players that the dynamics of the business expansion model had changed.
Refining the Business
SCI realigned its priorities and implemented initiatives to reduce overhead, pay down debt and increase its cash flow. In the process, the company reassessed the value of its global expansion. "While foreign operations had once shown promise, it was clear that nearly 70 percent of SCI's revenues were generated by operations in the United States and Canada.
In 2000, SCI began divesting many of its offshore businesses and North American funeral homes and cemeteries that were underperforming or did not fit its strategy. As it refined its network and introduced name-brand funeral services in the early years of the new century, the company also made significant improvements to its financial condition and infrastructure.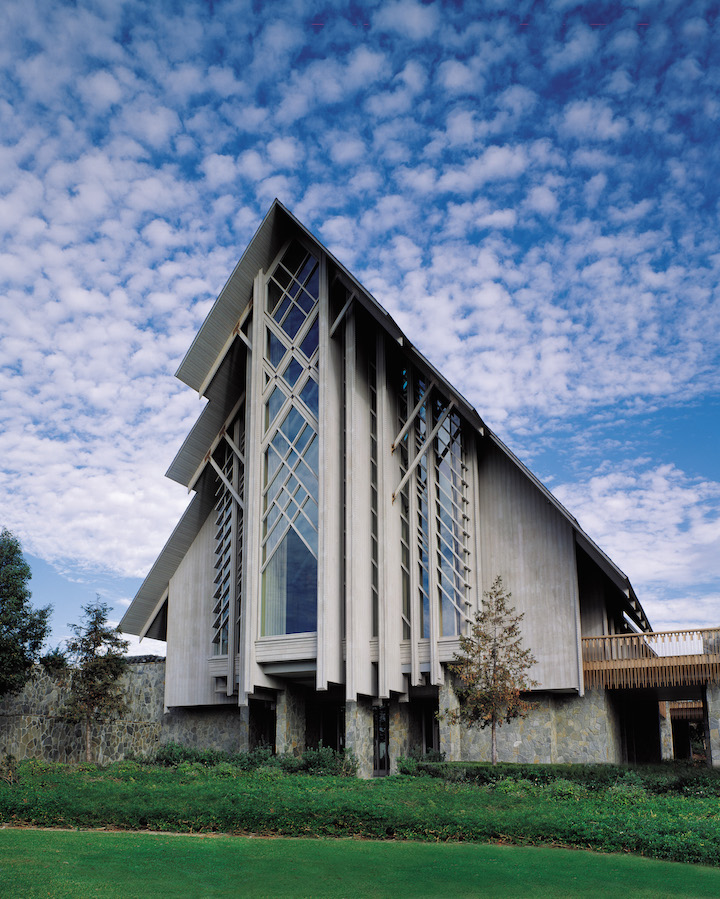 From 2002 to 2006, SCI reduced its net debt by more than $1 billion, increased operating cash flow and simplified its field management organization, allowing it to improve efficiency, performance and accountability. It also improved business and sales processes, tightened internal controls, strengthened corporate governance standards and established the finest training and development system in its industry.
By 2006, the company was operating at a profit, with robust cash flows and resources and the most efficient infrastructure in its history. SCI soon acquired its largest competitor, Alderwoods Group.
That addition of more than 600 funeral homes and cemeteries in the Alderwoods network provided an expanded geographic footprint that enables SCI to service families in 44 states, the District of Columbia and eight Canadian provinces. It acquired Keystone North America four years later. With solid financials, exclusive products and customer benefits, favorable demographics and best-in-class policies, training and professional standards, SCI is in an excellent position to provide North America's finest death care services for generations to come.
Best Brands
SCI's brand portfolio gives it a competitive advantage. The brands provide families with a full range of choices, from the simplest funeral arrangements to elegant ceremonies requiring intricate planning and unique features or events.
These include Dignity Memorial. As North America's largest funeral, cremation and cemetery services, the Dignity Memorial network is the name families turn to for compassionate and professional final arrangements.
Its Dignity Planning brand offers a tool to help simplify final arrangement planning. There's no time like the present to make tomorrow easier for all.
National Cremation Society also offers cremation services. Founded in 1973, NCS is the nation's oldest and largest cremation service.
The company also has its Advantage brand for clients that are seeking traditional yet simple services. Advantage locations offer an economical alternative to traditional funeral homes with a limited selection of basic funeral services and merchandise.
Funeraria Del Angel caters to markets with large Hispanic populations. These locations pride themselves in caring for families with dignity, respect and a keen understanding of cultural needs.
SCI also has its Making Everlasting Memories Brand. Making Everlasting Memories helps to celebrate life and life events by preserving life stories to share with friends and family around the world for current and future generations.
Its Neptune Society brand offers cremation services for price sensitive customers. Operating in nine states, the group is known as Trident Society in all California locations except Los Angeles, San Luis Obispo, Santa Barbara and Ventura Counties where it is known as Neptune Society.
Being Better
SCI has yet to set in stone its plans for 2018, but Luczynski expects it to continue its strategic sourcing and talent development initiatives. "We'll work on master data management, supplier relationship management and contract lifecycle management," he predicts.
As for the future for SCI's supply chain, "We still have a lot of opportunities to help the other departments," Luczynski says. "One of our focuses will be to be a better partner and help the departments reduce their costs and procurement."
Technology will continue to be a focus as well, as SCI is looking at next generation robotics for tactical and transactional processes. "Thirty percent of our utility invoices for example go through robots," he says.
"If you have services like waste or pest control, it's the same amount every month for every location," Luczynski says. "You don't need a human being to process that."
Giving Support
Service Corporation International (SCI) is committed to its communities. "We are a Team Sponsor of the American Diabetes Association Tour de Cure event, and we proudly sponsor a number of community programs designed to keep families safe, honor those who serve and comfort those who grieve," it says.
Members of the Dignity Memorial network of funeral, cremation and cemetery providers offer several of these programs. "Along with SCI, Dignity Memorial providers are committed to helping families create memorial services that will be long remembered for the manner in which they pay respect to the unique lives that have meant so much to family and friends," the company says.
"Individually, employees at each of our funeral homes and cemeteries are dedicated to the communities in which they live and work," it says. "We host community celebrations for public holidays such as Veterans or Remembrance Day, state or provincial anniversaries and city remembrances.
"We also sponsor community blood, coat, book, shoe and blanket drives," it says, noting that its corporate office and local firms support the United Way.
SCI also has given support to the American Diabetes Association and the Canadian Diabetes Association. "Our mission is to mobilize the diverse resources of the Dignity Memorial network to fight this disease in our communities and in the lives of our associates," it says.
Its Dignity Memorial providers also contribute to Donate Life. "Through our sponsorship of the Donate Life Rose Parade Float, we honor the lives of remarkable organ and tissue donors who have made a difference by saving and healing lives in their passing," it says.