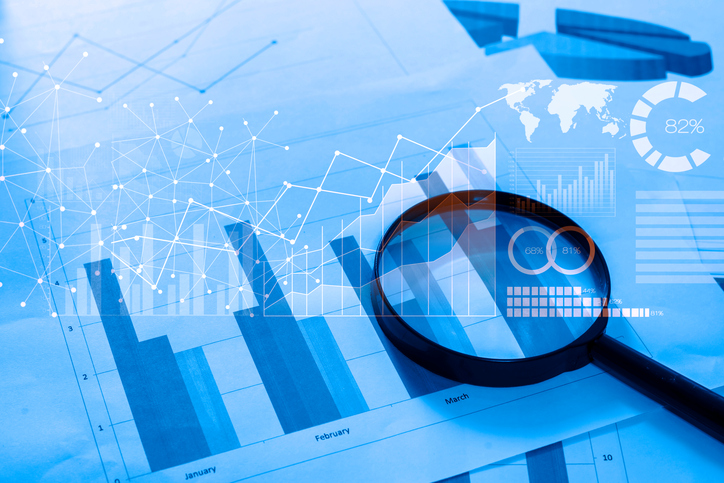 Changing Dynamics
By Shamanth Shankar
As a retailer, manufacturer and distributor, when we look at a product we also see the information that goes under the hood. Right product data not only powers delivering the right product at the right time to the right customer but also guides the customer throughout their purchasing lifecycle. From personalized marketing through a sale, managing product data is a key business objective for retailers, manufacturers and distributors.
Brian Monahan, co-founder and chief evangelist of NewCo, and former top marketer at Walmart.com says, "We grew sales by a couple of billion dollars powered by personalized marketing. It works." Boston Retail Partners in its 2016 Special Report says, "As retailers are scaling up their digital strategy, 'faux omnichannel model that doesn't execute as promised and risks disappointing customers." In A 5-Point Best Practice Process to Improve Product Data Accuracy, 1WorldSync states, "The persistent problem of inaccurate data shared between manufacturers and their trade customers is an enduring and significant problem that demands industry resolution."
Product Information Management – Central to Supply Chain
The foundation is correct, completed and contextual product information, from onboarding data during manufacturing to creating personalization in marketing to providing endless-aisle experience during sales. Applications across the supply chain depend on the core product information. This is where product information management (PIM) solution comes in: providing an ability to integrate with ERP, PLM, MRM, WCM, e-commerce, marketplaces, data pools, digital asset management systems, marketing resource management systems and automating business process while governing and enriching product data.
How do you adapt to increasing direct consumer interaction?
Information flow of products from a manufacturer to a customer is no longer a linear process. Every segment of the operational supply chain wants a direct interaction with the consumer or a feedback from downstream in a nonlinear way to maximize their business objectives.
Some of key business and IT trends that we are observing are highlighting how retailers, manufacturers and distributors adapting to changing consumer preferences:
Social media will continues to heavily influence product decisions
Omnichannel engagement and consistent cross-channel shopper experience
Content rich experiences
Consumers and sales associates using mobile devices to learn about product information and make purchasing decisions
Ever increasing product changes and churn
Next Generation Product Information Management Solutions
In the Reinvent Product Innovation To Revive Your Brand webinar from research firm Forrester, the company says, "We see a 30 percent to 50 percent churn in product portfolio from year to year — as much as 70 percent in toys. As much as 50 percent of revenues for retailers and brands can depend on new products in the portfolio."
These new trends are shaping how the next generation PIM solution needs to evolve to be able to:
Onboard semi-structured and unstructured content along with Structured data to be able to see through the data that we don't know yet.
Discover, manage, govern, and analyze data, transactions, interactions and policies from both internal and external sources to harness interactions.
Provide dynamic governance for speed and agility, required to compete for customer retention, customer acquisition and profitability.
Current PIM solutions focus on improving the quality (trust) of data. Next generation PIM solutions will bring relevance (right governance at the right place and time) and insights (having tools that can help infer data from past, present, and competition) to enable businesses dynamically adapt to increasing non-linearity in product information supply chain.
Shamanth Shankar is the director of marketing at Riversand Technologies Inc. Extensive business experience in supply chain, and consulting has aided him to see value in software solutions empowering operations. He received a MBA from Rice University, MS from Texas A&M University and B.Tech from IIT Madras, India. He can be reached on LinkedIn at – https://www.linkedin.com/in/shamanthshankar and on Twitter @shamanthshankar. For more information about Riversand, visit: www.riversand.com/contact/.