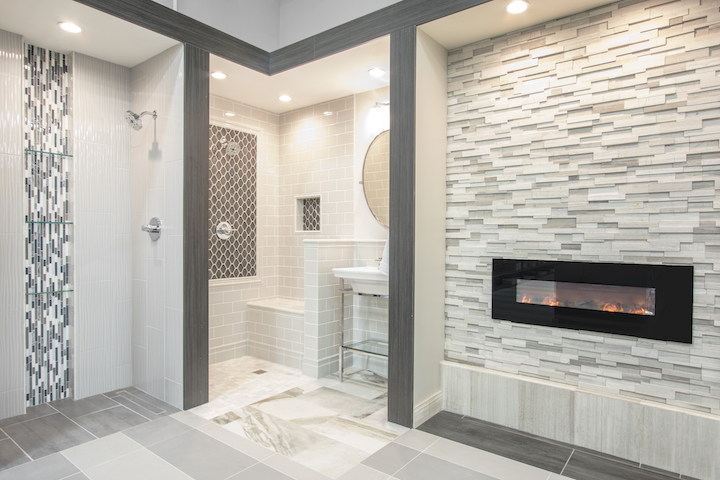 The Tile Shop opens new stores and plans for future growth.
By Kat Zeman
With more than 4,000 products from around the globe, Plymouth, Minn.-based The Tile Shop has something for everyone. The company is a specialty national retailer of manufactured and natural stone tiles, setting and maintenance materials and related accessories.
It operates 133 stores in 31 states and the District of Columbia and plans to open five more stores by the end of the year. Its long-term goal is operate more than 400 stores. "We have invested significant resources to develop our proprietary brands and product sources and believe that we are a leading retailer of stone and ceramic tiles, accessories and related materials in the United States," says Joyce Maruniak, senior vice president of supply chain, transportation and manufacturing operations. "We source from roughly 200 vendors in 18 countries."
The Tile Shop's products include an assortment of natural stone tiles such as those made of marble, granite, quartz, sandstone, travertine, slate and onyx. In addition, the company sells ceramic, porcelain, glass, cement, wood-looking and metal tiles. The majority of its tile products are sold under the proprietary Rush River and Fired Earth brand names.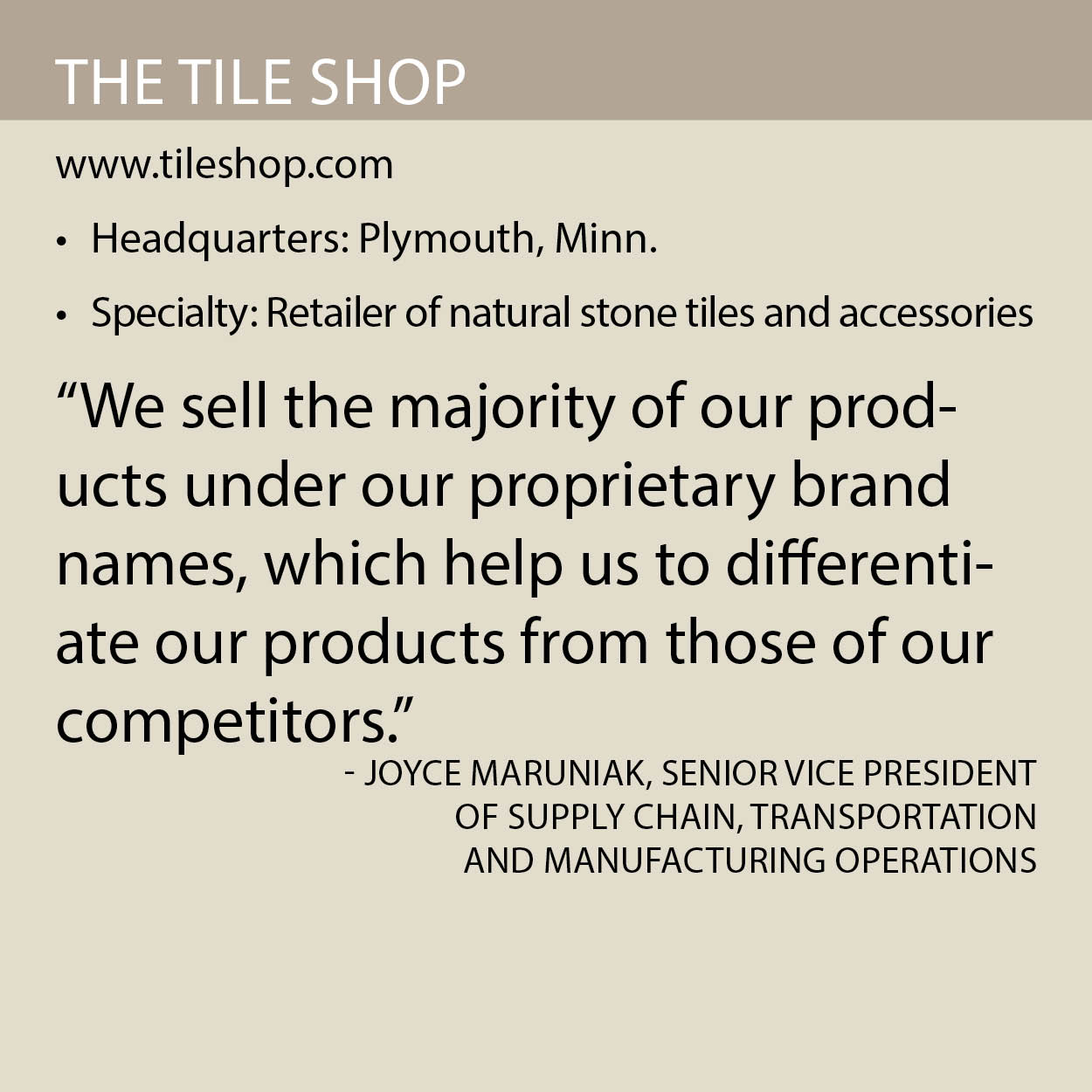 "We purchase our tile products, accessories and tools directly from our network of vendors," Maruniak says. "We manufacture our own setting and maintenance materials, such as thin-set, grout and sealers under our Superior brand name, as well as work with other vendors to manufacture private-label products."
A Different Experience
In addition to its broad assortment of products, The Tile Shop prides itself on offering attractive prices, its worldwide sourcing abilities for products, exceptional customer service and the unique customer experience at its stores.
Thanks to its long-term relationships with vendors, the company is able to work with them to design exclusive products. "We sell the majority of our products under our proprietary brand names, which help us to differentiate our products from those of our competitors," Maruniak says.
In addition, The Tile Shop can maintain competitive prices by purchasing its products directly from producers and by manufacturing its own setting and maintenance materials. "We offer products across a range of price points and quality levels that allow us to target discrete market segments and to appeal to diverse groups of customers," Maruniak adds.
The Tile Shop stores, which average 20,600 square feet, offer customers a unique shopping experience by showcasing up to 50 different types of home vignettes. These include bathrooms, kitchens, fireplaces and foyers. "Our showrooms are designed to provide our customers with a better understanding of how to integrate various types of tile in order to create an attractive presentation in their homes," Maruniak says.
Last year, The Tile Shop introduced new store formats with more design stations, new merchandising strategies and expanded accessories. "The format is performing very well," Maruniak says. "Our focus is to continuously improve our customer experience."
When it comes to customer service, all sales personnel are trained in the technical and design aspects of The Tile Shop's products. The company also offers weekly do-it-yourself classes on a variety of topics in all of its stores.
"From the time that you first visit us, whether online or in store with our beautiful vignettes and unique assortments, you are treated to an uncommon individual level of service that helps you imagine 'what if,'" Maruniak says. "This continues with incomparable support through the final design, purchase and after sale if needed."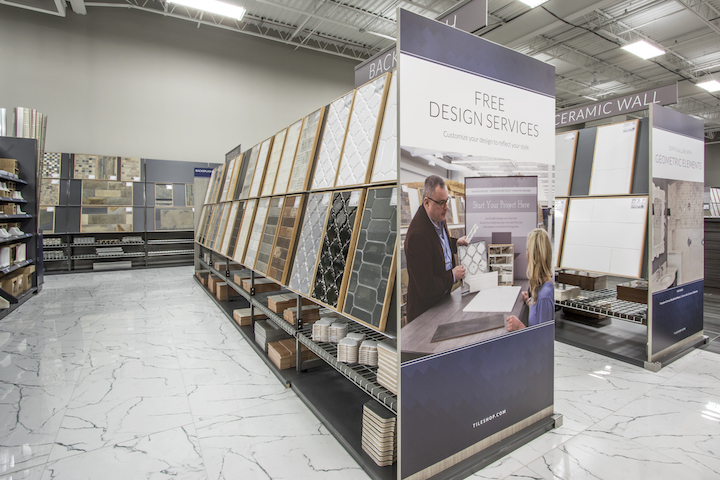 Eye Popping
The Tile Shop has long had a strong online presence. Its website offers a broad range of information regarding tile products, setting and maintenance materials and accessories. But it recently got better.
Last year, the company introduced a new Digital Design Studio. Using 3-D technology, this online tool allows people to virtually design the layout of a room. Also available in-store, the digital platform enables customers to customize room design using The Tile Shop products.
"It helps people visualize a custom layout," Maruniak says. "This tool, along with investments in technology, product assortment and retail talent, helped drive an impressive increase in comparable store sales of approximately 7.5 percent in 2015 and 2016.
The Tile Shop services its retail locations from five distribution centers in Michigan, Oklahoma, New Jersey, Virginia and Wisconsin. Aside from customers looking to redecorate their homes, the company caters to a variety of trade professionals including general contractors, interior designers, flooring installers and custom homebuilders.