Boston Children's Hospital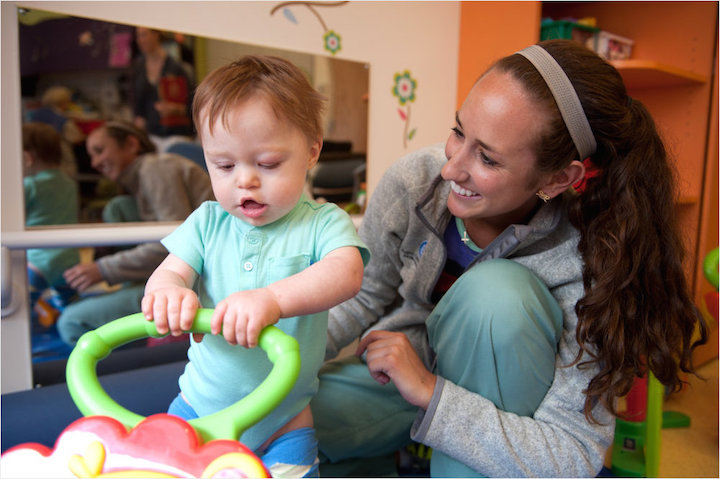 Boston Children's Hospital is enhancing and updating its supply chain information technology.
By Kat Zeman
Since accepting the position as director of supply chain administration at Boston Children's Hospital, David Walsh has been busy exploring new methods for utilizing existing technology as well as implementing new systems. "We're trying not only to enhance our technology but to maximize it," he says. "A lot of times you have the tools, but you're not using all of them."
As one of the larger pediatric medical centers in the United States, Boston Children's offers a wide range of healthcare services for children that include cancer care, cardiology, gastroenterology, neonatology, nephrology, neurology, orthopedics and urology.
The 404-bed hospital receives roughly 25,000 inpatient admissions each year and its specialized clinical programs schedule about 557,000 visits annually. Last year, the hospital performed more than 26,500 surgical procedures and 214,000 radiological examinations.
"We're No. 1 in the country for pediatrics," Walsh says. "We have a broad spectrum of services and a very big research community. I can't think of what we don't do here when it comes to research." The hospital's research program is the largest in the country at a pediatric medical center. It has made advances in stem cell, neurobiology and genetics and genomics research, he adds.
A Centralized System
Prior to Walsh's arrival, the hospital did not have a centralized database for contracting. It used various department-specific systems in supply chain. Walsh introduced the hospital to Prodigo.
"We've been working with various departments to develop it," he says. "We want to allow for a contract approval workflow process that can be tracked at every step of the way."
Prodigo is a software platform with a variety of features that has been under development for the past three years. Some of its recently added features include "contracts" and "electronic data interface." Though hospital staff has been using Prodigo as a repository for almost a year in supply chain, its features became fully operation in July. Staff will be trained on the new system prior to use. The database was developed by Orlando, Fla.-based Prodigo Solutions, a healthcare transformation company that helps healthcare providers reduce supply chain costs through a variety of technological solutions.
The database allows hospital employees to better visualize spending and leverages their purchasing power through improved transparency and product standardization. It is a secure, one-stop, compliant database that delivers a standard shopping experience across all vendor content.
It drives its users to preferred purchasing channels while also delivering real-time transparency and cost control to all purchasing activity occurring across the enterprise supply chain. "It tracks savings and compliance," Walsh says. "It can match up that we are paying contract price and it will take our purchase history and track the savings."
It is also capable of storing each of the hospital's vendor contracts, anything from real estate to utilities, and all hospital departments can use it. It offers its users various conventional features like expiration dates and sorting capabilities.
Boston's Basket
Boston Children's has further enhanced its purchasing process by upgrading its electronic catalog for vendor orders, called the "market basket," which also falls under the Prodigo flag. Among other things, it tracks the total cost of all goods and services that the hospital must buy to provide care. It uses a fixed set of contracted items and compares them with how much those same items would cost if purchased from a non-approved vendor.
Boston Children's started using the market basket about two years ago, but its contents have tripled in size during the past six months. "Before that, we would enter the information into the computer and search for pricing with the buyers sourcing product."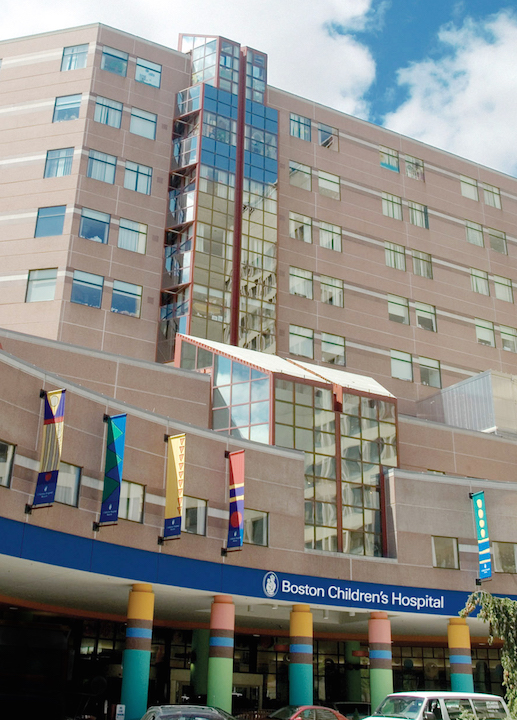 When an order is placed, the market basket transmits it directly to the vendor. "And we get an electronic invoice back instead of doing manual entry," he adds. "It's just like Amazon. The users see what they're getting and everything flows electronically through to vendor payment."
The market basket is also popular with the hospital's research community, he says. Scientists use it to select vendors such as comparing labs when they are genotyping, the process of determining differences in the genetic make-up of an individual by examining his or her DNA sequence and comparing it to another individual's sequence or a reference sequence. "We have it set up so they don't have to go to the company's website," Walsh says. "They go directly into the market basket and select a vendor and they're able to put their sequencing in."
Just In Time
When it comes to managing inventory, Boston Children's is also enhancing its existing system. It uses a just-in-time inventory system designed to increase efficiency and decrease waste by receiving goods only as they are needed in the production process, thereby reducing inventory costs.
PAR Excellence is an automated replenishment system that removes caregivers from the inventory process. Utilizing the latest technology, the system uses weight sensors to identify supply usage as it occurs. "Let's say that when you get down to five pounds, it orders more automatically," Walsh says. "But it could be set at any level for any product, depending on how critical the product is."
The hospital is now in the process of adopting PAR Excellence's mobile module that allows providers to scan a bar code and the system will track expiration dates and serial numbers and has the ability to transmit that information into the billing system and medical records. Currently, the system is being used only by the cardiology department.
"This is one of the ways we are enhancing the technology we have," Walsh says. "We're preparing to roll it out to other departments this fall."
Walsh says that the general reaction to some of the changes implemented by his department in the past two years has been positive. "We have received a lot of support from the administration," he says.
"Instead of being a transactional department, we have become a resource that allows the caretakers to take care of the patients and we can do the legwork," he adds. "They realize what we could do for them. In the last year-and-a-half, it's become a different world. People now reach out to us. The importance of our jobs is going to continue to grow."
Achievement and Awards
U.S. News & World Report named Boston Children's the No. 1 pediatric hospital in the nation on its 2017-18 Best Children's Hospitals list. In addition, the hospital ranks first in gastroenterology & GI surgery, nephrology, neurology, orthopedics and urology. It ranks second in cancer, cardiology and heart surgery, diabetes and endocrinology and neonatology and third in pulmonology.
This summer, Boston Children's also received the Healthcare Supply Chain Achievement award from the ECRI Institute, a nonprofit organization dedicated to the discipline of applied scientific research to discover which medical procedures, devices, drugs and processes improve patient care. Roughly 3,300 hospitals were considered for the award, but only 11 got it, Walsh says.
"They want an organization that demonstrates excellence in spend management, best practices and operation efficiencies," he says. "It was justification to our staff who have been working hard for the last year-and–a-half so they could see the fruits of their labor. I think it's a reflection of the work we are doing with our customers."