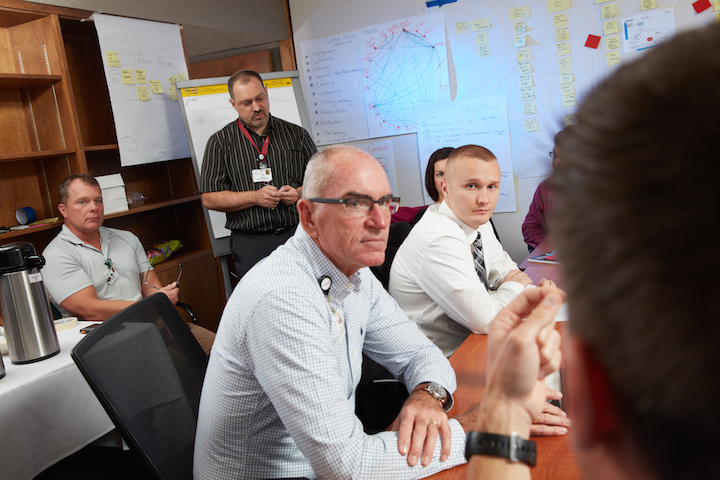 Covenant HealthCare leans into the supply chain challenges within the facilities it operates.
By Jim Harris
With more than 100 years of history, Covenant HealthCare is an independent, locally owned and operated organization supporting multiple locations throughout mid-Michigan – this provides both advantages and challenges.
"Having to support supply chain management in an older infrastructure can be a bit of a challenge, but what I think is nice about our environment here, especially from a supply chain leader perspective, is that as an independent organization we have the ability to craft solutions with more flexibility and creativity than larger systems," says Mike Rossi, director of supply chain for the Saginaw, Michigan-based health system.
Covenant HealthCare formed in 1998 following the merger of two long-standing local hospitals into a single entity. Both hospitals were established in the late 1800s and underwent a number of building projects and renovations in the decades before the merger.
Soon after merging, Covenant HealthCare closed an 18,000-square-foot warehouse used to store and distribute supplies, transitioning to a stockless supply model.
The hospital receives shipments six days a week from healthcare logistics provider and supplier Owens&Minor, which picks the items and places them into totes. The totes, which are labeled based on the nursing unit or floor where they will be used, are delivered by Covenant supply chain staff to their destination.
Supplies are replenished in one of three places: an Omnicell automated supply dispensing cabinet; a wall-mounted bin system; or a wire cart. Some of the hospitals' nursing units use all three storage methods, Rossi notes.
Covenant HealthCare uses the Infor/Lawson enterprise resource planning (ERP) system to automate its stocking and ordering processes. For the items stocked in carts and bins, staff members use radio-frequency (RF) handheld devices to scan and count supplies needed in each nursing unit or another part of the hospital. This information is then electronically transmitted to Owens&Minor.
Nurses using the Omnicell system press a button when they take an item, which in turn decrements inventory; each time the button is pushed, Owens&Minor receives an order to restock that item based on reorder points, Rossi says.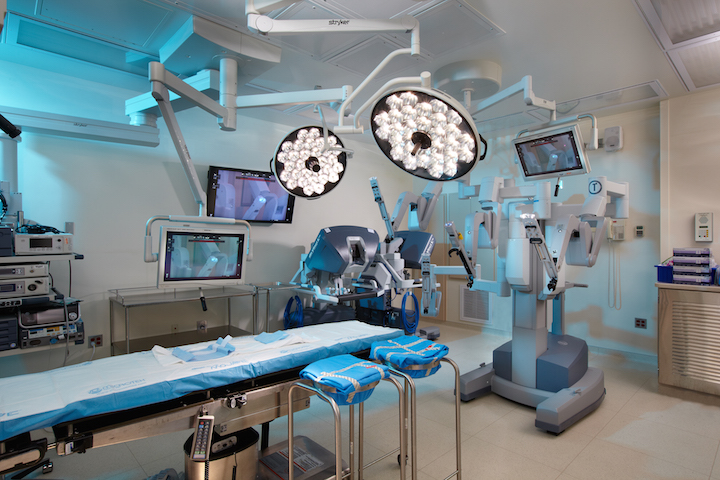 Investing in Lean
Covenant HealthCare regularly invests in its supply chain staff and operations. Along with the leadership team, the organization's supply chain staff includes an Infor/Lawson application specialist, contract analyst, contract administrators, inventory control technicians, procurement specialists, accounts payable technicians and materials resource utilization specialists. "In a service support department like supply chain, all these roles require a daily demonstration of high-level customer service skills in dealings with both our internal and external customers," Rossi says.
The supply chain team also includes a clinical quality product value analysis administrator, a registered nurse who serves as a liaison to the medical staff. "Supply Chain is charged with driving costs out of the organization, so having a nurse on our team to help facilitate collaboration is invaluable," Rossi says, noting the nurse works with doctors as lead of the organization's value analysis program.
Value stream mapping is one component of Covenant HealthCare's lean management program. Rossi's staff to date has conducted 13 improvement events that included four days of direct interaction with different internal customer groups within the hospital. A strategic plan addressing ways to manage costs and improve efficiencies within each group was developed at the conclusion of each event. The plans are then monitored via metrics and daily/weekly staff huddles to ensure they are executed effectively, Rossi notes.
A recent improvement event addressed the hospital's physician recruitment and onboarding processes. "New physicians may come on board and request a host of supplies we may not have, so we end up scrambling to bring things in for them. They might depart after a few years, effectively leaving us with an assortment of obsolete supplies," Rossi says. "We are now engaged with physician relations and recruiting, and are working with those teams to get early visibility when they are in discussion with potential new physicians. We are also preemptively meeting with onboarding physicians to discuss what we have on hand, and ask if they have any special needs we might need to address."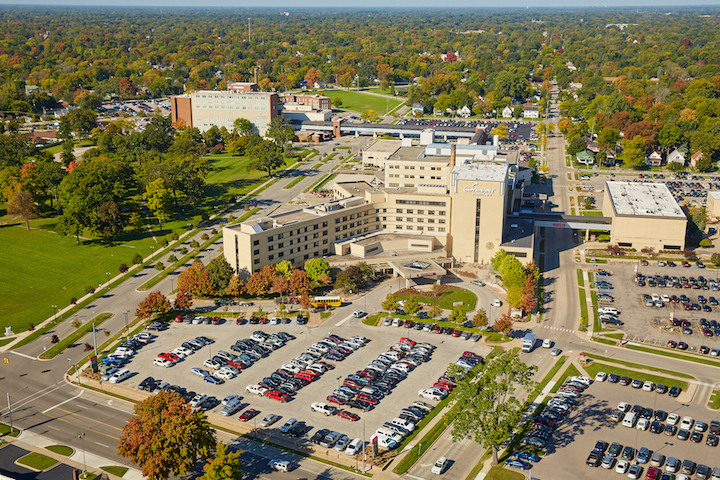 Meeting Expectations
Future initiatives for Covenant HealthCare include analyzing the potential of placing supply chain and other administrative and support functions in a new, centralized location known as a Consolidated Service Center (CSC).
Rossi says he is proud of the advancements the company has made in its supply chain operations. "We've increased in credibility with our medical staff and executive teams because of our ability to provide thorough, dependable data when presenting opportunities to drive down costs," Rossi says, noting the supply chain team's contract analyst has provided the organization with reliable data regarding its supply utilization and consumption.
"Our executive team's investment in our department and supply chain ideology has positioned us very well; this comes with a level of expectation that we will repay that investment," he adds. "We are still a work in progress, but have come a long way in meeting those expectations."