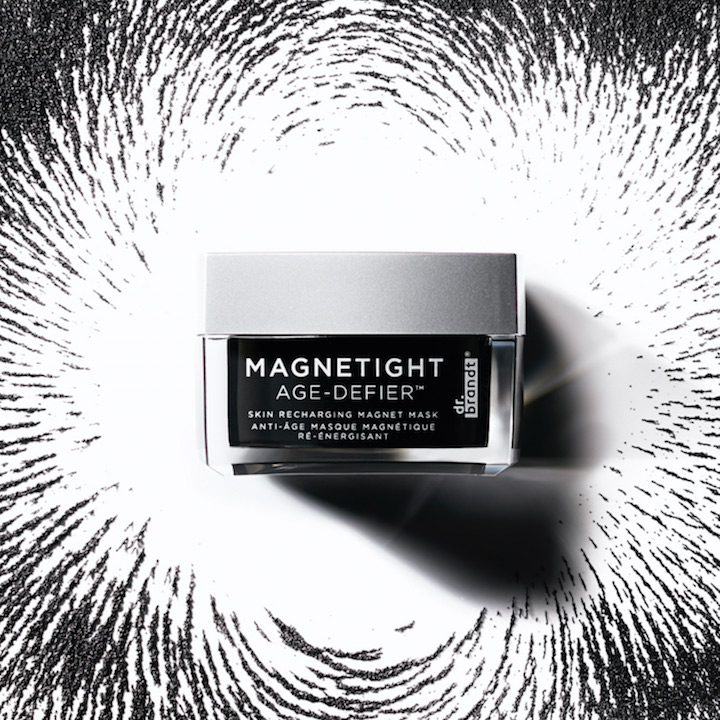 dr. brandt skincare stays relevant in the ever-changing world of retail by continually raising the bar for quality and productivity.
By Janice Hoppe-Spiers
Dr. Frederic Brandt, renowned dermatologist to celebrities, founded dr. brandt skincare in the late 1990s to help everyday people repair and prevent skin damage while promoting health and beauty. Dr. Brandt passed away in 2015, but his legacy lives on in one of the fastest-growing companies in the cosmetics industry that continues to raise the bar.
"The way we developed our products always started with Dr. Brandt's input," says Osmar Rodriguez, vice president of manufacturing operations and supply chain. "He managed patients every day and knew exactly what people really needed. He would challenge us to develop products that were innovative and cutting edge."
Although Dr. Brandt is no longer here to guide dr. brandt skincare, the company has partnered with several dermatologists who develop ideas for new products centered on current skin concerns. Innovation is key for dr. brandt skincare and the company continues to regularly develop new products.
"We continue to do business under the Dr. Brandt method," Rodriguez says. "We need to be innovative. People don't want another cleanser or lotion they can get anywhere. Customers want us to always come up with the latest technologies and that's a burden in a way because we need to constantly surprise them with new things in terms of formulation and delivery systems."
Rodriguez says that dr. brandt skincare's customers are typically older women who want to look younger, but also include men and younger women who are taking steps for preventive care, especially where sun damage is concerned. "If we follow Dr. Brandt's philosophy, he would say there are reparative products and also preventive," Rodriguez explains. "Dr. Brandt was all about sun protection every day, especially in areas like Miami where you're exposed to sun all year long."
To create its products, dr. brandt skincare sources active and botanical ingredients and delivery system innovations from all over the world, but mainly from Europe and Asia. "Companies in Europe always bring us the latest of the latest in terms of ingredient innovation," Rodriguez notes. "We are a state-of-the-art company that provides top-notch products to the customers because innovation is what we're all about."
Raising the Bar
Currently, dr. brandt skincare has partnered with nine third-party manufacturers in the United States and one in France. The company works closely with each manufacturer and Rodriguez says they aligned them all under the same standard operating procedures so all products are developed and manufactured according to dr. brandt skincare's standards and requirements.
Last year, one of Rodriguez's supply chain team members became Six Sigma Black Belt certified after leading a complex improvement project. "His certification demanded a specific project that brought savings to the company," Rodriguez explains. "We focused that project on our inventory-management activities and because we work with third-party manufacturers, it changed the way we do things to a great extent, from how the waste (scrap) of company-supplied componentry is reported and improved to how the end-of-month inventory is communicated."
The company supplies its manufacturers with all of the components that are necessary to produce its products, from primary packaging through retail shippers and master cases. "The components belong to us and we need to know how they are consumed," Rodriguez says. "Inventory management accounts for how manufacturers use our components, keeping waste/scrap to a minimum under lean-manufacturing initiatives."
The Six Sigma initiative was successfully implemented to focus on all inventory management activities involving dr. brandt skincare's components, keeping track of how they are used by the manufacturers and how the manufacturing process is reported back to the company. "This demands our working closer with the third-party manufacturers we have partnered with and our constantly raising the bar in terms of quality," Rodriguez says. "It's about bringing efficiencies to the company and taking our processes to the next level."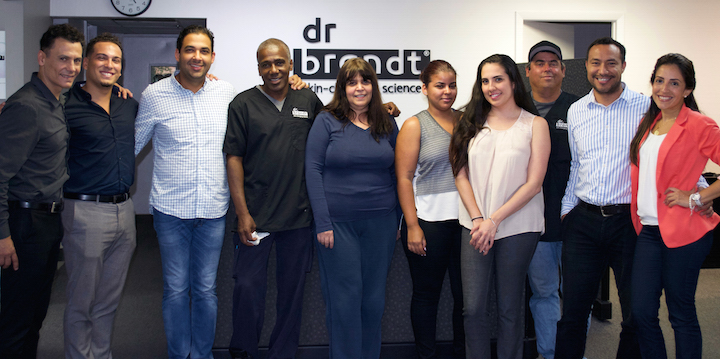 International Expansion
Even as the world of retail continues to change, consumers still demand everything sooner and cheaper. dr. brandt skincare follows that trend closely and is constantly trying to figure out "how to 'uberize' our processes as much as possible," Rodriguez says.
Last year the company revamped its website with a new platform to ensure it was producing faster and cheaper. "We have invested a lot on e-commerce with a new platform and how we market our products differently using traditional strategies while keeping social media in mind," Rodriguez explains. "We want to combine both worlds and are emphasizing that." Moving forward, dr. brandt skincare will expand internationally, starting with Canada. "Today you can only buy if you live in the U.S. or in a U.S. territory," Rodriguez says. "We are working on expanding our e-commerce business so that someone can buy in Canada and will have the same experience as someone buying in the United States."
As the company continues to evolve, owner, President and CEO Stephane Colleu is dedicated to taking dr. brandt skincare to the next level of Excellence. "You always need to adjust something to the way the world evolves, but Stephane is determined to continue with Dr. Brandt's legacy," Rodriguez says. "Setting a mission and long-term objectives has really helped us continue to be a key player in this niche of very high-end products. We will continue to be who we have always been while adjusting the way we do business in this changing world."