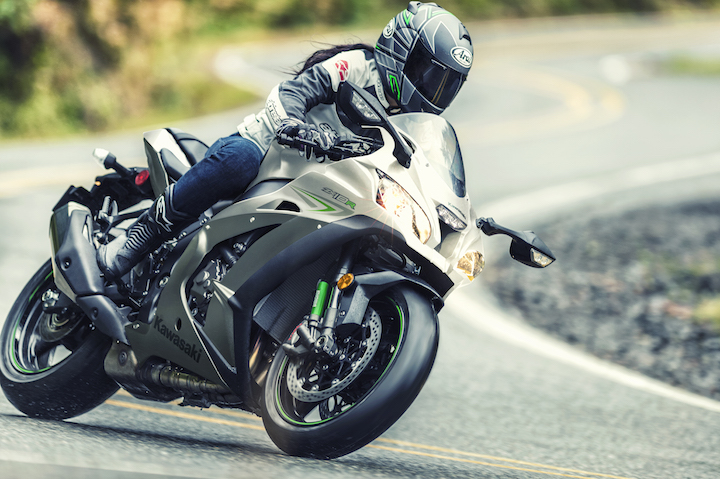 KMC's supply chain turnaround has taken the company to 'the next level.'
By Alan Dorich
Kawasaki Motors Corp. (KMC) U.S.A. has stayed strong for five decades. "The Kawasaki brand is known for quality and great engineering," Senior Director of Parts and Accessories Tom Leimkuhler says. "Even when the economy goes down, we still continue to maintain and hold our own."
Santa Ana, Calif.-based KMC, which is part of Kawasaki Heavy Industries Ltd., serves the power sports sector with its motorcycles, ATVs, jet skis and side X side vehicles. The company recently celebrated its 50th anniversary and today KMC employs 400 workers.
Although KMC is renowned for its motorcycles, its most up-and-coming business unit consists of its side X side vehicles. "Hunters and farmers in the middle states are really using them in their efforts," he says.
The vehicles also have found a use in parks and recreation departments, as well as retirement homes. "It's a huge, huge market," he says. "It's closing in on our motorcycle division."
Creating a Turnaround
Leimkuhler joined KMC four years ago with the intention of organizing a supply chain turnaround. Previously, he worked for Subaru of America Inc., Mazda Motors America, Kia Motors America Inc. and Hyundai Motor America.
When Kawasaki USA COO Richard Beattie approached Leimkuhler about joining KMC, the company's distribution and logistics group needed to evolve in its processes and technology. "Richard asked me if I would give a hand at Kawasaki and create dynamic processes, a new culture and take it to the next level," he recalls.
When Leimkuhler came to KMC, he performed an assessment and discovered that the company had managed to stay successful despite the fact that it lacked updated distribution and logistics processes. "The first thing we did was we deployed a 3PL," he recalls.
He also met with the company's transportation carriers and discovered that KMC needed to renegotiate its contracts. "They just accepted the increases year in and year out," Leimkuhler recalls. "I came in and said, ╘Time out here, these are bloated contracts.'"
KMC also needed to re-evaluate its staff. "As it was, you had people doing the same job for the past 30 years," he recalls, noting that the company sought to make sure these roles were needed and that people were in the right positions.
But the company added new roles, as well, including new vendor support, inventory and finance positions. Although KMC was a very finance-centric company, "The parts and accessory division had no financial metrics or processes to report out on the costs," he recalls.
"We've created new areas that expanded the width and breadth of the company as far as we're reporting out numbers," Leimkuhler says. "It's really been a breath of fresh air that the organization has allowed us to have the opportunity to better our people side of the house, which ultimately helps the bottom line."
KMC also added inventory and distribution systems that it did not have previously. "The IT group here has really stepped up to the plate," he says. "We're attempting with technology to streamline people's jobs and processes so things become faster and more efficient."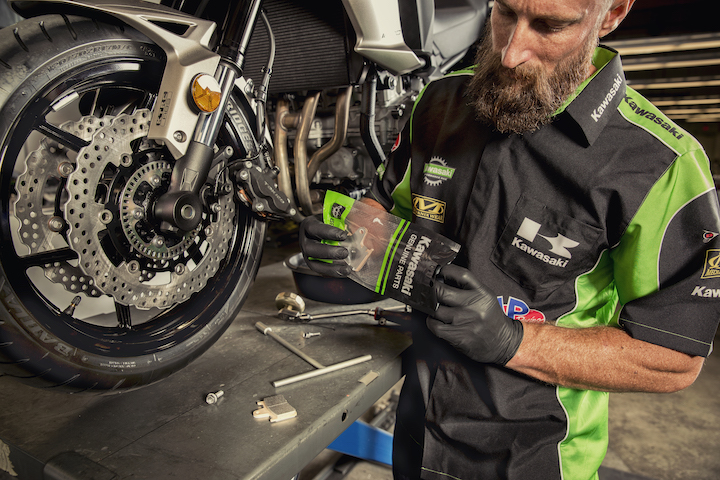 Making Life Easier
KMC changed the way it forms relationships with the vendors who provide parts for its 100,000 different SKUs. "We went to the organization and said, ╘We need to have more focus on the vendor side of the house from a contract standpoint,'" Leimkuhler recalls.
He then hired a vendor compliance leader, who with the distribution group's support, visits vendors and negotiates optimum service times. "This group is really focused on the vendor and making sure that the vendor compliance is up to speed," Leimkuhler says.
"Ultimately, we see so many savings in time and energy," he says, noting that the company avoids issues with vendors sending the wrong carrier or misunderstandings with appointments and discounts. "It makes life a lot easier, things are getting done, and we're saving a lot of money because of it."
True Believers
KMC's management supported Leimkuhler during the turnaround process, but he still experienced resistance and pushback from others who did not want things to change. But those associates changed their tune as KMC saw strong results over the last four years.
"Through a lot of effort, I rallied the troops, created my team and got them to start believing in the processes and objectives," he recalls. "Success breeds success, people start seeing and they start believing."
But there is still work to be done, Leimkuhler says. More divisions at the company still need technology support. "I have lots of projects that ultimately will help them get further to a more optimal scenario," he says.
"Technology is what makes a company run," he continues. "The more that we continue in this vein, the better we're going to be."
This will fit well with the growth that KMC has planned, as it intends to triple its side X side vehicle sales, add if-needed facilities and optimize the service for its dealers. "All these things we didn't think of before are now being deployed for the first time," he says.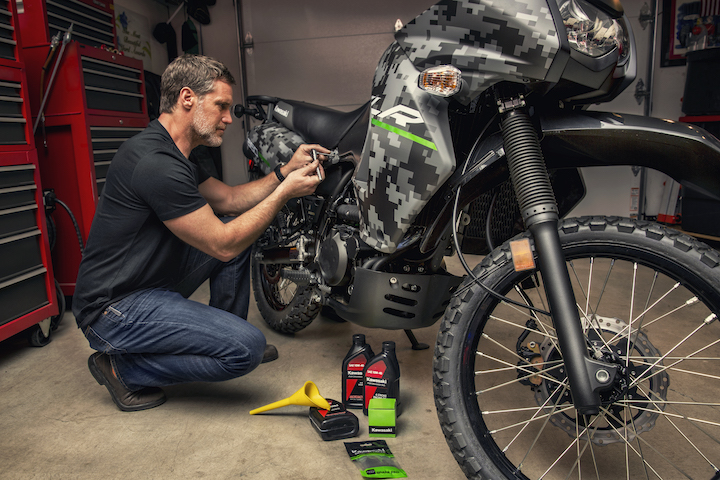 Opening Up Avenues
After a 30-year career of organizing turnarounds, Leimkuhler is pleased with the response to his work at KMC. "I'm extremely proud that the people have bought into it, accepted it and see that this change is good for the organization," he says.
"These past four years have been the most exciting, fast moving and absolutely incredible experience in my entire career," he says. "We're going to through an entire ╘A' through ╘Z' process change. It's a great place to be at the moment."
His focus for the future will not only include the continued turnaround and growth of KMC, but also to create a new benchmarking group for the power sports industry, joining forces with the North America Parts Benchmark Council. "These guys come together on a quarterly basis, share information and they really see what's going on in the industry," he says.
KMC has created, in partnership with Carlisle & Co., a power sports division where it will meet with firms such as Polaris Industries Inc., Yamaha Motor Corp. U.S.A., BRP and Honda, among others. "It's going to open up a lot of avenues," Leimkuhler says.
"I'm going to see within my own industry for the first time what others are doing and how I stack up against them," he says, noting that this may lead to partnerships. "We can talk to them, brainstorm about what they're doing, deploy those ideas and take it to the next level."