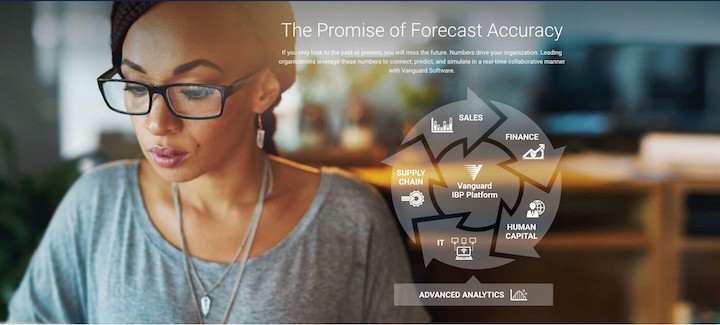 Vanguard Software Corp.'s cloud-based supply chain planning applications give large and mid-sized companies an advantage.
By Jim Harris
Vanguard Software Corp. founder and CEO Rob Suggs believes a little bit of planning can go a long way toward making mid- to large-sized companies successful. "The impact of having the right forecast can be dramatic," he says. "We've been able, as a small company, to go into large, billion-dollar corporations and produce phenomenal impacts."
Users of Vanguard's Integrated Business Planning (IBP) system have seen cost savings of between $20 million and $30 million the first year of its use. The cloud-based platform enables companies to perform complex modeling and simulation, budgeting and planning, reporting and forecasting, and data integration functions.
"Our platform gives users a lot of power to build mathematical models and simulations to optimize their business," Suggs says. "There are a lot of things in a business environment that companies don't know. Building simulations on top of models can show a company the range of possible outcomes if they chose a particular strategy."
Suggs developed Vanguard IBP while working as a strategic planner for the international news agency Reuters. His focus while at Reuters included seeking new technology as well as being aware of potentially disruptive new technologies.
In this role, he developed several mathematical models to determine the outcome of different business strategies. He found that existing technology such as spreadsheet programs were limited in their capabilities, so he developed his own software tools, he says.
Suggs started Vanguard Software Corp. in 1995 in New York City, but moved the business to North Carolina's Research Triangle region a few months later. The company's core product, the Vanguard System Platform, has since been used by thousands of companies to build forecasts.
Supply Chain Applications
Vanguard Software in recent years has expanded its flagship IBP tool into full cloud-based applications. "We've shifted from a toolset used by specialized people to a complete application, which got us into the supply chain space in a major way," Suggs says.
The Vanguard IBP for Supply Chain features sales forecasting, demand planning, supply planning, inventory optimization and sales and operations planning functions.
The application matches advanced analytics capabilities with a rich UX and comprehensive workflow capability that tracks the inputs and actions of users from multiple teams within an organization. This improves collaboration, communication, visibility and transparency. Planning criteria that can entered into the application include promotions, cannibalizations, competitor actions, supply changes and product phase-outs, the company says.
Vanguard IBP for Supply Chain's ability to provide predictive analytics, as well as its interface, distinguish it from existing planning solutions. The software features prebuilt dashboards, reports and domain-specific features.
"A lot of solutions take what [Microsoft] Excel does and just beef it up with a few additional bells and whistles, but at the end of the day have the same limitations as Excel," Chief Sales and Marketing Officer Neal Goffman says. "We take the opposite approach and come at planning from an analytical perspective while providing a user-friendly front end that makes it easier to use of the box."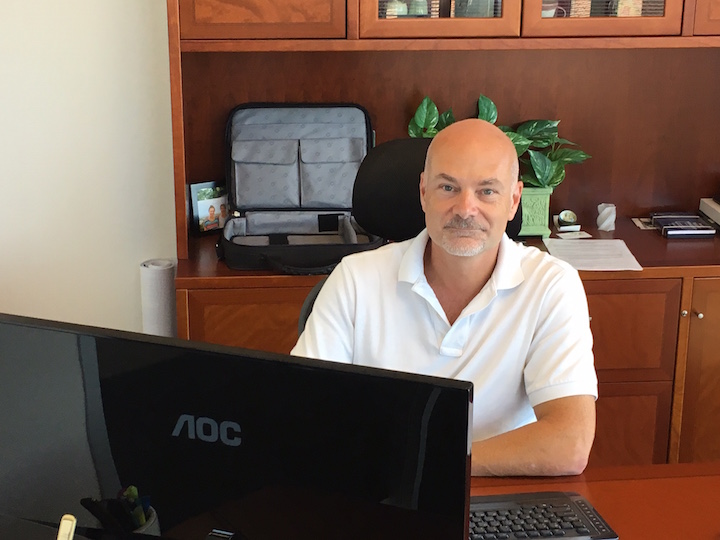 The Vanguard IBP for Supply Chain system can be used by companies ranging in size from $50 million to more than $10 billion in revenue. Companies including United Technologies, Bristol-Myers Squibb, Kimberly-Clark, Rolls Royce and Mayne Pharmaceuticals use the system for demand planning, inventory optimization, sales forecasting, financial forecasting, financial planning and financial analysis.
The Vanguard platform can be used in conjunction with SAP, Oracle, Microsoft Dynamics and other systems. "We're not attempting to replace or displace downstream tools designed to execute supply chain planning or strategy," Suggs says. "We come from the perspective of getting the forecast right first, and feeding that information into downstream execution systems."
Vanguard IBP is highly configurable to the needs of various industry professionals. In addition to the supply chain platform, the company also offers systems tailored to finance, sales, human resources and IT departments.
Future plans for the Vanguard IBP for Supply Chain platform include incorporating even greater automation and machine learning capabilities into the system. "We want to marry automation with the human aspect," Suggs says. "When you drive a car, you want to just be able to sit behind the wheel, press the accelerator and drive, without thinking about all the things that are going on under the hood. That's what we want our user experience to be."