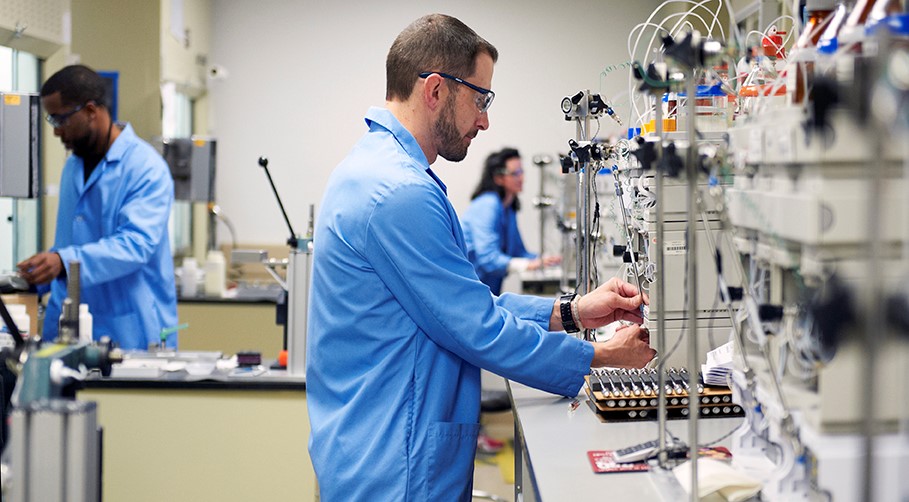 Agilent Technologies restructured its supply chain into a global organization delivering on a collective strategic vision.
By Tim O'Connor
When developing its three-year strategy in 2014, Agilent's OFS organization (order fulfillment and supply chain) wanted everyone to understand its strategic goals and what initiatives needed to be executed to reach them, as well as secure full alignment to Agilent's corporate strategy and secure transparency for stakeholders outside the OFS organization.
At the end of each year, successes are measured against those goals and decisions are taken about where further improvements can be made. "Everybody in the OFS organization can see how they individually and as a team contribute to the success of OFS and the overall Agilent business," President of Order Fulfillment and Supply Chain Henrik Ancher-Jensen says.
Agilent took another step forward when it implemented CorpU's Strategy activation platform, a system designed to speed up the pace of strategy activation and program introductions. This shortened the period of rolling out a new strategy, to OFS's 3,000 employees, from months to a matter of days.
Using the Strategy Activation platform, team members can access videos, live webcasts and training modules that walk them through the strategy while allowing them to provide feedback or ask questions, helping individuals better understand how they can support that effort. "I'm very happy about the results we have seen, this sped up our time to value tremendously, compared to the old method where we lost a lot of time," Ancher-Jensen says.
Undergoing a Transformation
Introducing a dedicated strategy activation platform is just the latest in a long history of Agilent's drive for efficiency. The company was founded in 1999 when Hewlett-Packard spun off its life sciences and electronic measurement products to focus on PCs and printers.
But the newly formed company had a such a broad and diverse portfolio, as it dealt with both electronics and life sciences, investors and others looking at Agilent from the outside sometimes had difficulty defining the company's core business. Therefore, in 2014 Agilent reorganized again, spinning off the electronic measurement division into its own company, called Keysight.
The change marked a rebirth for Agilent, allowing it to focus solely on life sciences, diagnostics and applied chemical markets. Today, the company concentrates primarily on six market segments: food testing, environmental and forensics testing, pharmaceuticals, medical diagnostics, academia and government as well as chemical and energy. Across those areas of expertise, Agilent supports 265,000 labs around the world with both process manufacturing – for chemistries and bioreagents – and discrete manufacturing for instruments.
The reorganization refocused Agilent allowing its employees and executives to create a singular vision driven by a team effort. "We are making sure that all the decisions we make match our company values, while creating value through strategic alignment and disciplined execution," Ancher-Jensen says. "We've used a lot of energy crafting an environment that allows for result oriented disciplined collaboration around the world."
Agilent's proximity to its customers is an important component of that collaboration. The company operates many different manufacturing sites and distribution centers spread evenly across the United States, Asia and Europe. The split between regions reflects Agilent's earnings, with each market contributing about one-third of the company's total revenue.
Supporting a worldwide manufacturing and customer base requires a strong and responsive supply chain. As part of the restructuring in 2014 Agilent moved from a decentralized to a centralized supply chain and manufacturing organization, to create a better platform for faster value creation in a global set up.
The decentralized supply chain worked for serving an individual product line, but it made it difficult to find efficiencies in the overall network. "Obviously, you're not going to get much global optimization in a decentralized structure because this naturally leads to a more narrow focus," Ancher-Jensen explains.
Agilent took the opportunity to consolidate these isolated end-to-end groups and reform them into a single global organization built around three centers of excellence in manufacturing: instruments, bioreagents and chemistries. Each center of excellence is comprised of a cluster of factories that produce similar products.
Underpinning those centers of excellence are what the Agilent team collectively refer to as their global processes: procurement, logistics, continuous improvement, business systems optimization, quality control, regulatory compliance and other support functions. Agilent's product lines share many of the same customers, so having one integrated supply chain enables the company to better act as one cohesive unit.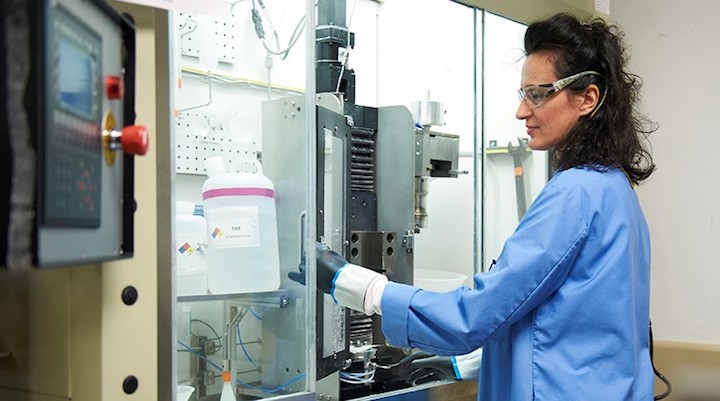 Measuring Success
The global reorganization completely changed the perspective, now the organization can better identify, share and implement best practices. By leveraging worldwide collaboration and efficiency, the Agilent supply chain has evolved into an important source of value creation for the company, its customers and shareholders.
When creating the new order fulfilment and supply chain organization, it was important that everyone in the company had a clear understanding of what success looked like. Agilent's OFS division crafted five overall key performance indicators (KPIs) with which to hold itself and its employees accountable: gross margin, delivery performance to customers, quality of products, employee satisfaction and compliance.
Ancher-Jensen stresses that all five of those KPIs are intertwined and are designed to work in unison. If too much focus is put on delivery performance at the expense of quality then no real progress is being made. "Everybody can be very successful in achieving one of these KPIs, but that doesn't really work for the customer or the company," he says. "To be successful, you have to drive all KPIs in parallel."
Growing all those KPIs together constantly elevates Agilent's operations. Every year, expectations are raised and the KPI's adjusted to ensure the company maintains its status as a leader in life sciences, diagnostics and applied chemicals. "It's important for us to make sure that when our salespeople visit a customer, they are equipped with an industry-best track record for product quality and delivery performance," Ancher-Jensen concluded.